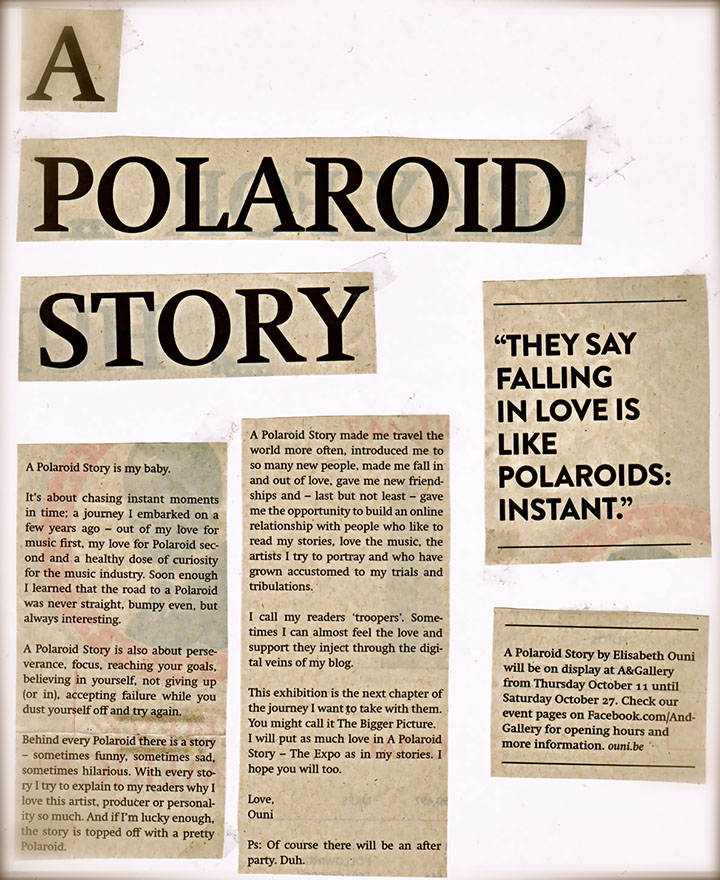 Dear troopers,
There you go, all you need to know about the very first A POLAROID STORY expo.
I hope you can come and check out the expo if you have some time…
Tell your friends, your family, random strangers,… Everyone is welcome. 🙂
Don't hesitate to share or retweet this blogpost and spread the news about the expo if you feel like it.
It's much appreciated.
ps: Did you already grab the A&Gally newspaper? I'm in it! 😉
See you soon?
Love,
Ouni