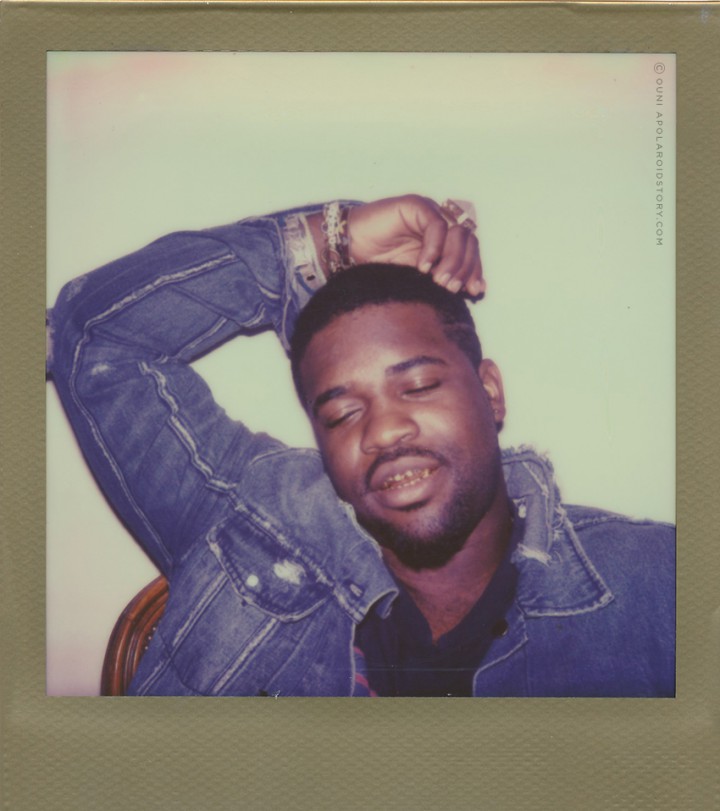 Meet Darold Ferguson Jr, also known under the monikers of young Trap Lord, Fergenstein and the Hood Pope, but currently known best as A$AP FERG. Not familiar with this Harlemite hailing from "Hungry Ham" – New York?
Repent your sins and catch up on his biography here. 
The first time I ever heard Ferg was on the following track with A$AP Mob leader and longtime buddy Rocky from his mixtape LIVE.LOVE.A$AP. 
His warm, grainy voice and sonical cadence you can hear clearly in his song KISSIN PINK, reminded me of Bone Thugs-n-Harmony immediately caught my ear. Although Rocky was the main face of the A$AP MOB crew and the first global star to come out of the pack, Ferg was positioned in the back, riding along and watching his friend Rocky, waiting for his moment. Rocky is actually the reason why Ferg left his initial fashion aspirations aside and got into music in the first place.
However, it was Ferg's debut single WORK from 2012 that forced everyone to look his way with a track that literally worked itself from the ground up, became an underground hit, got slept on by radios and resurrected some time later with a star spangled remix  taking over the clubs one by one and not much later the world. This track was the party anthem for a long while.
Interesting fact; Ferg felt like he needed to step up his game with all the other rappers featuring on his remix track, so he rewrote a couple of verses of 'Work', just to make sure he was still the one in charge on his own track. A small gesture, but significant for his personality, and the need to always step his game up.
Much to everyone's surprise, Ferg debuted in the summer of 2013 with a productional dark and gritty album instead of the more strategically suspected mixtape. The album called TRAP LORD became a favorite of the people and critically acclaimed music platforms jumped on throwing stars in Ferg's direction. It even got Gucci Mane a bit rattled up because of the claim of the title 'Trap Lord'.
With the release of SHABBA, a track which turned out to be much more than just an ode to Jamaican dancehall artist Shabba Ranks, Ferg only put more oil on the already Fergivicious fire he started and both the single as his international stardom exploded.
Other (personal) highlights from Trap Lord are the following tracks: 'Let It Go', 'Fuck Outta My Face', 'Lord', 'Murda Something' and of course  'Hood Pope', of which the video is another co-directed video by Ferg together with director Shomi Patwary. 
Ferg quoted about his album: "to make history, work with history". This might explain the features with Bone Thugs-n-Harmony, Onyx (!!!) B-Real from Cypress Hill, Raekwon and the Shabba references.  He understands the power of legacy and what it can do if you embrace it with your own style and reintroduce it to a new generation.
Art is probably Ferg's first love. He went to art school and majored in fashion and fine arts. He even designed belts for some time and made the A$AP MOB chains his crew is currently rocking. He probably got this artistic side from his father, who is responsible for designing Diddy's Bad Boy logo back in the day and did al sorts of creative work for industry people. Ferg co-directs his own videos, he likes to paint, he knows a thing or two about printing shirts, so there is a pretty big creative side to him that you may not be aware of. This creativity might be the reason why Ferg has been poppin' up on some very unexpected collaborations, one more surprising than the other. Talking about features with names like Ariana Grande, SBTRKT, HAIM, and Elle Varner.
He basically went from rnb pop with Ariana Grande, to indie tracks with Haim, to classic rnb with Elle Varner, to a more electronic sound with SBTRKT. For the ones who think ìn the box,  this is considered selling out, for Ferg this is merely an expression of what he can do, and a sign that no matter what he does, he will always bring it with his own personality and style. Labeling him into certain boxes is none of his interest. He has no intention to please one crowd, he wants to explore the world and different audiences, while staying true to himself.
Ferg is currently working with A$AP MOB on a full album which promises to have a more coherent feel while taking the sound of the 90's to a next level sonically. The following track 'Hella Hoes' is already hella promising. (Totally hooked on Ferg's vocal drops in this track btw)
Now.
This is the story behind the Polaroid.
It was that time of the year again. Berlin Fashion Week. I was doubting to go, plus I was super tight on budget and one thing about fashion weeks… if I can't link it to something professional,  I'll more than likely tend to not go. I like to keep things productive and spend my time and money wisely, instead of running off to one fashion week after another with no real reason to be there. Thing is…Berlin Fashion Week is great during summer, a few appointments came in, and then this flyer dropped in my inbox.
Exhibit: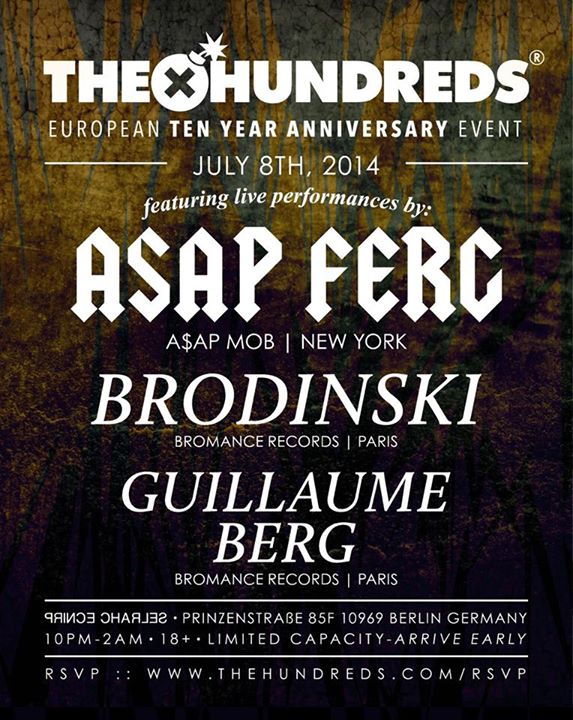 The Hundreds were hosting a 10 Year Anniversary party in Berlin and invited Ferg to come over and have a small gig. Tempting…
If I can attach #apolaroidstory to fashion weeks, wherever in the world and I can back up the money to go, it makes much more sense to me. Plus, if there is one fashion week that I really like, it has to be Berlin. Not Paris (exhausting) not London (meh…) not New York (exhausting) but Berlin (Aaayy…). The reason is very simple. It's relax. It's normal. It's not blasé and – also important – Berlin fashion week parties kill all other fashion week 'parties' worldwide. Sorry, but sorry. Fashion parties mostly suck big time with fashion people and hipsters nodding their heads to some boring house beat. The crowd that comes to Berlin Fashion week is way more streetstyle influenced and it brings together different subcultures linked to fashion. There is no crowd like a Berlin crowd. Period. Everytime I do Berlin fashion week parties, I'm happily turnt.
So very last minute I hopped in the car with Willem, camera man and friend and my intern Jeremy who I invited to Berlin to come and be a fly on the wall during all my activities and appointments there, as a reward for his work the past few months. (Yes, I am indeed the coolest boss to work for. #grin) Before I left, I RSVP'd to the party and send a quick mail to Geno Sims, whom I met during my story on A$AP ROCKY a while back, to ask if it would perhaps be possible to take some Polaroid pictures from Ferg this time.  I was pretty sure he wouldn't have a clue who I was anymore and expected no answer and therefor anticipated another classic Polaroid hunt from scratch,  but much to my surprise he mailed me back that I was welcome to come over. I couldn't prepare an interview because I like to take my time for that – I'd like to avoid this type of interview to happen you know – so for this time I'd had to stick to just taking the Polaroid pictures.
I didn't have an extra photographer with me, and it wasn't really planned that Willem would film. I don't always have a team on stand bye, so I was very happy when Willem suggested that he'd maybe come to the gig with me and document the process where possible.
Happy with those prospects we embarked on a road trip that got a little bit extended to say the least… What should have been a road trip from Belgium to Berlin of approximately 8 hours suddenly turned into a road nightmare of 16 hours. We left Belgium at 11PM, with the car overheating only a few hours before Berlin. The heat cooler almost exploded in Willem's face (If you ever want to see a pink fountain spraying dramatically all over your car with excruciating heat, try to open the heat cooler of your car too soon and you'll be stunned.) We had to stop, let the car blow off some steam (literally) and find some new cooling water asap. Big problem, because traffic was super stuck for hours ahead because of a major accident with multiple trucks only a couple of miles in front of us. I was getting more and more nervous that we would miss the entire party and I would totally miss my opportunity to portray Ferg, but there was nothing that we could do, but sit and wait for the traffic to open up again and fix the heat issue of the car asap. We found ourselves some 'Kühlflüssigkeit' in a near gasstation that took us hours to get there since we had to drive a few meters and then stop in order to avoid having the car explode. After àll that, we arrived in Berlin around 2AM….Wes sprayed some deo (I mean, we were quit long in the car!) and went straight from the car to the party , which was more than alive with a huge line of people all trying to get in the party that officially closed it doors because it was too packed already.
The following video document portrays what happened next….
See? I told you Berlin has the best crowds. The place was super packed and sweat was dripping from the ceiling. The camera from Willem fell out a couple of times because of the heat. Also, can I please take a moment to point out how good of a hype man Marty Baller is?
Exhibit: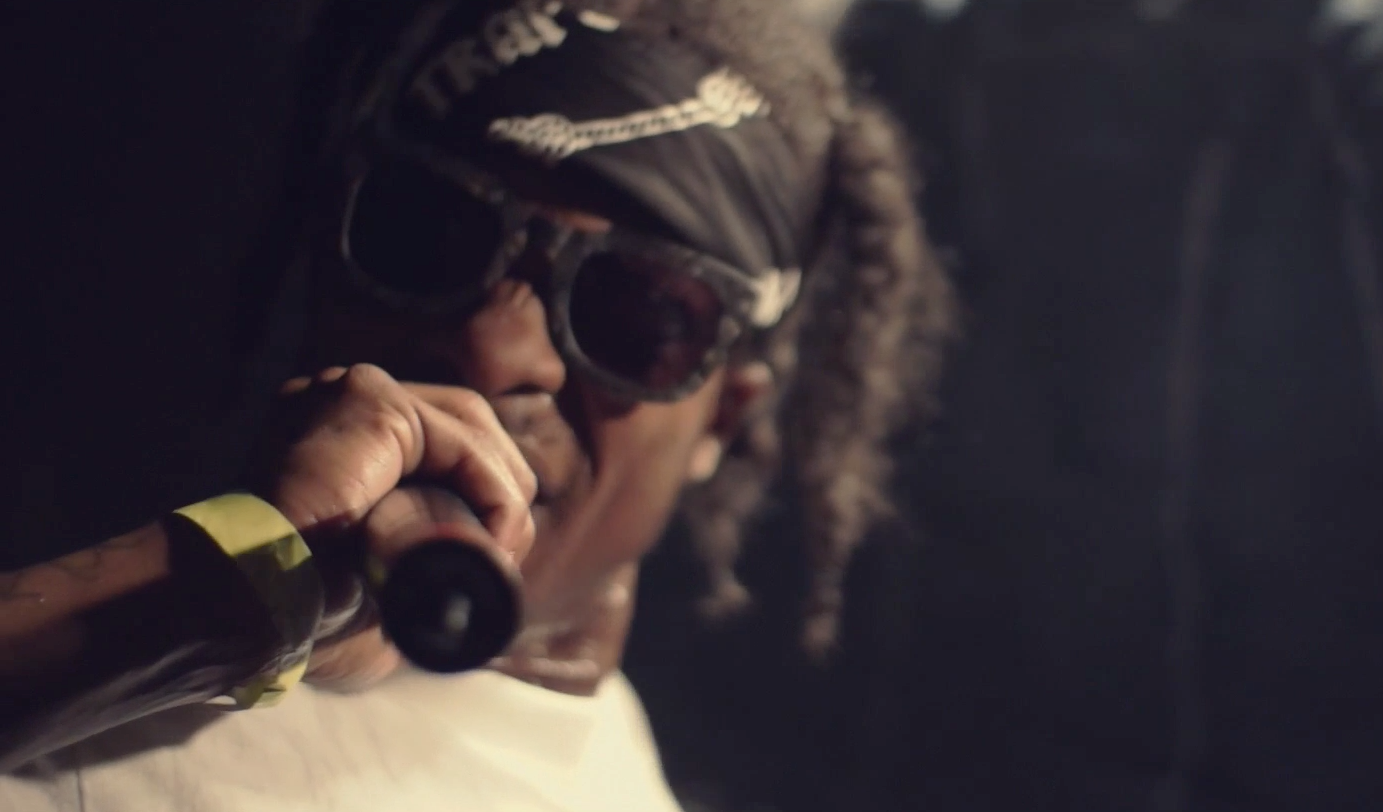 They say that there's more to a person than meets the eye (or ear in this case) and I was kindly remembered by that statement when I met Ferg. At first glance, with the records that blew up, I associated him with just 'turn up' music, cool for the clubs and the turn up crowd, respected in the streets, but nothing to deep really. Lyrically his songs are mostly agressive, a bit women unfriendly at times and straight out nasty – which is fine, I'm not easily offended by music but it caters to a specific audience –  However, his performance that night in Berlin, was an introduction to something way deeper. The diversity in personality was stunning to me. When we first met backstage he was Darold. Polite, calm and collected but when I saw him on stage, he was Fergenstein, slaying it.
After we took the polaroids we had a drink and I noticed how Ferg was specifically not drinking any alcohol. The performance and energy he dropped after he walked out the room was a direct result of that. I mean, some artists can definitely handle the booz and the weed (hello Wiz) and that's fine if you can still bring it towards an audience, but let's be honest, sometimes it can turn out very sloppy, crappy even.  Not the case with Fergenstein. He walked in, dropped the verses, raised the bar, went in and walked off the stage just as calm and focused as when I met him backstage.
I leave you with the few Polaroid shots I took of Ferg.

Polaroids shot with Impossible 600 Gold & Black Frame.
I've watched a dozen of Ferg his interviews and I noticed how quickly he finds a way to at least say or even ask something meaningful or interesting – how little even in the topic. While we were going through the Polaroids, he said: "I don't like this one, I look angry in this, I'm not an angry person. " Basically everthing he said to me backstage stuck with me. When he asked questions, he showed a genuine interest in my work and what I do. I ended up having a brief but super laid back conversation about his next steps in music, about Polaroids,  about (Belgian) fashion and even other artists that I'd love to portray. He turned out to be very real and I'd love to do an interview with him if I ever have the opportunity to meet him again.
Ferg made a solid introduction with Trap Lord and time will tell what his sophomore album will do, but whatever your expectations are, with the releases he got out at the moment, it might not be what you expect and I'm guessing that's exactly what the Fergenstein is aiming for.
Love,
OUNI
Special thanks to Willem Vleugels, JRRMY & Geno Sims for their contribution to this story.