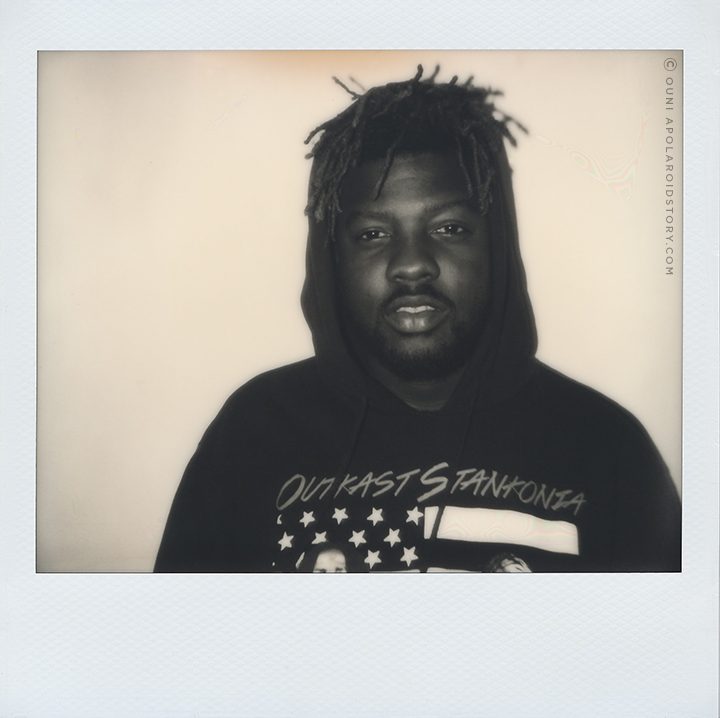 Happy to introduce a brand new edition to our A Polaroid Story arsenal. From now on we'll be bringing you new #APSLocal podcast/web series via the Anchor App! Not only will we highlight Belgian artists worth your attention but we'll also invite industry connaisseurs, young upcoming talent, DJ's and producers  to share their behind the scenes industry experiences and share personal views on the Belgian and international music scene. The first guest to kick-start our new series? Burundian native Yannick Mbonabuca, better known by his stage name EKANY. 
Ekany is a 23-year old Brussels based DJ/producer who built up his musical knowledge all around the world from Canada to Amsterdam. Yannick has a special connection with Amsterdam as he is part of of the Dutch ZenSupremacy collective and is currently paving his way in the Belgian club scene with bookings  for established Belgian party concepts like Trillers and BSMNT.  Ekany describes his selection of music as 'mood music' and specialises in remixing stellar tracks, bringing them to a more upbeat and/or tropical level. From Rae Sremmurd to A Tribe Called Quest to Destiny's Child to local talent like Krisy, no genre or artist is off limits.
EKANY just finished his bootleg EP titled 'NO COPYRIGHT INFRINGMENT INTENTED' a compilation EP with an assembly of 24 remix tracks from your favorite artists like Migos, Asap Ferg, Jorja Smith, Cardi B, Post Malone and many more.
Enjoy this conversation with Ekany at our modest living room studio and join our conversation as we discuss his way to Belgium, the difference between the Flemish and the Brussels' nightlife scene, his favourite Belgian artists, DJ's, clubs, Party Concepts and more while discovering a few of his reinterpretations of tracks you surely love. 
Exhibit:
Want to listen to this full interview on-the-go? Download the Anchor app and favorite 'A Polaroid Story' or click here.
Download EKANY – 'NO COPYRIGHT INFRINGEMENT INTENDED' here 
I leave you with the Polaroids we took that Sunday evening.
Exhibits:
Thanks for checking in.
Love,
OUNI
Special thanks to Pamela Evbuomwan for the contributions to this story.