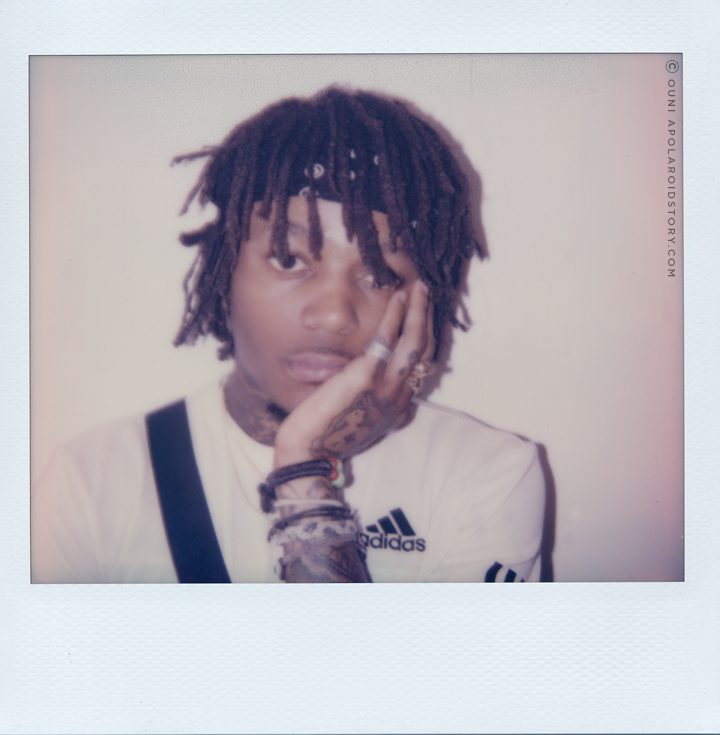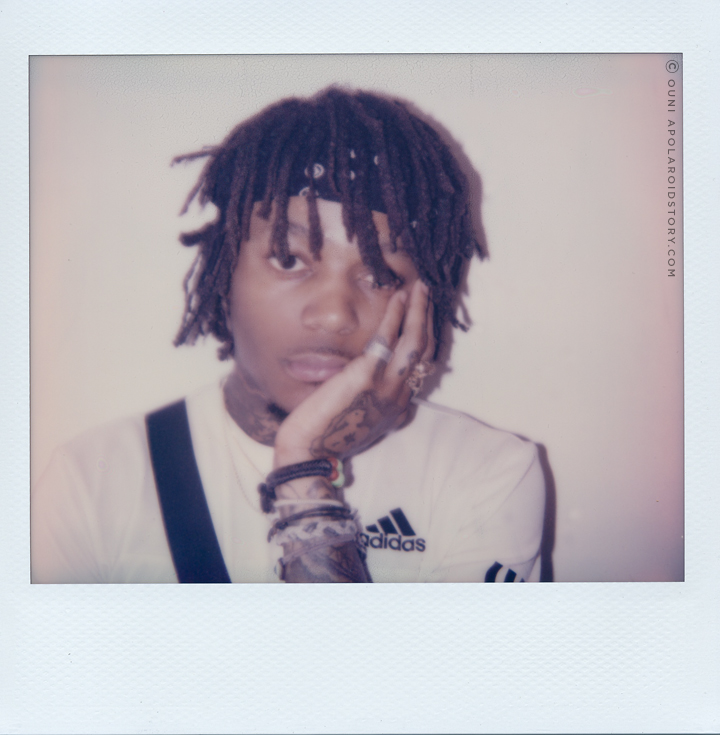 "Southern lyricists don't exist, like my flow is a myth."
Excited is an understatement. I'm super, super proud and honoured to have 'Destin Choice Route' better known as J.I.D on this modest little platform of mine. Not familiar with this East-Atlanta native who recently stirred the rap-osphere with his most recent freestyle for XXL Magazine's Freshman Class of 2018? Let me be so kind to introduce you real quick. 
After being kicked out of college over some serious shenanigans, J.I.D took to his friends of EARTHGANG to do some serious thinking about the future. Together they took on the challenge to pursue their dreams in music instead of fucking around doing stupid shit and that was officially the start of the collective called SPILLAGE VILLAGE. With a newfound focus Destin took on J.I.D as his artist name, a nickname his grandmother gave him as a child and under that moniker a star was born even though he probably didn't realise that just yet. In 2013 J.I.D. released his first project titled 'Para Tu' (check out Grand Theft Auto ) while continuously looking to improve his sound and making music with his collective Spillage Village (check out M.O.M)  and collabing with his friends from EarthGang. (Do check out Meditate) In 2015 J.I.D released his infamous 'Dicaprio' project, containing 6 tracks inspired by the legendary actor and layered with skits and quotes from the actor from both movies as environmental speeches laced with J.I.D's signature grainy flow of words, punchlines and wordplay. (personal favorites are LeThrow and LeHooligans ) However it was his 'The Never Story' debut from 2017 with the career defining track 'NEVER' that caught the attention of the world and yours truly. (Personal favorites: the entire album from a to z but this 'Hereditary' track may surprise you) His debut album also came with the news that J.I.D. – together with his brothers from EarthGang – were both signed to J. Cole' his DREAMVILLE label, joining artists like Cozz, Bas, Omen, Ari Lennox and Lute on the legendary rapper his talent roster.
In 2018 J.I.D embarked on both a North American and a European tour stacking up a total of 34 cities to leave an impression while introducing him to his newfound fans.  In the midst of that tour, news broke that J.I.D was selected in XXL's Freshman's Class of 2018. Although J.I.D has been getting low-key props from legends like Mos Def and Method Man while making his introduction at many US radio stations dropping one impressive freestyle after another while humbly showcasing his impressive lexicon and natural feel for classic rap, his selection at the XXL's Freshman Class of 2018 finally gave this young man (J.I.D is 28) the platform he deserves. Do check the comment section. Half of the section are comments of loyal fans rooting for their favorite artist they all knew could become one of the biggest in the game, the other half of the section is still dumbfounded they never heard of him in the first place, what can I say, the comment section is a trip. J.I.D just wrapped up his European tour and is preparing the release of his Dicaprio II album. Meanwhile J.I.D delivered an original soundtrack for the movie 'The Hate You Give' starring Amandla Stenberg.
I had a conversation with this Samurai Wordsmith (yes, I think he is thàt good) during his passage in Brussels where we talked about tour life, his relationship with EARTHGANG, being a classic rapper in a mumble rap era, his early projects 'Para Tu', 'DiCaprio' and 'The Never Story', his collaboration with Method Man (yup) and his up and coming Dicaprio II album. That and so much more.
Exhibit:
Unfortunately you can see I'm totally biased. It was 30 degrees inside that room and I think the heat and my enthusiasm took the best of me. It doesn't' happen that often anymore, but the fan in me took over. Please forgive me if I was annoying during the interview and hopefully you enjoy this conversation.
Keep an eye on this one. Don't get caught on his 'Never' track. He is much more than just thàt track. And when he performs, please don't talk in the middle of the concert? J.I.D got pretty pissed on stage because the Brussels crowd in the back blatantly talked through his entire set, his more emotional tracks including. I was embarrassed in their place. Maybe it was the fact that it was so hot that day and the crowd got high and drunk super quick, or maybe it was because half of the venue were day one fans and the other half passers-by who just knew the Atlanta native from only one track, I don't know but it was a serious faux pas. In any case…it's been a while since I have been so excited about an artist. Not that I'm not excited about all my other features, I love what I do, but I can't explain it with this one. My gut says: SPECIAL . Yes he is soft spoken. Yes he is kind. But don't be mistaken, he has the sting of a scorpio, a cockiness reminiscing of Matthew McConaughey in the Lincoln Lawyer and the patience of Leonardo Dicaprio – pre Oscar win. Besides that, his stage presence is undeniable and his live performance in general is on point. Do catch him if he is in a town near you, this spitter is worth your every penny.
I leave you with the Polaroids we took that scorching hot evening in Brussels.
Exhibits:

Special thanks to Zekiel, Laura Mwanambuka, Jeremy D'Hamers & Universal Belgium for their contribution to this feature. For some bizarre reason the video edit of this interview turned into a sync nightmare so special shout out to everyone who responded on my FB page to help me out of a miserable editing process. I guess big features have to come with big issues?  It is what it is.
Love,
OUNI