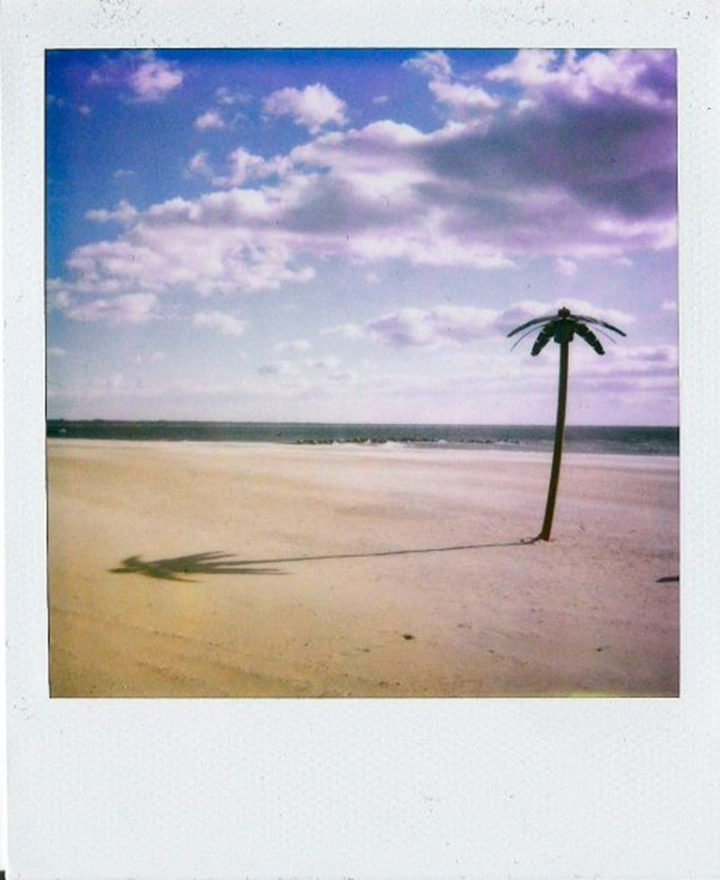 Ostend, 21/09/2010
Since summer is officially over, Indian summer is trying her best to give us that feeling that she is not completely gone yet and the days are slowly but surely getting a bit shorter and darker, so I think we are all ready for a small spring/summer recap.
I'm looking forward to intense INDOOR venue performances that will give me goosebumps and provide me warm musical memories during cold nights, and new amazing stories provided to you with (true) blood, sweat and tears, but before we officially close the door on summer and spring…"What we're gonna do right here, is go back. Way back. Back into time"
(like the Jimmy Castor Bunch, and with lots of unseen visuals exhibits)
SPRING, MARCH 21TH
Or the story where I could no longer speak English due to Method Mans TALL & 6-pack presence.
MARCH 26th
or the story where I shook hands with Kelis like she was Michelle Obama and hung out in hotels too expensive for you, me and yo' momma.
Ow yeah, RYE RYE was there too. (She said 'Wassup Wassuuup)
MARCH 30th
ALOE BLACC – IT'S BEEN A LONG TIME COMING
or the story where I hung out with Aloe Blacc at a Do-Over party and took Polaroid pictures in dark Miami alleys
APRIL 6th, MOS DEF
Or the story about how a good connection with useful information like "Find the man with Indian features and glasses" can open doors.
It's also the story where I was joined for the first time with this blog part-time personal driver and instant-assistant ROSE aka DR. CRAB. (as in CSI Doctor. and no, I'm not joking)
She did a golden job.
APRIL 9TH
HYPNOTIC BRASS ENSEMBLE – HYPNOTIC HORN HEAT
or the story where I had to stand my ground against a clan of excellent hornblowers from Chicago.
MAY 12TH
GIL SCOTT-HERON – POETRY & KETCHUP
or the story where I met many men's hero randomly on the streets of Brussels, took him for a modest Belgian fries dinner and we talked about my hometown 'Oeshtend'.
We hugged it out.
On the very same day there was also:
THEOPHILUS LONDON – LONDON STORY 2.0
or a story where I met up with this rising Brooklynite for the second time, had a little chat and gave him chocolate. #belgianclichés
in return he blew me kisses. #thischarmingman
MAY 31TH
A POLAROID STORY X ANATTITUDE MAGAZINE EXPO
or a story how me and my partner in crime Jules travelled all the way to FRANKFURT to see some of my POLAROID babies all grown up and realised that they can grow BIGGER…
Me and Jules acted like parents. Proud of our babies.
Those babies can grow 4 times bigger if you ask me. #hint
JUNE 20TH
or the story where a mighty World-Wide-Web-god invited me to a secret N.E.R.D. listening party and it was proven to the world that you réally can achieve anything you set your mind to. You might have to try a bazillion times to get it though…
Jules & Pharrell had it going on
and I exchanged kisses with an internet guru called Nalden who made my life better with providing me Pharrell and your life easier with providing you WETRANSFER
AND THEN SUMMER CAME ALONG
= HITTING THE FESTIVALS
JUNE 20TH
COULEUR CAFE
SNOOP DOGG –  SNdoubleO3P
or the story about spending the day waiting in front of VIP tents you can't get in, pitching stories to strangers in dusty desert heat, eating world food to keep your strengths, getting bracelets from an FEMI KUTI drummer called DEBO & the battle against 6 bodyguards and how Jules' HOLLYWOOD VOICE saved the day and ended the story at 3PM.
JULY 10TH
LES ARDENTES @ LOS ANGELIEGE
ERYKAH BADU – BADUPOLARISM
or a story about missed Missy opportunities in a rocknroll industrial city with nicknames like TOXCITY and LOSANGELIÈGE, chasing a Queen through thunder and electricity lightning strikes and waiting, waiting, waiting, till infinity in temperatures that made you see multiple Fata Morganas a day and chit-chatted with Grammy award-winning producers. Ow and blue-eyed drummer boys who are so cute, they can make it rain and let you cry a river.
also while waiting hanging with tractor girls,
this resulting in us, trying to be tractorgirls.
we met up with FFF's. (Familiar Festival Faces)
We socialized with the VILLA boys in their…well…villa I guess.
Jules made some new friends
and we posed & smoked to kill time. #thingsyoudowhilewaiting
JULY 17TH
DOUR
BILAL – (SOMETHING TO HOLD ON TO)
or a story about the battle against multiple bracelets and a festival organisation that can be compared to Alcatraz & Kafka. But also a story about trying 'to tent' in style, sneaking in exclusive-bedroom-size-listening-session-tents, public toilets, hanging around telephone charge poles to spy on your social network for useful information, and having  renowned DJ's mistaken your 'festi-outfit' for pyjamas. And a lot of good music.
AUGUST 6TH
LOKERSE FEESTEN
M.I.A. – Mission ///Y/
Or a story about testing how patient a human being can be. also a story about breaking the record 'waiting for something'. And last but not least, a story about how a golden GCTC connection can open the M.I.A. gate.
also a story about the Maya crew Francisko & my new favorite photographer Jaime Martinez entertaining us with their kindness in the midnight hours.
It's good to look back sometimes. Look back at the good times, the hard times. Looking back at the mistakes you made while doing what you do and looking forward to the exciting times to come. This blog is ready for a new round of fresh stories, all guided by a great soundtrack. You'd better be ready, because we'll go harder like never before, and please do not be mistaken, it does NOT get easier, every story is beginning from zero…
Thanks for all your support, your lovely messages, your cool blog posts about this little blog, the retweets, the comments and the LOVE.
I really do appreciate it.
OUNI
Special round of applause for my Jules. She's a trooper.