About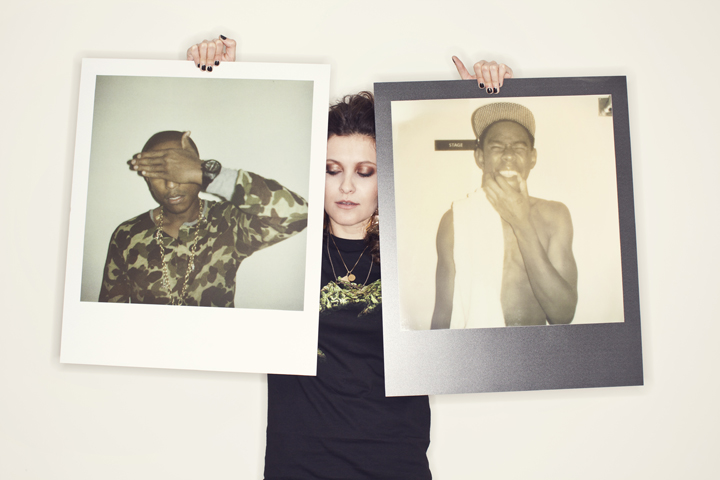 (picture by Alexander Popelier for Drop Magazine)
A Polaroid Story… how it all began in 2009
"Snapping hiphop, rap, soul, rnb, blues, jazz,  artists on polaroid, is not so easy as you might think… I'm not a journalist, a professional photographer nor am I a groupie… The thing is, polaroid does nòt like movement, so the artists hàve to pose and that is the tricky part. This blog explains how I succeed òr fail in my ultimate hunt for that one polaroid while facing hardcore fans, managements, bodyguards, heavy security and protective entourage. Since Polaroid stopped producing films, the final question will be the following: Who will be the final artist in the series that is caught on polaroid? Only time will tell… For now, enjoy the ride."
_
A Polaroid Story… how it continuous in 2014
"5 years of stories, 5 years of memories, 5 years of growing, 5 years of meeting new people. 5 years of music. I tried to stop this blog but in the end I failed making that decision. I was too curious where the perseverance of not giving in would lead me. I also realised that telling stories, creating stories, with words, pictures and video imagery is what I love doing the most. August 7th 2014 marks the 5th birthday of this blog. It also marks the release of a new apolaroidstory.com with more video content, more artists, more journeys. Polaroid didn't produce anymore film, but this company called The Impossible Project took over their job and courageously started producing film again. From scratch, step by step with the means they have. I kind of follow the same path. This website was made from scratch with the help of Jan Kindt, Vince Vervliet and Jeremy Van Humbeeck. An impossible job that I could not have done by myself. This website will be a work in progress, but it's getting there. I'm looking forward to the next chapter of my instant journey through music, with my day one readers, and all the new people who end up at this new home for all my stories. Enjoy the ride. Let's see where it takes us, and remember…the sky is the limit in everything you want to do." 
_
A Polaroid Story – Expo I 
In October 2012 I gave my very first exposition in Ghent, Belgium.
A Polaroid Story – Expo II
_
This is… A Polaroid Story
The official APOLAROIDSTORY.COM 2015 trailer and showreel of all video imagery captured over the past 5 years with
unreleased concert footage, backstage snippets and a few teasers for stories yet to come.
Hit the subscribe button for more stories and follow Ouni's instant journey through music.
_
Contact info@ouni.be for inquiries like interviews, exposition info, polaroid bookings for your events or music selector for your gigs.