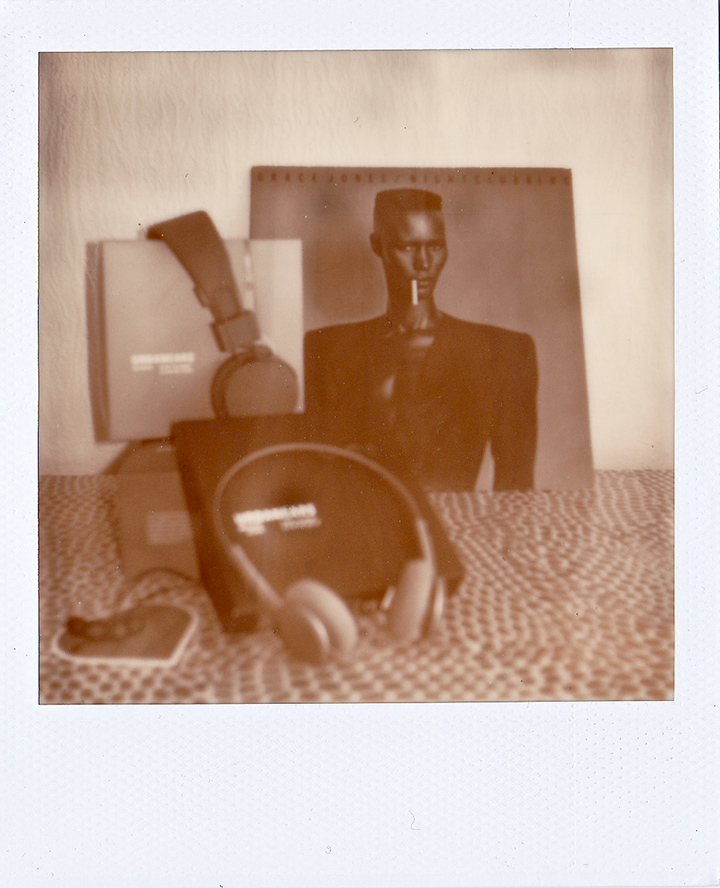 Ostend, 06/04/2011
URBANEARS  'Plattan', 'Tanto' & 'Bagis' portrayed with Impossible PX Silvershade/First Flush Film
Hello Troopers.
I am very happy and very proud to announce to very first partnership for the A POLAROID STORY PRESENTS: THE SPICY ISSUE. Scandinavian brand URBANEARS (producer of headphones) is the first brand that stepped up and offered to help me out with my future event!
About URBANEARS
Urbanears is a collective out of Stockholm, Scandinavia, motivated by a common interest in global relationships and shared involvement in the relevance of the living brand. Urbanears promotes a deeper connection to color, form and people while providing the freedom to transcend individuality and unify the sound experience.
Why I like URBANEARS
I approached Urbanears first off all because I own a pair of (army) GREEN PLATTAN headphones myself. When I was introduced to the brand I was charmed and drawn to their wide range of colours and especially by their strong, estethic visuals of the different range of headphones they have.
Exhibits:
'Smoke'
'Canary'
'Pistachio'
Definitely check out this fun video they made to introduce you to their headphones.
And here is where things get interesting for YOU. #yesyou
Support is a 2-way street and I want to honour that statement by giving away some headphones to YOU my troopers, my loyal readers and supporters. Every 25th visitor of the A POLAROID STORY PRESENTS:THE SPICY ISSUE will receive 1 URBANEARS headphone. Now all you need to do is spread the word, and 'Come All Ye Faithful!!'
See you all very soon.
Love,
OUNI
PS: You can like URBANEARS on Facebook here. You can follow URBANEARS on Twitter here.
URBANEARS are also donating 50% of the purchase price of the red color headphones to Save the Children's efforts in aiding people of Japan.