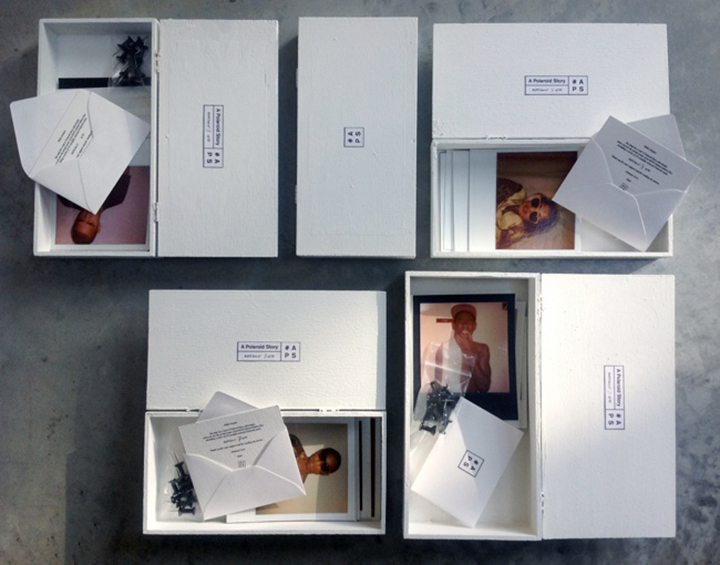 The lovely duo from UBER & KOSHER made some exclusive handmade A POLAROID STORY LIMITED EDITION boxes in celebration of my very first APS exposition.
This is for the real A POLAROID STORY aficionados out there!
The boxes come in a series of 30, are completely handmade and numbered.
Each box holds a set of 10 APS Polaroid re-production cards, black pins and a personal message by yours truly!
The boxes are available at A&Gallery untill 27/10.Price: 30€
ps: Box number 1 is already signed, sealed, delivered to lil' knotoryus!  (picture by Knotoryus!)