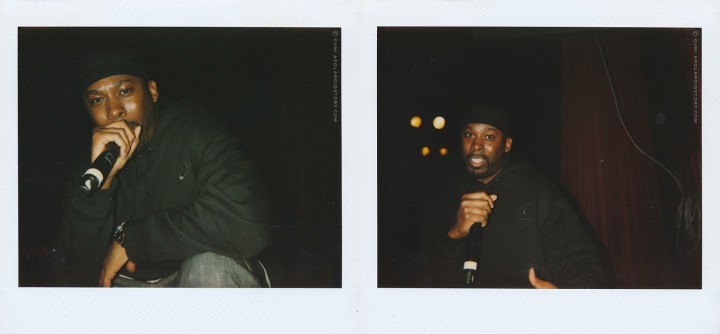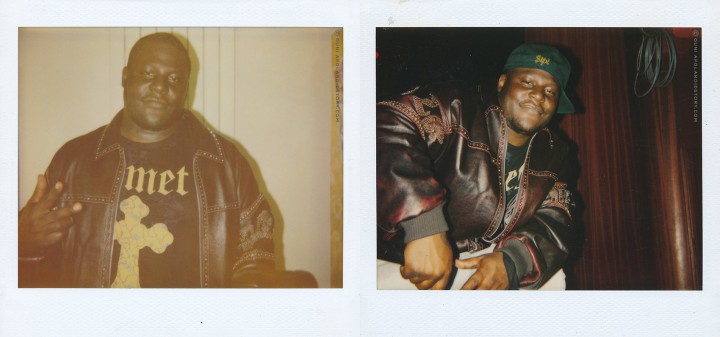 Ancien Belgique (Brussels), DATE.
My first gig in the AB. In my humble opinion the coolest concert venue in Belgium. Especially for anything in an urban atmosphere. If you are a true artist, I believe you can create magic in that place. I saw Jay-Z performing there once and it was brilliant. The iron balconies on both the left and right side of the venue make it both raw as well as intimate.
I am not a walking Wu-tang encyclopedia but I know my classics. I admit, my first boyfriend introduced me to Wu-Tang Clan. When I found out that the boy sitting next to me in high school had a couple of albums at home, I asked them if I could borrow them. Obviously, he never got them back. I'm sorry for that btw. So, when I found out that GZA, notorious member and one of the founders of the Wu-Tang Clan came to Belgium with his 'Liquid Sword' tour I just knew that I most definitely needed him in my series. GZA aka The Genius., I mean…
I made some phone calls here and there but I quickly found out that I was on my own. I sent an email to GZA's management in Belgium and they told me that they would try to ask him in person when he arrived at the airport, but I didn't have to count on it. I was surprised they even answered me back. I received a phone number that I had to call after the gig was over. I had to wait it out.
When I entered the venue I felt at ease. No screaming girls. No pushing. I could grab a beer and walk safely to my front row spot. Beat Drunx, a Belgian hiphop ensemble, opened the evening. I didn't knew them but they had the attention of the venue while quickly spitting rhymes combined with a lot of interactivity with the public. I don't know their songs, but to me, they made a good first impression, especially Rubski.
Roots Manuva followed. The thing about Roots Manuva…I think he is a brilliant artist. I love his albums and especially his style. Its unique. Its different. But that performance was, oh well, it was terrible. He was drunk or at least very very stoned and he did something I personally think is an artist biggest 'sin'.He turned his back to his audience more than once while his back-up rhymer did hisbest to keep the attention of the public. Next time better I hope…
By the time Roots Manuva finished, the venue was packed. It was very clear that everybody came for one thing and one thing only. GZA. The crowd was waiting with the patience of a ninja. Silent and with their eyes focused at the center of the stage where a lonely microphone was waiting for its master. A child's voice bursts loud from the speakers. The venue is dark."They were supposed to kill my father, but they didn't". The crowd started yelling "WU WU WU WU" like they were part of a cult, a clan waiting for their spiritual leader. "That was the night that everything changed." Music starts. Liquid Swords intro begins.And then The MC came to live out his name. GZA is here.
He came out slowly and modest. Dressed in jeans with a blue hoodie and a hat. The crowd got nuts! They knew the lyrics by heart. Nsync with the beat I saw the Wu-Tang signs going up and down. I looked behind me to watch the spectacle and the whole public showed their respect to one of the best MC's in hiphop. I don't want to get all poetic on you guys, but it was beautiful.
Ok. Time to work. For your information, there weren't many girls in the public. Even better, me and my girlfriends were the only ones front row.
It didn't take long for him to notice us. I have to admit, we were acting quite 'enthusiastic'. So the moment he moved to the right side of the stage, where we were at, we signed like fools to come closer and pose for my polaroid. He came slowly towards me while he kept rhyming. He looked at me while the crowd was reaching for him. I was surrounded by 15 arms and hands reaching for their hero. My girlfriend showed him he had to go down a bit so I could aim better and he did. One time. Two times. Tree times. He looked straight at the camera. He was surprised. It was as if he didn't expect so much love from the crowd. He looked at my camera, smiled and nodded his head and I could see him think; "crazy woman".
So, when he called out that he brought a friend with him and the crowd saw Killah Priest appearing on stage, the venue got completely wild. 2 members of the Wu-Tang Clan in one room. Awesome. Killah Priest wore a leather jacket and smiled a lot. It was obvious he had fun. So, me and my girls tried out 'the crazy fan' trick and started screaming and yelling to come over while I threw my camera in the air waving from left to right. If you are a rather chill person, acting like a hysteric fan is the same like dying a little bit, but hey, anything for the polaroid.
He came out, looked at us and gave his best pose. Bingo. The show came to an end, and although I was very pleased with the results I was still hoping for a personal pose backstage. I only had one picture from Killah and wanted a second one. So when the show was over, I kept waiting by the front stage looking for an entourage member.
Suddenly I see Killah Priest waiving from behind the stage curtains. I looked behind me. WTF? Was he waving at me? "Yeah You!" he signed. "Come on over!" My girlfriend and I looked at each other and a second later we jumped on the stage. I turn around to give my girl a hand to climb the stage and I see a whole crowd of mostly men looking at me with concern in their eyes.I see some thinking: "O this must be a groupie. I took my girls hand and ran to Killah.
Once backstage I took some time to look around. Again, I felt the adrenaline pumping through my veins. I was annoyed, I wanted to be guns blazin, cool, calm and collected. But nooo, trembling fingers and heat flashes for me. My friend was already chatting with the DJ about cookies and I was still trying to calm down. Christ! I looked at the other girls in the backstage. Of course there were other girls! What did you think? Hu? Weren't they also at…? Hell yes! The same girls that were backstage with me with the Roots, were there too. The three-some looked young and innocent but don't be mistaken, true hustlers they are. Funny. Choco, (Or is it Sjoko?) the DJ, came to me and introduced himself. He was all excited about the concert. "Man, all the love! And, they even knew àll the lyrics! It was fucking amazing!"
Killah Priest enters the room and the backstage chicks immediately surrounded him asking him for pictures. He was flattered. Killah Priest is a big dude but he looks like a sweet panda. For real. So when I asked him if I could take a polaroid for my project he truly was flattered and gave his best to give me a nice picture. He also wanted to see the other pictures I took during the show and he was pretty happy with the results.
We talked a bit about Belgium, and since they stayed for a night and a day my friend and I gave them some tips which beer they should buy and what they should visit. Then GZA enters the room. He gave me a hand and I showed him the polaroids. He was very zen and I felt that I shouldn't ask him another polaroid and decided to leave him alone. I won't push my luck. Honestly, they were really cool people, having fun while touring, polite and friendly. No star behavior, just friendly folks.
I was happy that I pulled it off again. I decided I could finally stop being nervous, accepted a vodka-cola from Killah Priest and relaxed.
4 Down. 96 to go.
PS: It was pretty cool to text-message the management that I already hustled myself in backstage and didn't need their help anymore. But, if you read this, thanks again for having the intention to help me.
Love,
OUNI