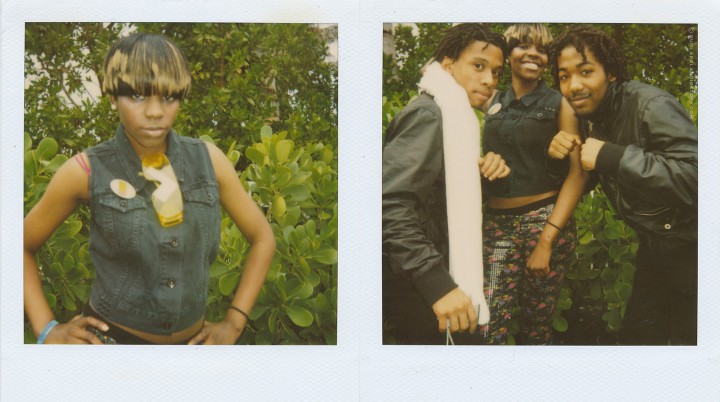 Miami, 25/03/2010
FINALLY! A WOMAN.
Man is it hàrd to get the females on this little blog (!?) but we are getting there. Step by step.
Meet Ryeisha Berrain from Baltimore , also known as RYE RYE. If that name rings a bell then that's completely normal, since Rye Rye is M.I.A's young protégé for a while now and if you had the chance to see M.I.A. perform you might have caught Rye Rye on stage backing her up. Rye Rye got discovered from an early age by DJ and producer BLAQSTARR and since age 16 this young lady has been making her own music, spitting machine gun lyrics and dancing like murder.
The first song I ever heard by RYE RYE is the song HARDCORE GIRLS. 
When M.I.A. came to Baltimore to record with Blaqstarr, she quickly found out about Rye Rye and was immediately convinced about her talent. After a first meeting in the studio this is what the two ladies ended up cooking the track BANG. 
M.I.A. signed Rye Rye to her N.E.E.T Recordings/XL Recordings label, making Rye Rye the first artist from her new label, and prepped her and her first debut album for the world while taking her with on tour. And then. There was life. Rye Rye found out she was pregnant, decided to keep the child which resulted in an album push-back until no further notice and she had to pull out of a major tour with A-Trak. Obviously, pretty intense stuff for at that time a 17-year-old girl with the world on her feet and M.I.A. as her boss. But, being an artist is also about conquering the difficulties that you come across on your journey and learning and growing from those experiences to make you a better artist. Unfortunately it appeared for Rye Rye that life chose to challenge her very early in her career. What doesn't kill you only makes you stronger, so after bringing a little baby girl into this crazy world, this young woman is back like Arnold Schwarzenegger with a Baltimore accent.
EVACUATE THE DANCEFLOOR, 'cause Rye Rye is coming!!
This must be more than enough to convince you right? Let me break down the story really quick…
About two months ago I was in Miami. As you all may or may not know, I ended up at the W hotel for an exclusive afternoon cocktail party hosted by Belvedere where Kelis was scheduled to make a performance.  Feel free to catch up on the details of me trying to get in here. So while I was sipping on some too strong Belvedere Strawberry cocktails I noticed a bright young girl sitting all alone on a plastic chair by the pool.
She was wearing a floral sequinced legging with silver Reebok sneakers and was flaunting a very interesting hair-do while she was texting on her phone.
Exhibit: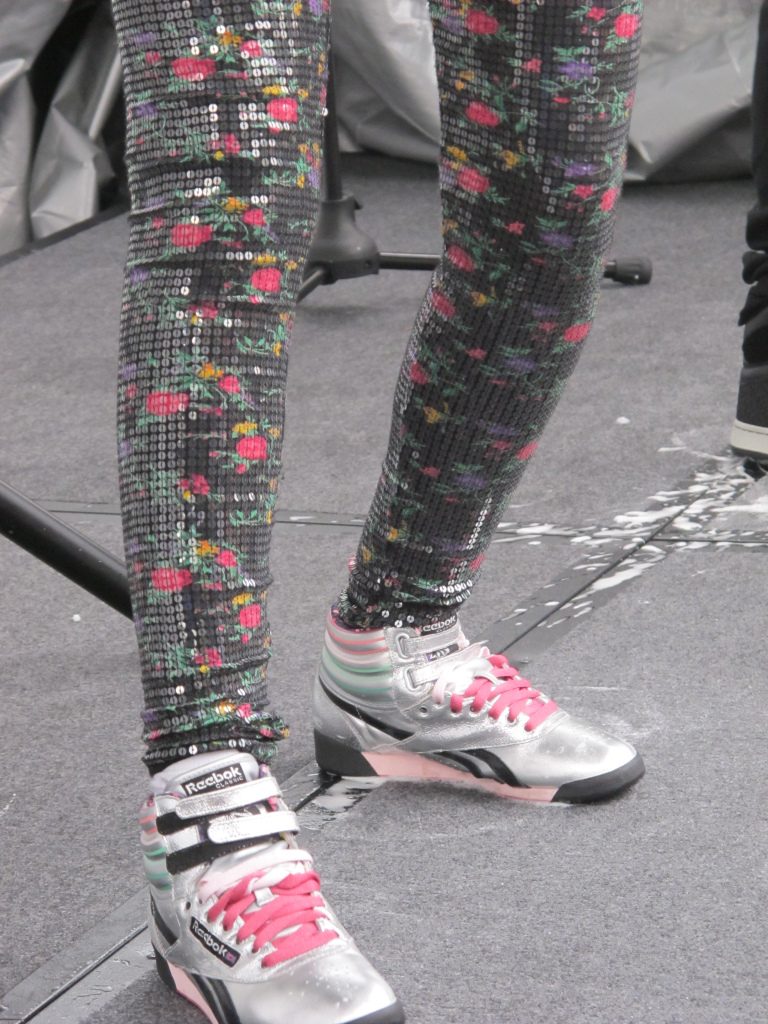 When she suddenly looked up when someone called out "Rye Rye", being my loyal readers as you all are, you clearly understand that a certain someone was STOKED to get her on Polaroid. Oui. Oui. Moi. Moi. So I walked right up to here, explained her the blog, showed her the other artists that participated and she was down for the idea. Me = more stoked. It was not very easy to find a good clean spot to place her against, so I decided to put her in front of some green leaves and hope for the best. We all know what happens next.
Pola-countdown 3.2.1. Flashing.Lights.Bingo.
Exhibit: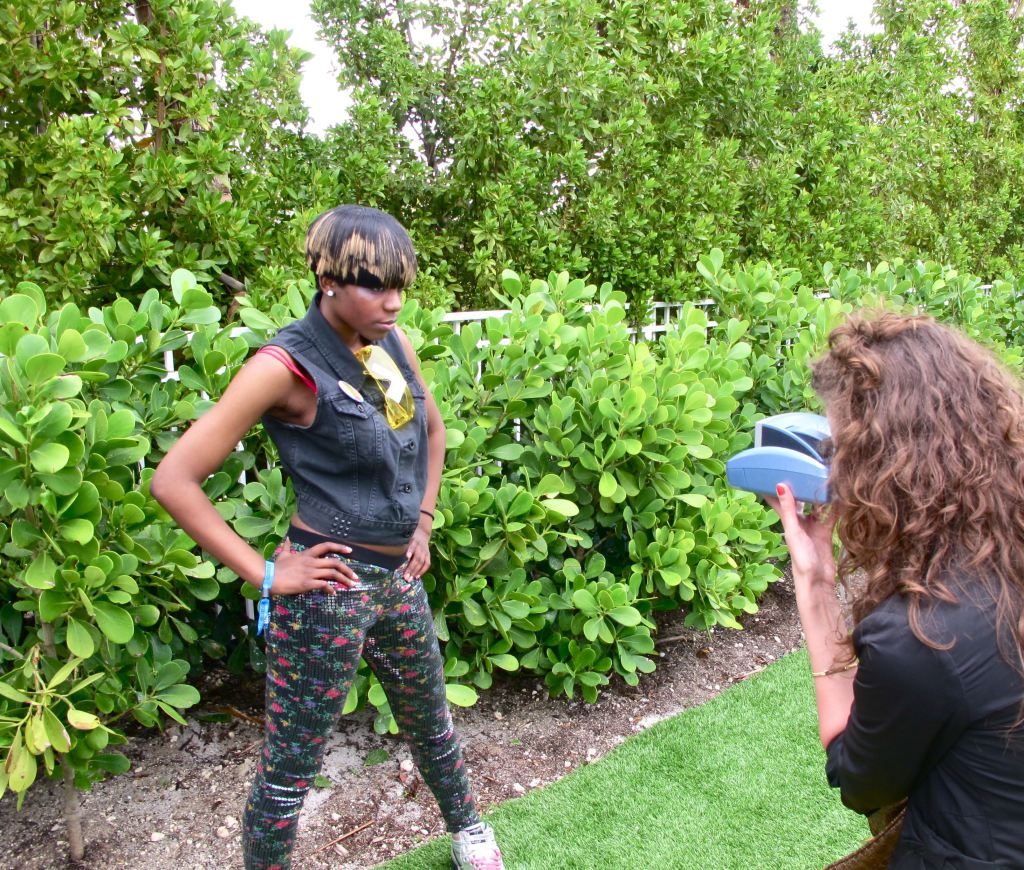 After that it was time for her to perform and I can honestly say, she made one hell of a first impression!
What I like about Rye Rye is the fact that you can see that she réally enjoys being on stage, réally enjoys performing, réally enjoys dancing. And, she simple does not stop smiling. What a refreshing thing to see.
Exhibit: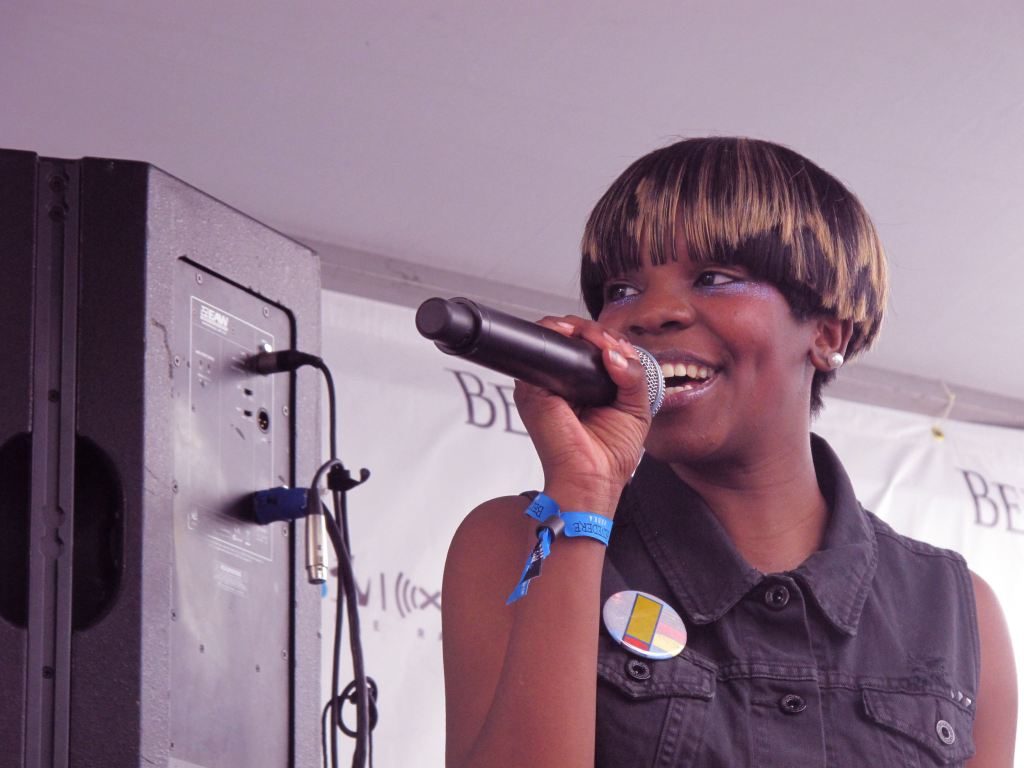 Don't be mistaken, you don't want a kick from those silver Reeboks while she is tearing up the dance floor with those Baltimore clubby moves she got and when she rhymes those fast lyrics, she does it raw, hard and fast. After all, she still is from Baltimore, the city in America with the highest rates in murder casualties and if you watched The Wire you know it ain't a walk in the park down there. But still, you could see and feel that she is a sweetheart and if you have been following her on Twitter, you might have read her funny, sensitive, honest and girly tweets, which makes me want to go and pinch her cheeks right trough my computer screen all the way to Baltimore. Besides, you gotta be a complete dumbass if you simple do not see the talent.
A special shout out goes out to her dancers, I don't know if they are brothers, but I do know that they are FIERCE. I wondered if I would ever be able to dance like that, but then again, let's not go there, people might get hurt.
Check out this little video, things get very interesting at 1.20
After watching their performance I decided I needed to get a Polaroid of Rye Rye ànd her dancers because the energy they gave on stage, even with that lazy, hipster crowd was amazing. So after the performance I repeated the above again, but now wìth dancers.
Exhibit: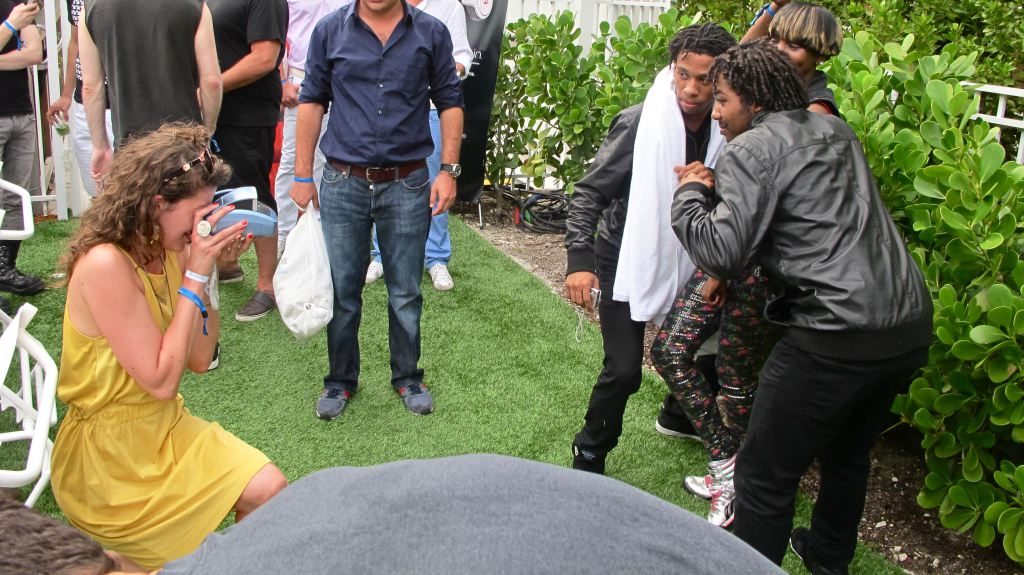 Rye Rye's first album titled GO!POP!BANG! is to be released on June 29 and for some reason, I don't think banging and/or popping will be a problem for this youngin with collaborations with DIPLO, Pharrell Williams and M.I.A. This young mother already had her share of struggles in life, which made a lot of people think she missed her big break but with M.I.A. backing her up, and that genuine smile  (I know, I know, I sound cheesy, I can't help myself)  I really hope the world turns out to be her playground.
With a new wave of female rappers slowly bursting the scene (bout time) I suggest you keep a special eye on this one…
Love,
OUNI