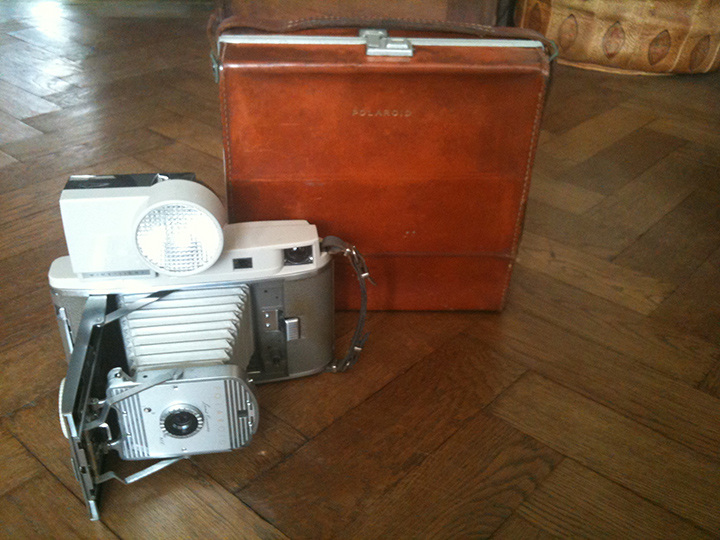 Dear troopers
I received a very cool belated birthday gift yesterday and thought it was only fair to share this one with you guys, considering.
I got a Polaroid 800 Land camera and I seriously doubt that I will ever take a picture with this one, but it's still pretty darn awesome nonetheless. And I'm not giving up on finding film for it. I mean. You know me. It came with a fancy leather suitcase. And it's almost as big as the size of my own head!
Look at the fly additional flash!
Imagine I pull thàt thing out when I'm chasing a story. However…I think I would actually scare them… I look lika a paparazzo from the early sixties that had smoke around them every time their flashes went off. Then again, next thing on my mind is how freakin' cool it would be to find (ridiculously expensive) film and save if for a Stevie Wonder or Sade picture.
What?
Let a girl dream, will ya?
OUNI
PS: Special thanks to Bravosix for this amazing gift. #SCORE