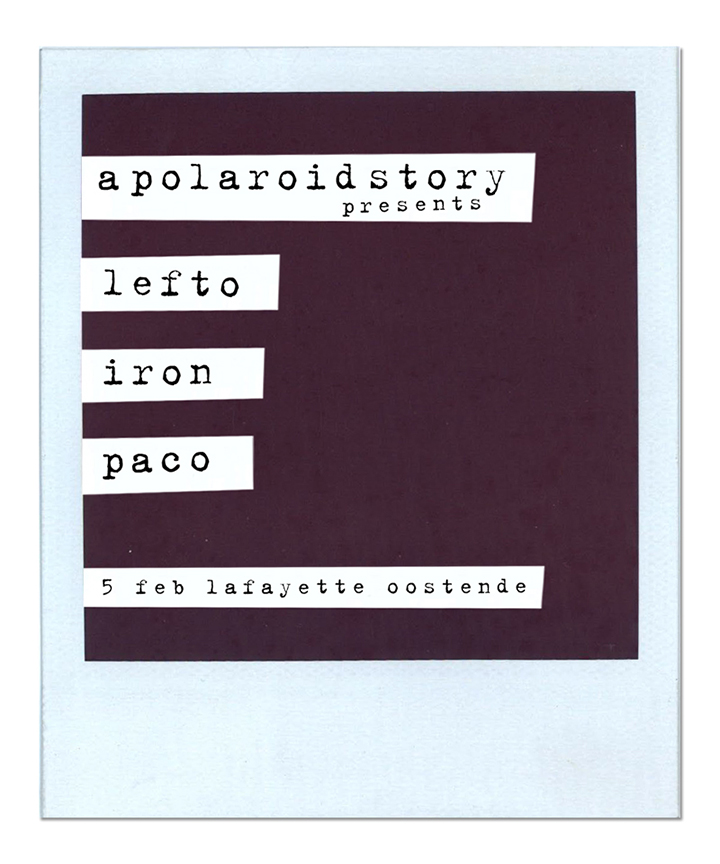 Ostende, 05/02/2011
It's official. I did it. I made the decision to take this blog from virtual life to reality. Don't worry, I'm not turning into a party-promotor. I'll just try and give three parties in 2011. It might be just two aswell. We'll see…
To celebrate this decision I decided to throw a low key launch party in my hometown Ostend, my precious city by the sea, my sea-breeze love. I decided to throw it at the bar I worked in for several years, called LAFAYETTE and asked the owner, Paco  to be part of this night.
Exhibit:
Marvin was my official guardian angel of the night.
Working long nights in that bar basically sculptured me musically and made me the person that I am. I don't have a higher diploma. I learned everything about life while working long nights in a bar accompanied by a very eclectic soundtrack mostly provided by Paco and a rocknroll dude called JP. Why trow a launch party in Ostend of all places I hear you ask? True, it's not  Antwerp, or Brussels, cities that sound way more international and slightly more sexy, but for me it was important that this launch party felt like a genuine positive start of something new, hopefully something fresh and the slow growth towards my BIG (#hint)  expo I'm planning in the future. (read –> couple of years) And for that, I wanted it to be in my hometown Ostend.
I invited DJ IRON (from GRAZZHOPA'S BIGBAND) and tastemaker LEFTO to spice up the evening and turn it into some 'Bordel Musical' with a touch of 'Soul Ostendaise.' I couldn't be more happy about the night. The place was f-ing packed and the vibe was… well… HAWWT! 🙂 I decided to really enjòy this night with my friends and my troopers who came all the way from Bruges, Ghent & Antwerp (who said Ostend was far? 🙂 so I didn't really pay much attention to snap some pictures… I kinda feel guilty about it now… so I scrambled some pictures together for the ones who couldn't make it.
Exhibits:
It all started with Pharrell
full house
DJ's talking DJ lingo
From here on… all smiles
more all smiles
Rose. #nevernotgrinding
alors on danse
besties
Glossy boy 1.
besties
Glossy Boy 2 giving his best I-D while Boony  is lickin'
cuties/troopers
Paco tuning Lefto down. 🙂
I really regret not taking some pictures myself, because there are so many people that are not featured here, but I was so nervous I could barely talk normal, let along hold a cam,  then again I promise I'll make it up next time. So…with that said…
I can officially state that the first réal 'A POLAROID STORY Presents' party will be located in….A-TOWN aka ANTWERP. I will theme each party and give it a name that should present the overall music vibe of the night. So much love coming from Antwerp for this blog. I simply had to give back.
So. Uhm.
You better stay tuned for A POLAROID STORY Presents —> THE BAD BOY ISSUE #coming soon. Yes. Yes. #grin
Much love,
OUNI
PS: Special thanks to everyone who stopped by the launch party in Ostend. It meant the world to me. Big shoutout to Lefto & Iron for giving the night the musical vibe I was aiming for. Realness.