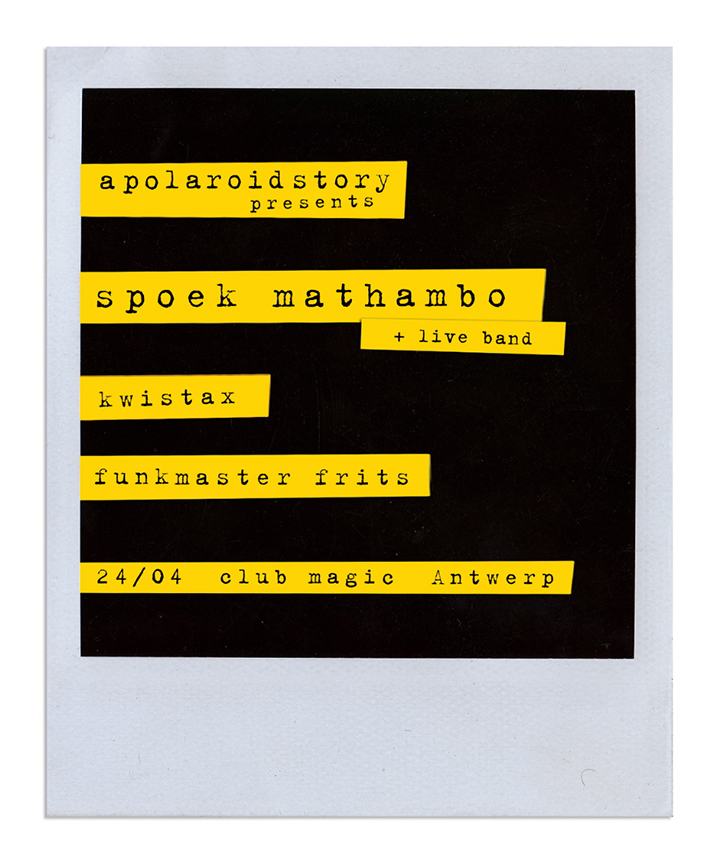 Ostend, 13/04/2011
Hello party troopers.
Small yet important updates about the party.
PHOTOGRAPHER
I found my photographer!
The very sweet JAN OPDEKAMP suggested he would try to portray my party in the best way possible. So you (and I) no longer have to be worried about the snipe shooting party photographer who takes pale drunk armpit sweaty pictures of  you in bad light and gives you un-tag traumas.
For obvious reasons these are my favorite snaps in Jan his music category
Exhibit:
MF DOOM
MOS DEF
After I noticed the young man had some pretty nice POLAROID snaps, I was sold.
If you see this young man walking around with his camera: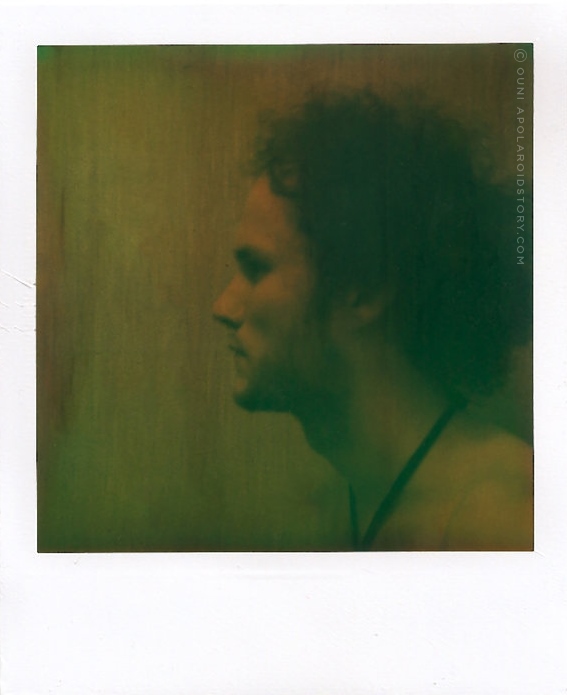 stop. focus. and get your pose on.
But.But.But.
He won't be alone, another young male will surf the crowd snapping away some pictures.
My friend DENNIS SWIATKOWSKI, all the way from Amsterdam will portray his point of view of the night as well.
You know Dennis from here and here. Remember?
Ow and check out this lovely picture he took from my favorite Lolita SKY FERREIRA.
Exhibit:
THE DJ GAP
There was still a gap of +/- 2 final hours of music for the party. My budget was gone. I could not afford another extra fee for SPOEK to spin some jams, because with my expensive PA/BACKLINE for a full live band, I ran out of money.
So FLO from the Antwerp  menswear store A CUT ABOVE and half of the DOOBIE BROS suggested he would fill in for the final hours.
He promised me he would keep things smooth, soulful & tropical 😉
SPECIAL GUEST
Don't put your money on it. But I actually asked an artist to come to my party as a surprise guest. I repeat. Don't put your money on it, because I'm pretty sure the individual has like…things to DO that are way better or interesting or important for that matter than paying Antwerp a quick visit, but then again, you never know.
My heart was pounding in my throat when I popped out the question and I felt a little bit stupid even asking, but we have a saying in Flemish that goes like this:
"A NO you have, a YES you can get"
So you'll have to see for yourself if there will be a surprise guest or not.
🙂
GOODIES
As you probably all know by now, Scandinavian brand URBANEARS is one of the first brands that stepped up to the plate and sponsored me with this party. Not only did they help me a little bit financially they also threw some headphones in the game.
Support is a 2 way street, so I decided to give every 25th visitor to my party 1 pair of URBANEARS headphone!!
I'd suggest you spread the word on that one. Crisis is still giving the world contractions but this party will give out free headphones…!
You can like URBANEARS on Facebook here.
You can follow URBANEARS on Twitter here.
FREE TICKETS
MTV BELGIUM is my official media partner for this party. If you are too broke to come to my party, click here for free tickets!!
And then last but not least…
One of my favorite Belgian magazines THE WORD MAGAZINE will hand out the final duo-tickets next week…so I suggest you keep on eye on that website…
only 11 days untill my first official A POLAROID STORY PRESENTS party…
Pray for me.
love
Ouni
PS: Thanks for all the lovely tips, emails and suggestions I received from everybody. Thank you so much. I really appreciate all the help!