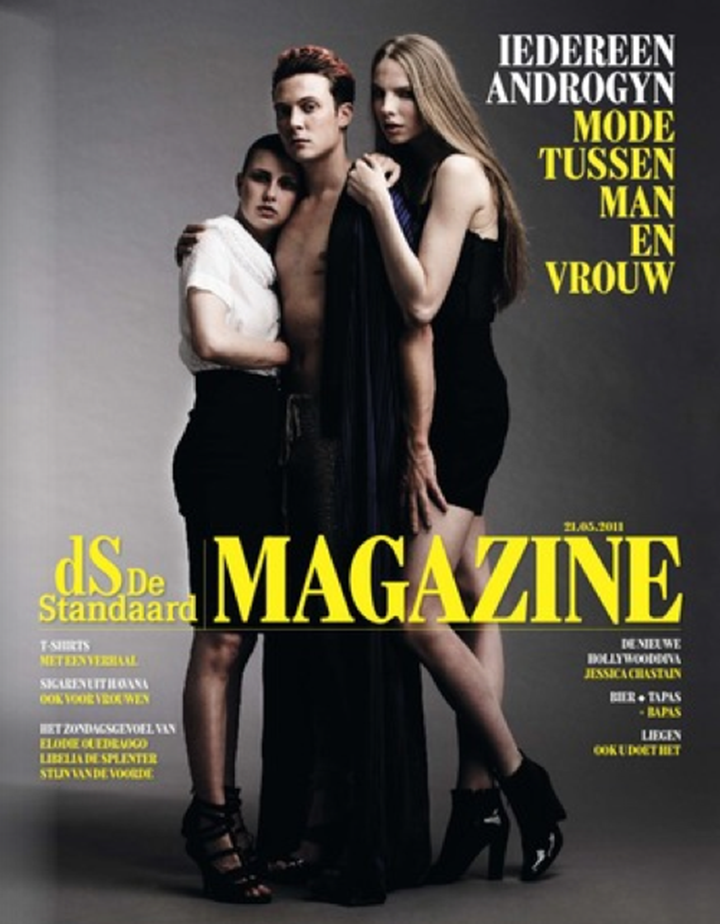 Small press feature in Belgian quality newspaper DE STANDAARD weekend edition.
The feature is about what SUNDAY means for me and basically it means:
Sleeping late, enjoy a late breakfast, if the weather is nice hang on the beach of Ostend, have a good ol' PIMM'S in Copador or Lafayette  around aperitive hour, and finish the night with listening to Lefto's radio show and/or Laid Back Radio.
Simple. Just like that. 🙂
The feature came with a picture shot by photographer CHARLIE DEKEERSMAEKER, who you may or may not remember from this Ouni Inc feature.
Special thanks to BravoSix for getting me a DS copy. Newspaper was completely sold out in Ostend!