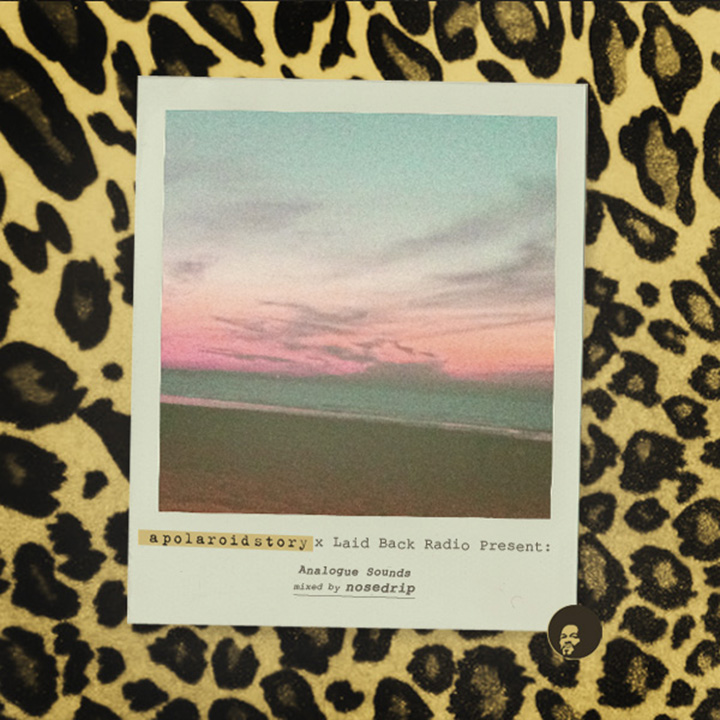 Ostend, 21/09/2011
So yes I made a MIXTAPE
A bit weird maybe considering this is the first mixtape I ever made in the 3 years I do this blog.
LAID BACK RADIO asked me to put some songs together, to spotlight the stories I wrote and the Polaroids that accompany them.
A perfect reason to put together a little mixtape no?
This is not a brand new revolutionary mixtape. It doesn't contain or premier any new songs. There is basically nothing special about this mixtape and I doubt that anybody is waiting for it.
It's simply an honest collage of songs I really really réally love from the artists I have on Polaroid.
I tried to look at this mixtape as if digital mixtapes didn't exist, and tapes where actual tapes, distributed and tangible.
You know, the type of mixtape you made for your best friend, your lover or maybe even your ex-lover and that you decorated with pictures you cut out of magazines?
It wasn't easy to select the songs in a way that while playing the mixtape you have a certain emotion with the overall selection.
Plus. I wanted D'Angelo in it, so I had to twist that one a bit, because the man is stilling missing in my collection. 🙂
I love it when a mixtape tells a story, so I made mine based on the end of summer.
Autumn is almost here, the days are shorter and your winter clothes are back in sight, your holiday crush is officially over and melancholy kicks in. And although winter is around the corner, you take comfort in the idea that soon, there'll be plenty of parties & cosy moments with friends and loved ones to keep you warm to get through the dark days…
For the artwork of this mixtape I asked my friend EMEKA ALAMS from GCTC  to make me one. Besides working on his own clothing line, he also designed this Questlove x Fela cover, and this Pusha T mixtape cover. Clearly the man can make a nice art cover or two, so I was very happy to have him on board for mine.
I can't mix, let that be clear so I asked my other talented friend DJ NOSEDRIP to assemble the songs together in his way. A bit moody. A bit dark. A bit mellow. But definitely interesting.
LAID BACK RADIO was so kind to host this mixtape. I've always been a fan of LDBK Radio and so should you. They are only a click away and let the music talk instead of people. Which I kinda like…
Last but not least, I decided to name the mixtape: Analogue Sounds.
Referring to a period in time before everything was bits & beats and you could hear the studio vibe and background noises.
They say this digital era makes digital music and therefore cold music and analogue warmth is missing in current day music production.
I named it 'Analogue Sounds' to refer to my Polaroids and because I really made an effort to bring some warmth into your car traffic jams, train delays, or Sunday 'clean house' sessions.
However, unconsciously I think I made the Indian Summer mixtape I didn't have this year.
🙂
But whatever it is, or whatever it might be. I hope you like it, and if you play it, I hope you can stick a nice memory to it aswell, caus I really made this one for YOU.
Love,
Ouni
TRACKLIST