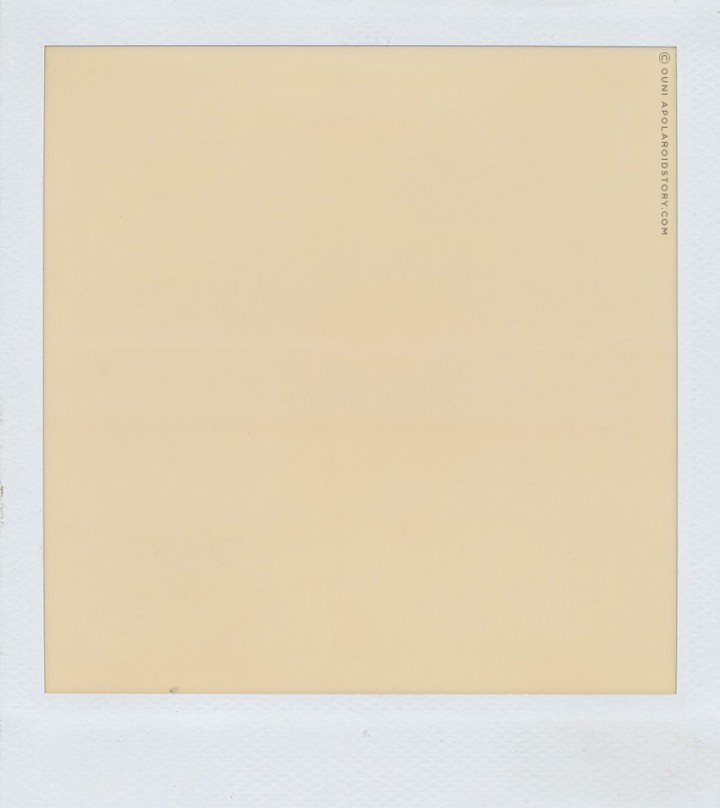 Hello troopers,
What about an official A POLAROID STORY 2011 RECAP feature?
I'm on a much-needed holiday where I stay as much offline as possible (at least for me) and focus mainly on sleeping, eating and re-watching the complete Sopranos series while practising my Tony Soprano face. (Piercing eyes, lips 'smiling' down) But I couldn't resist making this one before 2011 is old news…
I've just read this SS/10 one and I was really amazed about all the things I have done and experienced since I've started this blog.
So with no further a do…
This was A POLAROID STORY 2011. (In a nutshell )
A POLAROID STORY x B THERE MAGAZINE
2011 began very well with this lovely B THERE MAGAZINE press feature about me and my blog, cover and all! (Special thanks to Stéphanie Duval btw!)
Exhibit:
SOUL GANTOISE
Or the story where I finally met Belgium's very own Queen Of The Blues, TRIXIE WHITLEY probably the only singer in Belgium who makes me fight my tears during a concert.

Exhibit:
ABOUT A KING
Or the story where I met a notorious KING from Philly, who came all the way to my little hometown Ostend to play some music.
Exhibit:
Or the story where me and Jules where crazy enough to 'celebrate' christmas eve in a club. (who does that?!!) and got kicked out the club over some serious ROSS BEEF.
Exhibit:
Or the story where I had the privilege to meet this Jay-Z protégé  called J COLE only months away from his superstar status, his solo album and his much deserved Grammy nomination. The gentleman got skills. (and manners)
Exhibit:
THE LAUNCH ISSUE
Or the story about my very first A POLAROID STORY PARTY in my hometown Ostend.  A notorious night at bar LAFAYETTE with DJ IRON & LEFTO behind the decks. The place was packed!!! Thanks everyone for coming and showing love and support.
Exhibit:
AMOROUS ABOUT JB3
Or the story where I meet a singer-songwriter whose personal mission is bringing back the love in RnB.
Exhibit:
Or the story where I had the chance to make this lovely video feature with Dutch blogger, photographer and director DENNIS SWIATKOWSKI and ended up with this 'A POLAROID STORY…THE COMMERCIAL…' (read with soft, whispering voice) Thanks again, Dennis. When are we doing the (spicy) sequel?  #grin
Check out the full video:
[vimeo vimeo.com/21437916]
THE SPICY ISSUE
Or the recap story about my second party, where I invited none other than SPOEK MATHAMBO all the way from South Africa to CLUB MAGIC in ANTWERP, a night and event that turned into a life lesson.  Special thanks again to all my friends who helped me out at the party, Bart & John from CLUB MAGIC for helping and believing in me, my DJ'S who did it all for the love of it, FLO from the DOOBIE BROS and FUNKMASTER FRITS, all the people who promoted the party. (Nalden, Lefto, Aicha & Ben Van Alboom) my photographers of the night, DENNIS SWIATKOWSKI & MIQUY DONGE, (check out the pictures of the night here) URBANEARS who sponsored me (thank you!!)  and last but not least, all the super fly folks that showed up from A-TOWN. You rock.
Exhibit:
ORANGE SWAG
Or the story where I travelled to Amsterdam with some last-minute, hard to find,  sold out tickets for ODD FUTURE thanks to NAI SAM, model and a hardcore Odd Future fan, who also assisted me on the job. An epic concert you say?  Ow yes sir. 🙂
Exhibits:
Or the story where I finally meet this lady killer, after some blood, sweat and tears. You can take that literally yes.
Exhibit:
Meanwhile I had some lovely press features which made me very happy.
THE WORD MAGAZINE.
GWABABA
Or the story where I went a little deeper into my trials and tribulations that came with organizing my second party and properly introduced SPOEK MATHAMBO to you all.  A story about not being afraid and overcoming your fears.
Exhibit:
FAMILY & FRIENDS
A story about my trip to Berlin and my fun collaboration with japanese brand ONITSUKA TIGER. A story about where Japan and Atlanta cross paths, about meeting new family and friends, and also the story where 'Ouni found her groove back' and where I  finally fought back against my writers block. (featuring me with a very, véry bad hair experiment.)
Exhibits:
A story where I travel to Paris for the DIESEL BLOCK PARTY, and have a lovely encounter with the sweet-voiced JAMIE WOON, enjoy Paris and hang with friends.
Exhibits:
OUNI LIKES
For my 'Ouni Likes' category I managed to feature none other than the notorious TERRY RICHARDSON and Dutch digital entrepreneur NALDEN who helped me finalize a very important story for this blog in 2010 and is officially the proud owner of some  eternal Ouni gratitude.
Two big shots on a different level but I'm very happy to have them featured on my blog.
Exhibits:
ANALOGUE SOUNDS
Laid Back Radio asked me to put a mixtape together and made me wonder why I didn't do this before. I made a little selection with this blog in the back of my mind and with a little help from my friends the mixtape called ANALOGUE SOUNDS came together pretty nice. Cover art was done by my friend EMEKA ALAMS from GOLD COAST TRADING COMPANY and the music was mixed together by another friend of mine, dj NOSEDRIP. Listen to the mix here!!
Exhibit:
3 PLUG POLAROID
Or the story that begun in Paris and ended all the way in a fancy little coast town called Knokke, Belgium.  A story about meeting the friendly fellas from DE LA SOUL but also a story about booty, champagne, Patron and good music.
Exhibit:
CRAWL BEFORE YOU BALL
Probably my best story of 2011. A story about running all over Paris during fashion week chasing for a Kanye West Polaroid. A story about paparazzi, fashion shows, celebrities, exclusive clubs. But also a story about putting your pride aside to ask people for help and realising that help probably comes from somebody you'd least expect…
Exhibit:
VAGABOND IN POWER
 I finished 2011 with a powerful story about a tiny woman with an amazing voice and an even greater message.
THE END
And that my dear friends, is officially the end of my recap for 2011.
Honestly? 2011 wasn't the best year for this blog. I personally think 2010 was better. My best friend and assistant for this blog moved to Berlin for a new job, so I kinda lost a reliable help and confidant, both personal as for this blog. I organised two parties, and one knocked me off my feet because I took a big risk booking such an expensive artist all by myself. I battled with writers block.  I also hoped that more artists came my way in 2011, but hey…
I think 2011 was the year of learning some hard lessons that came along with the blog. You start something for the love it, and along the way  you stumble over things you never expected you'd have to deal with when you came up with the idea. disappointment, failure, loss and some flaky people.
But those difficulties made me be more grateful for all the good things that happened in 2011 with this blog. Living your ideas comes along with a bumpy road, but after 2011, I think I'm ready for all the future bumps in 2012 and probably many years to come.
If you read my blog, you know that I use a black Polaroid for every story where I didn't reach my goal of portraying the artist I wanted.
For 2012, everything is wide open, the possibilities and stories are just a train, car  or plane ride away…
This white Polaroid symbolises exactly that.
A big thank you to everyone who helped me out reaching my goals for this blog in 2011. You know who you are. Thank you, it's much appreciated because god knows I can't do it all by myself.
I'm looking forward to some great stories, going to different places, seeing different faces.
I hope you'll stick around to read some.
Love,
Ouni.