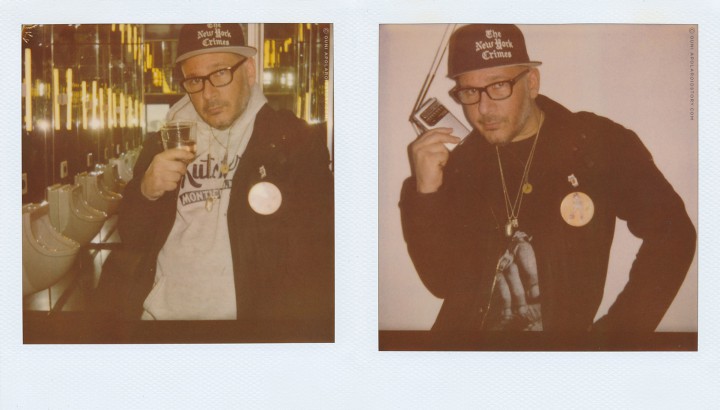 Berlin, 21/01/2012
"Homeboy throw in the towel, Your girl got dicked by Ricky Powell."
Seriously, who has an introduction like thàt from The Beastie Boys to their name?!!
Not many, that's for sure.
Let me be so kind to introduce you to this native New Yorker called RICKY POWELL aka The Rickster. If you are not familiar with this man, let me throw some facts in your direction and soon you'll understand why this man is categorized in the 'Ouni Likes' department of this blog.
Ricky Powell is a New Yorker photographer, specialized in 'environmental portraits'  who is probably mostly famous for his photography of New York folks ( the famous and not so famous) and artists like Basquiat, Andy Warhol and Keith Haring but also for snapping some pretty iconic pictures of meanwhile legendary hip hop artists. He is often referred to as 'the 4th Beastie Boys member' since he spend quite some time with the band during the mid 80's and 90's, took a few iconic band pictures while hanging with them and shot some pretty classic images touring with the Beastie Boys and RUN DMC.
Ricky his pictures were published in  The New Yorker  The New York Times, the New York Post, the Daily News, The Village Voice, Mass Appeal, Time, Wax Poetics, Newsweek, VIBE, The Source, Rolling Stone, Grand Royal and many more. He has multiple collaborations written to his name with brands like Puma, WESC, Pepsi and PONY.
Here is a selection of pictures Ricky took that I found 'pwetty' cool.
Exhibits:
a young Cindy Crawford
Randomly genius, a dog in an LV pimped out car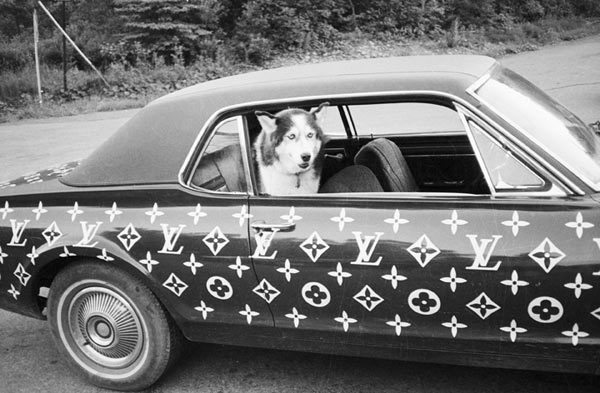 Andy Warhol with a very sharp-looking Ricky Powell.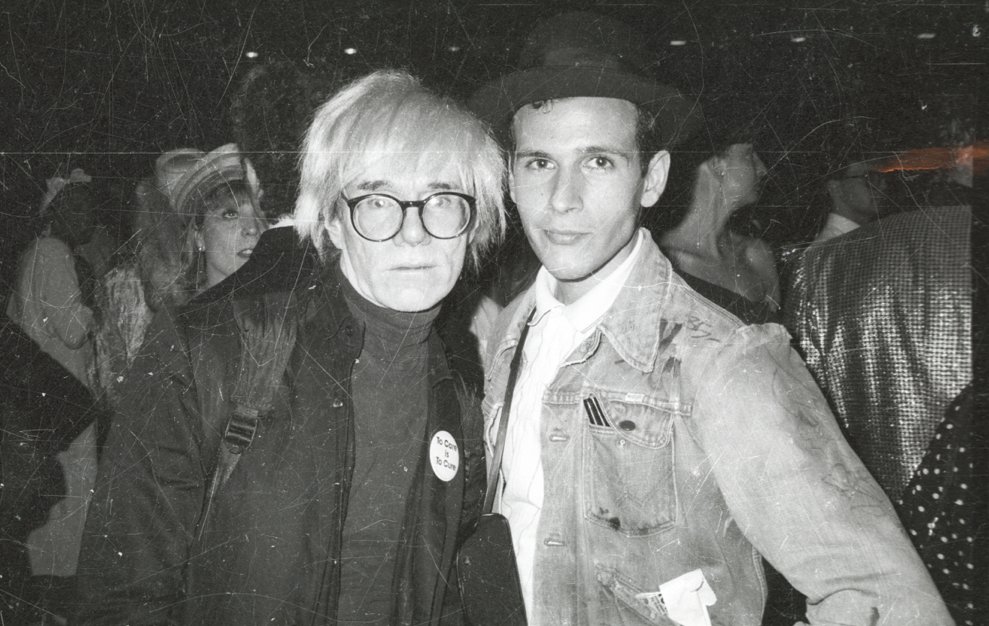 The legendary Eazy E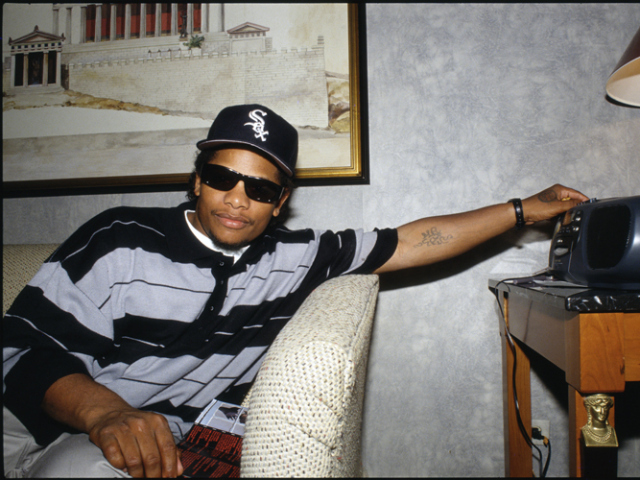 Laurence Fishburn, very 'King Of New York'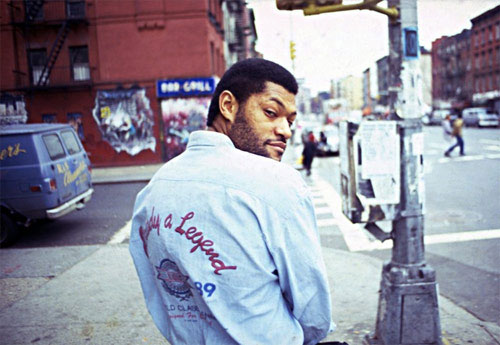 The Beastie Boys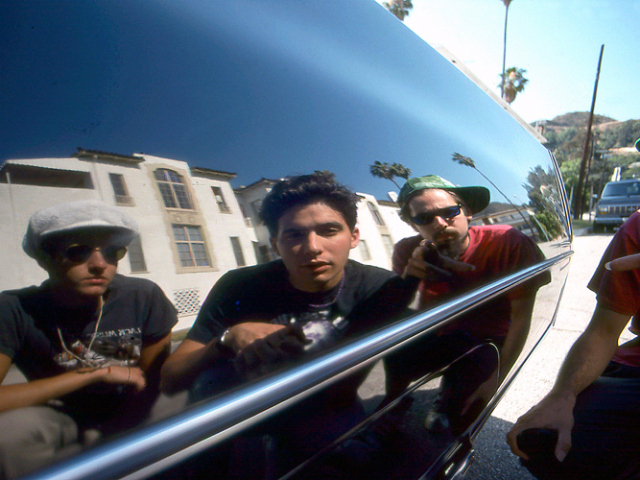 Basquiat & Andy Warhol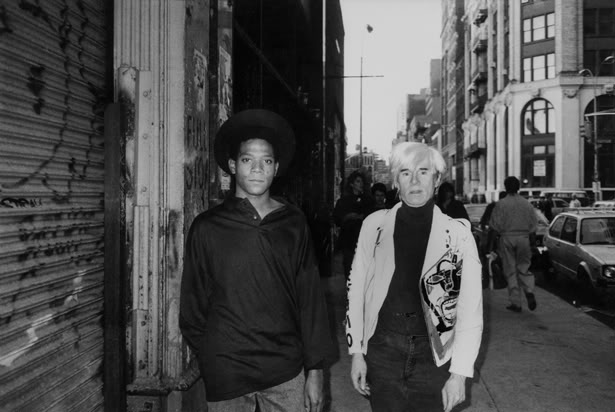 Very dope shot from actress Debi Mazar who you might know from Good Fellas & Entourage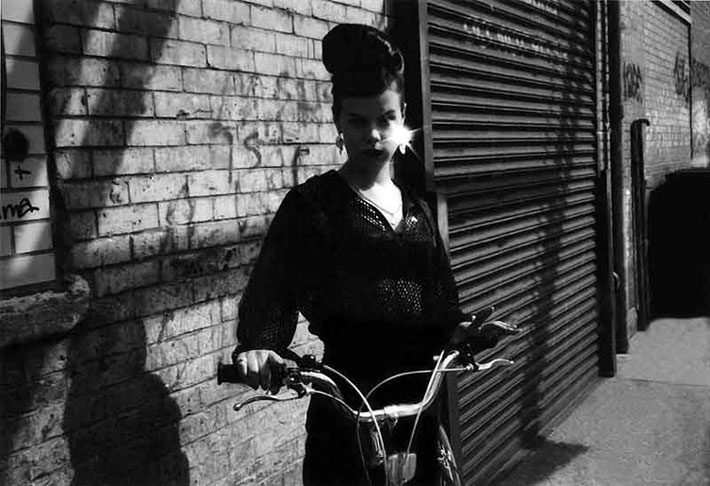 Tourbus picture from the Run DMC & Beastie Boys 'Together Forever' tour ( apparently taken in Brussels!!)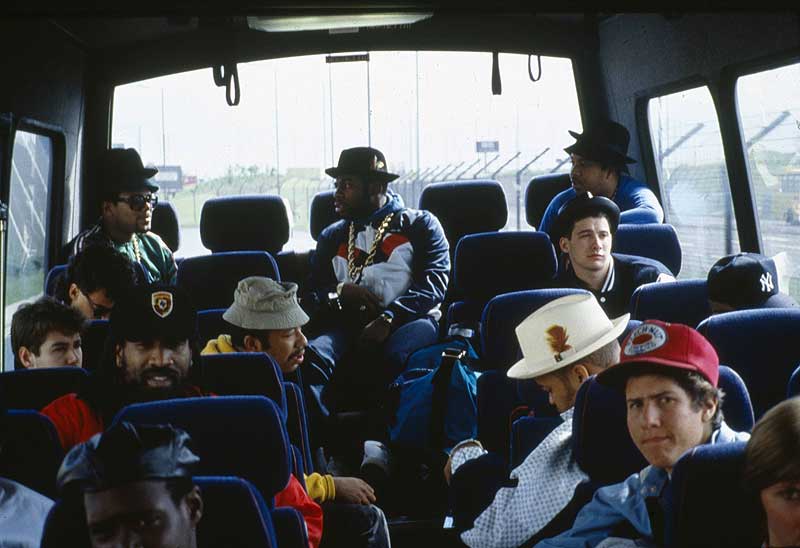 Lisa Bonet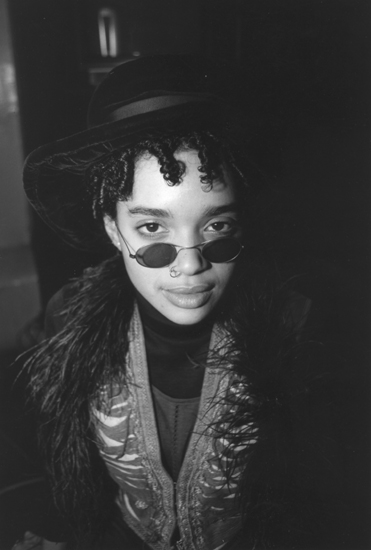 Slick Rick & Run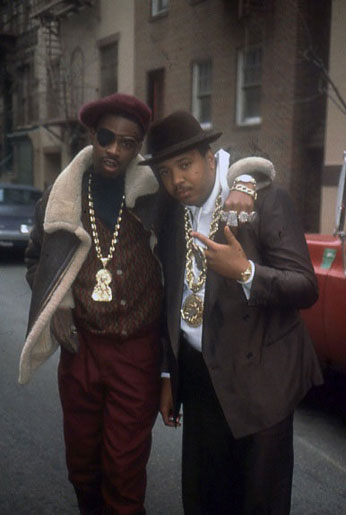 and some more Beastie Boys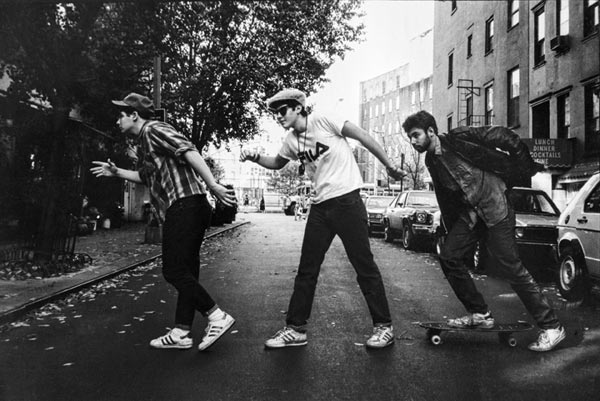 I can keep going for some time with posting Ricky Powell pictures, since these are only a few examples of his work but you probably get the picture by now that the man is the proud owner of a very excessive photo collection, right?
Now, let me explain you how I met Ricky Powell.
I was in Berlin not so long ago to visit a friend and meanwhile combine Berlin Fashion Week while I was there when I received an invitation from sneaker brand PONY if I would be interested in attending a Ricky Powell slide show presentation at the BREAD & BUTTER trade show in honour of celebrating the 40th birthday of the brand and the launch of a brand new sneaker PONY released in collaboration with Ricky Powell.
I wasn't really familiar with Ricky Powell, but since I'm curious in nature I decided to go, and so it happened that me and my friend Jules found ourselves in a very cosy, little conference room where we got properly introduced to THE RICKSTER.
This was probably the most interesting yet hilarious slide show presentation I have ever been to. Ricky Powell is quite an entertaining storyteller and accompanied by a groovy, jazzy playlist, some Heineken and Ricky's juicy New York accent we were guided through some of Ricky's most impressive pictures, some more juicy stories and quite a few interesting oneliners. 🙂
Exhibits:

Every picture came with a personal story and that's probably why I love Ricky Powell, since that is an element that we have in common I guess.
Definitely check out this video from MOROSKY about the PONY presentation.
So what is the result of this RICKY POWELL & PONY collaboration?
"The Vintage Slamdunk in two colourways and 3 T-shirts emblazoned with some of Ricky's most iconic images and an accessory proudly boasting one of Ricky's favourite sayings, 'Do You'."
Exhibit: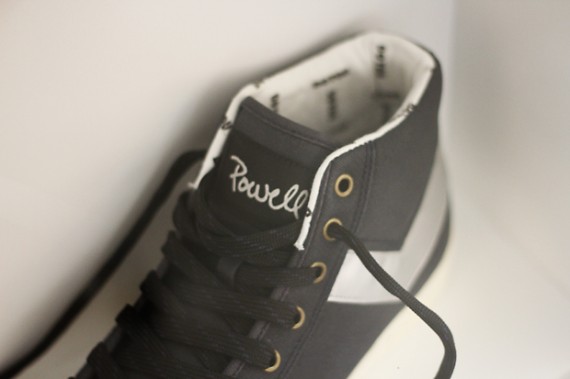 To find out more about the PONY x RICKY POWELL collaboration click here.
I was really impressed about his work and the people he was able to portray over the years, I mean Andy Warhol ànd Keith Haring on the same picture?!! That's not something everybody has lying around.  I wondered how come I didn't learn any sooner about him and his work, but hey, you can't know it àll right?
So slowly the idea came up to maybe feature him in the 'Ouni Likes' category of this blog, and after his presentation I walked up to him, introduced myself and showed him my work and the people I have been able to portray for this blog. He was really receptive to the concept and he told me that he would be honored if I could take his Polaroid picture for my blog.
I left my Polaroid camera at Jules her place so we agreed that we would meet up the next day before he went back to New York.
The next day, after quite a disastrous morning that involved a lost phone, a lost camera, bad cab drivers and mistaking one hotel for another (trust me, you do NOT want to know) me and Jules arrived scandalously late at our appointment with The Rickster.
Since we were so late and Ricky Powell had some other appointments to attend to we eventually ended up at MADE GALLERY, which made me very happy. The minute I walked out of the elevator I realised  MADE is the dream machine behind these more than excellent video series and impressively executed concept;
MOMENTS BY MADE.
Exhibits:
MADE is located on the 9th floor of the 'Haus des Reisens' building in Alexanderplatz and  provides you with a 360 degrees view on Berlin, which makes this a very appealing location for a gallery and a more than excellent location to snap some Polaroid pictures.
Exhibit:
Since there was little time, we immediately went to work. Portraying Ricky was really fun, he's very creative and is not afraid to put himself out there. 🙂
Exhibits:

Me with the Rickster. 🙂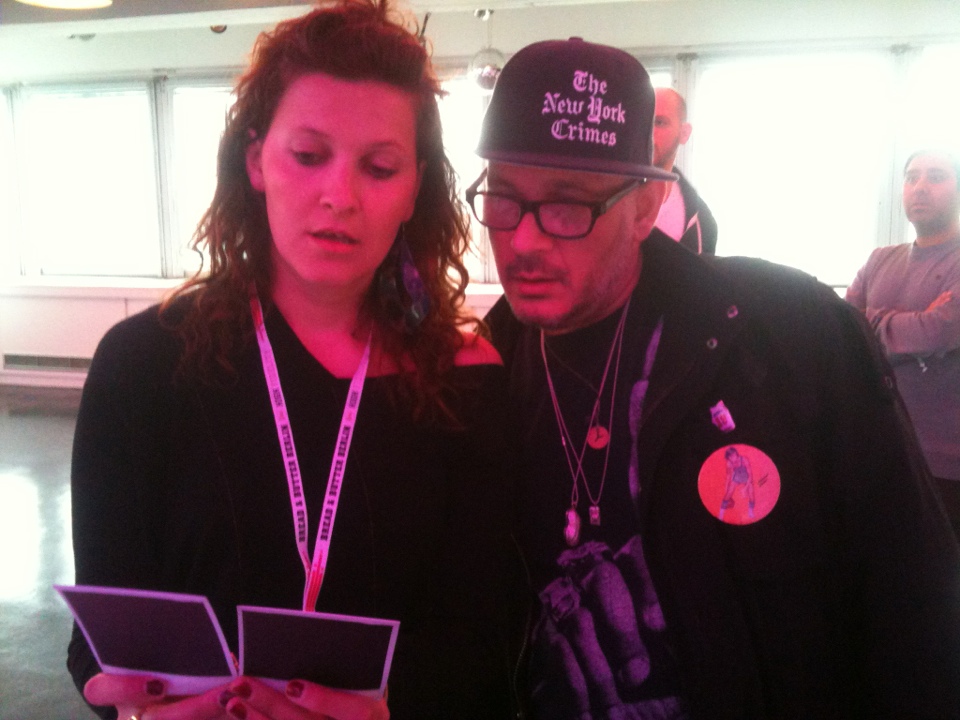 And that was it!
Ricky Powell is a photographer,  a man from the streets, an entertainer, a story-teller, a designer, a curator but above all , a product of New York.
Thank you PONY for inviting me, thank you RICKY POWELL for your time and thank you MADE for having me.
Love,
Ouni