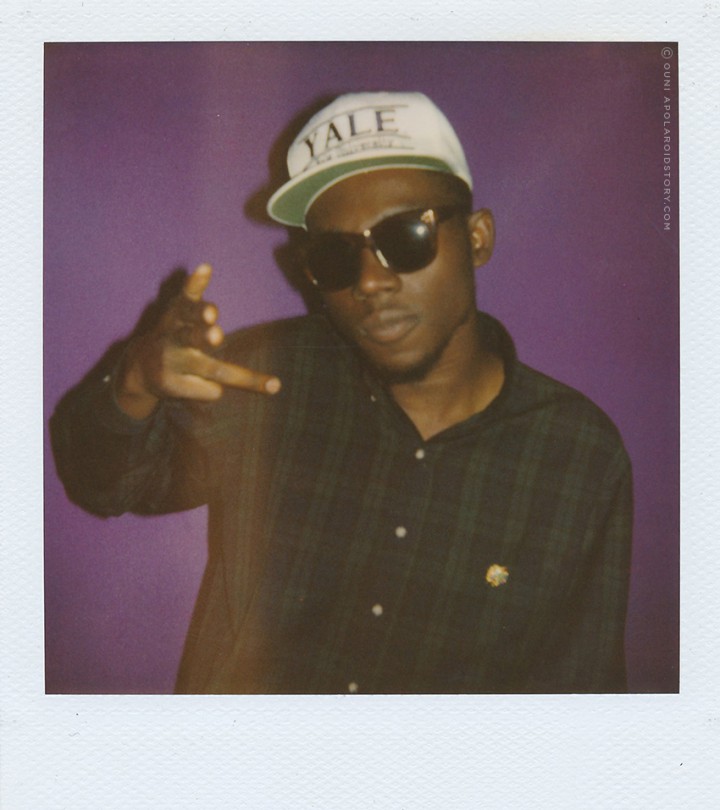 Brussels, 12/05/2010
Hey… you know me.
I don't play out all my cards on the table immediately. 🙂
From time to time, I look into my Polaroid vault, and see if I can dig up something interesting.
I'm releasing this 'Purp Pola' in order to celebrate this pretty good track THEOPHILUS LONDON just released.
If you've been an early A Polaroid Story trooper you know I featured Theophilus London on here for some time now.
I shot this picture when Theophilus London was in Belgium already two years ago, when he was booked to perform at Les Nuits Botanique, a Polaroid partially part of this story.  I shot this while hanging with Theophilus in a studio somewhere in Brussels. Another story I might tell one day. Who knows. 🙂
Styling-wise you'll probably notice a Theo from a different period in time, let's say,  pre- Karl Lagerfeld & sequined wife beaters, then again, less is always more.
Really love the BIG SPENDER track, I've heard it in Paris for the first time live at his show in 'La Machine Du Moulin Rouge' during Paris Fashion Week and have been patiently waiting for the release ever since.
The track, produced by DJ CARNAGE  became even more interesting with the A$AP feature.
Today the track is finally released, you can download it here.
( Premiered by VICE Magazine/Noisey | Spotted at Missinfo )
Stay frosty for 'Lovers Holiday II : Rose Island', out on may 15th.
Theophilus will be touring in Europe pretty soon.
Ouni
ps:
Technically this post could have been picture perfect if I had an A$AP polaroid to combine it with, but hey. Working on that one!