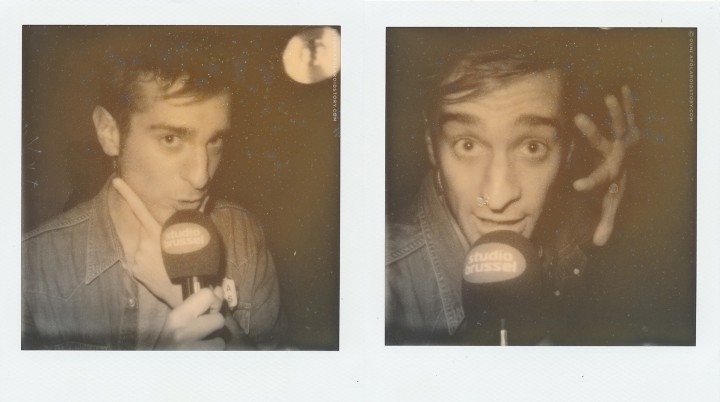 Antwerp, 19/10/12
I was a guest at the launch of a brand new series of the SOUND OF SAM show on Belgium's national radio STUDIO BRUSSEL to talk about my very first A Polaroid Story Expo.
Sound of Sam is quite the interactive show, with live streaming, split screen interactivity, twitter feeds and a live broadcasting on the OP 12 channel.
This is a little visual recap from that night. 😉
So. What's the idea behind SOUND OF SAM?
On friday night, Sam invites a few guests, from dj's, artists and  photographers, to other interesting folks doing cool stuff and I was one of them!
Wherever you are on a friday night, the SOUND OF SAM show is very determined to bring the party into your bedroom, home, car, clubhouse,  and with the help of the SOUND OF SAM app you can join the party 'à la minute' with your web camera  and show everybody how good you are at it. (partying that is) Every  friday  the show is attended by a live audience who have only one  purpose, which is…
JOIN THE F-ing PARTY. 🙂
Exhibit:
My girls and loyal #aps troopers Sabine & Aicha joined me to for the ride! #TeamOuni
Since I was so busy, they found some new people to hang out with, a bunch of (male) professional circus artists to be precise.  Needless to say, they were in perfect company when it came to posing.
Exhibit: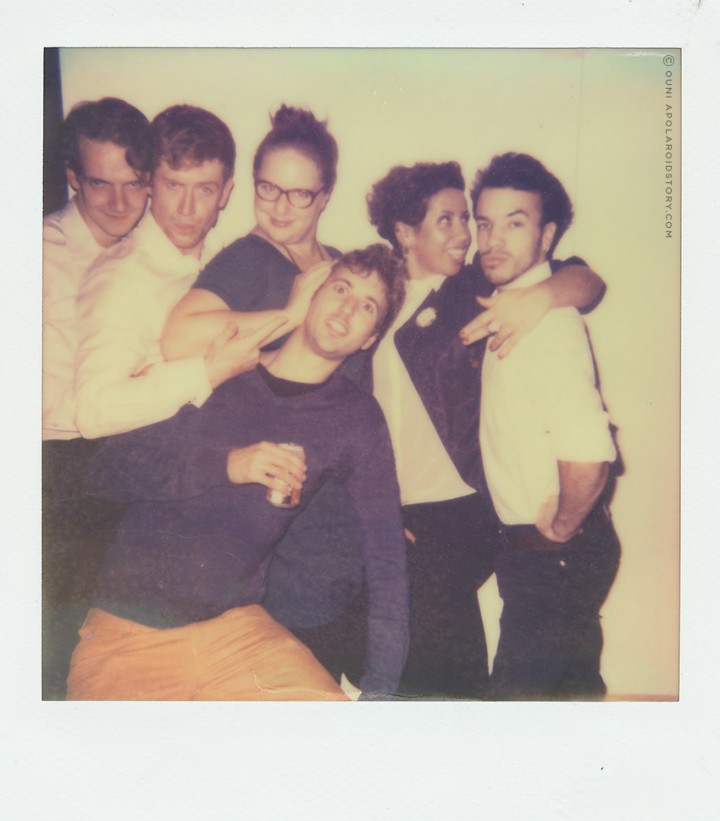 New Kid On The Block and Red Bull Elektropedia 'Breakthrough Artist' nominee DJ FAISAL was behind the decks for the evening.
Sam and I had a little talk about my blog and my first expo….
and then Sam asked me to take some Polaroids from the crowd. I usually keep my film for my artists, but I made an exception for the occasion ànd it was the perfect moment to try some new Impossible Film.
First I had to take a pretty Polaroid picture from my host, the cute (and in Belgium super popular radio host) SAM DE BRUYN
Exhibits:
And then it was time to snap around. This is how it went down.
Exhibits:
Sam & Faisal, keeping it cosy.
Exhibit:
Which resulted in this Polaroid. 🙂
Exhibit: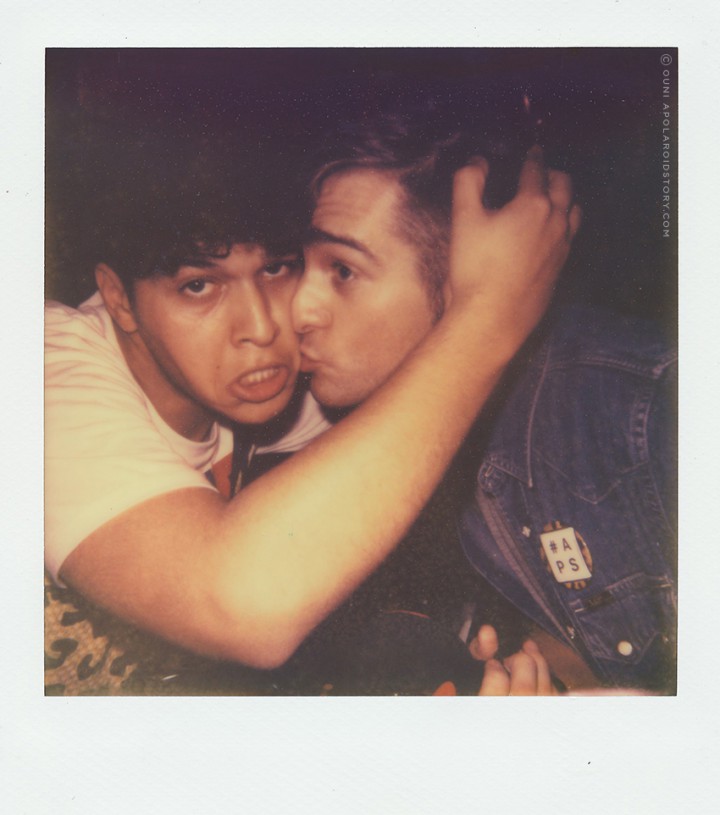 Last but not least, I could make one girl very happy with an APS LIMITED EDITION BOX made by creative duo Uber & Kosher.
This #veryrare box went to those who posed in the most original way and this is the lucky winner. When she found out she could take Pharrell Williams home (in a little white box that is) the girl was ecstatic to say the least 😉
Exhibit:
The youngins from Ego Troopers had the easy task to blow the roof off that night. Kids these days… 😉
Exhibit:
And that was how the show ended. Sam surrounded by a small crowd of crazy kids going wild on the Ego Troopers beats.
Thanks for inviting me Sam! 😉
ps:
Special thanks to LISTEN UP for providing me with that awesome cool black leather COS dress.
Also, if you want to see some video footage of my interview with Sam click here. 😉
Love,
OUNI