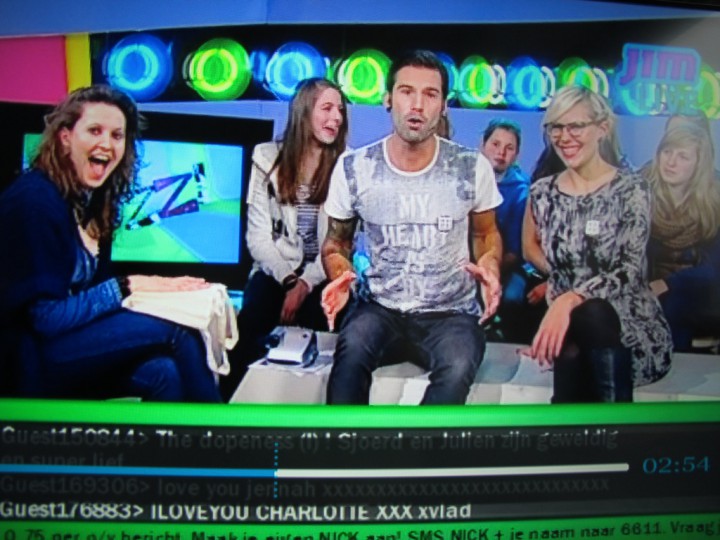 This little blog and myself were invited to be a guest at JIM TV's after-school LIVE show called FUZZ!
Do I look excited? 🙂
I was very flattered when I found an invitation in my mailbox from JIM TV's Fuzz producers that invited me to come over to the JIM TV studios and have a chat about my blog A POLAROID STORY.
I've been doing this blog for 4 years now and in order to grow it's very important to me that I also reach the kids, the teens, the 'youngins.'
JIM TV's FUZZ show, hosted by SEAN and ELINE is the perfect platform to do exactly that.
I don't have any footage of my feature in the show, (maybe for the best – lol ) so I took some amateur screenshots for you all to enjoy.  #grin
Exhibits:
I brought one of the Limited Edition #APS boxeswith me to give away to a lucky viewer of the show. The young Nicolas turned out to be the winner of this awesome box and the kid was so excited he sounded like he was going to faint live over the phone. This explains my face.  So cute!! (The kid, not my face.)
Exhibit:
Anyway, to return the favour of inviting me, I was happy to take a Polaroid picture of hosts SEAN & ELINE, who – I must say –  were very well prepared with their questions, clearly did their reserach and were genuinly interested.
Exhibits:
And this is how the Polaroid turned out!
Exhibit: (picture taken with Impossible film)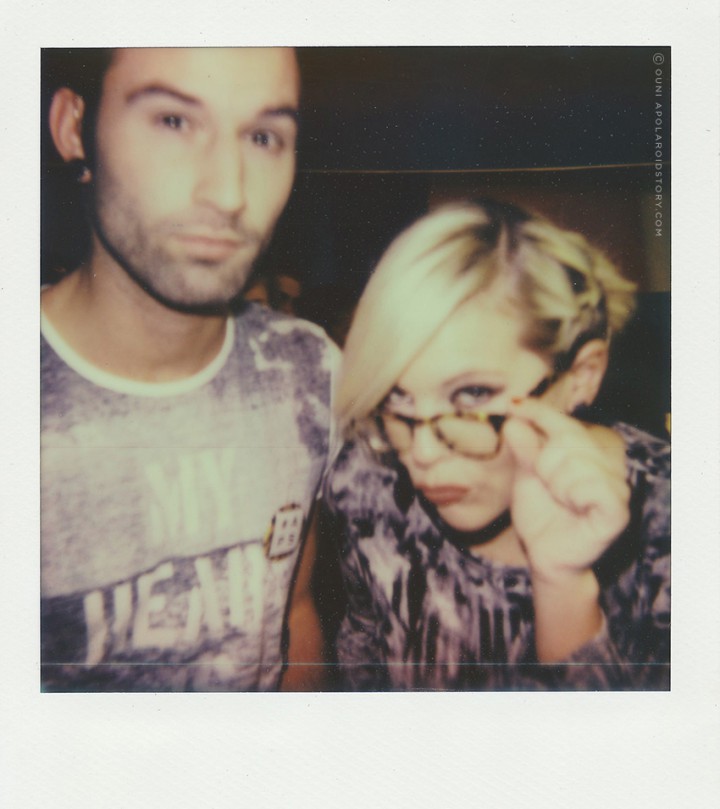 Thanks Sean, Eline & JIM TV for inviting me, much appreciated!!
Love,
OUNI