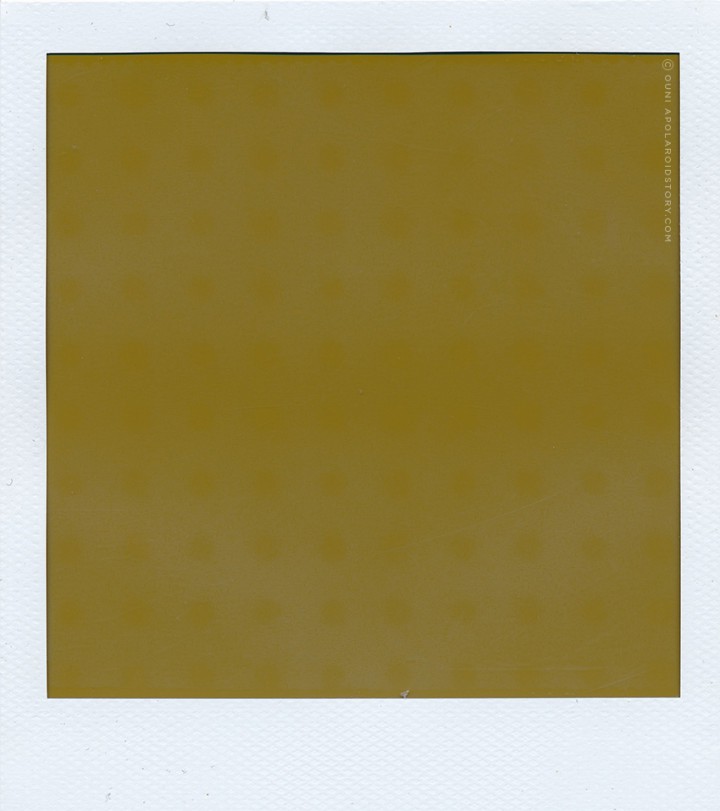 Time to do my A POLAROID STORY 2012 RECAP  before it's too late right?
Ow it's already to damn late?
Oh well… my bad! 🙂
Let's go back in time and see what happened in 2012 for this little blog.
2012 started pretty amazing with the comeback of none other than D'ANGELO. My first attempt in Paradiso Amsterdam, on an extremely cold night in February was in vain, but I came home with a warm feeling, because I witnessed the resurrection of 'R'n'B Jesus' and honestly, NOTHING EVEN MATTERS after that.
Exhibit:
Six months later, I experienced one of the most epic moments since I started A Polaroid Story. Capturing D'Angelo on Polaroid.
It AIN'T THAT EASY to be in the presence of an artist that is heavily protected by management and entourage. Moral of the story? Never give up on your goals. Try, try again, succeed.
Exhibit: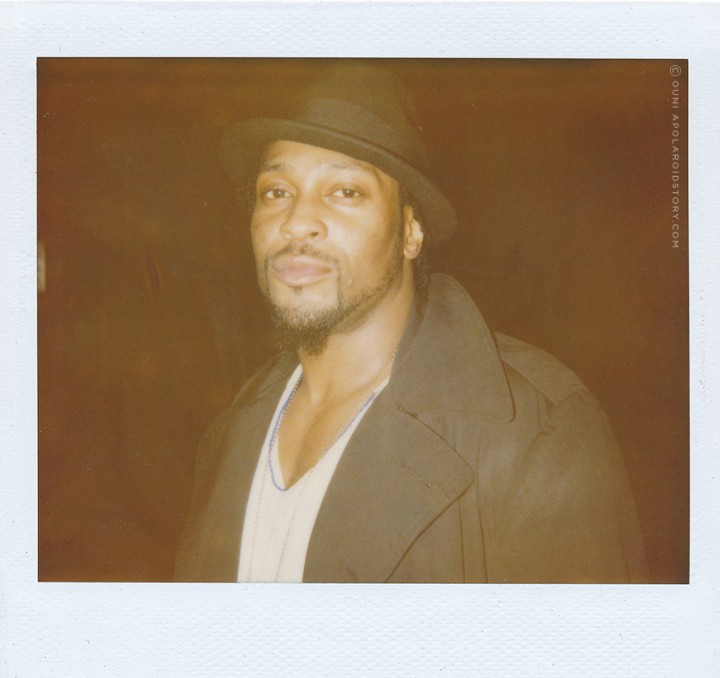 I had the opportunity to have a little one on one with one of the most promising voices from 2012 (according to BBC) the sweet LIANNE LA HAVAS, who leaves NO ROOM FOR DOUBT, that she is here to stay.
Exhibit:
Thanks to sneaker brand PONY, I met a legendary PRODUCT OF NEW YORK, the man, the myth, New York based photographer RICKY POWELL who managed to capture legendary folks  like Slick Rick, Eazy E, Lisa Bonet, Basquiat, Andy Warhol, The Beastie Boys and many, many more on camera.
It's always a trip hanging out with Ricky, that for sure!
Exhibit:
This blog was nominated for the WEEKEND BLOG AWARDS, in the PHOTOGRAPHY category.  I didn't win and ended up second, but it's always nice to get somewhat of recognition for the work and effort you do.
Besides, silver is good for now, I'll catch that gold later. 😉
Exhibit:
(Me with the homie/bestie  Sabine Peeters, who was also nominated for her beauty blog!)
Doing this blog for a while now, I can count the help of big labels on one hand. Well, one finger to be exact. Thanks to SONY Belgium, (one of the only big labels who actually gét what this blog is all about) I had the opportunity to meet this ODD CHILD,none other than producer, musician and singer LABRINTH. A super talented young fella, with a bright future in front of him, producing for the likes of USHER, BUSTA RHYMES & EMELI SANDE and many more to come…
Exhibit:
My quest to capture KANYE WEST officially turned into a saga when I  failed  to snap the man on Polaroid -again- during his Belgium stop for the WATCH THE THRONE tour.
Exhibit:
Yeezy told the world " you need to CRAWL BEFORE YOU BALL " a statement that I had to endure for two times when it comes to snapping Kanye West on Polaroid.  Meanwhile, while I was crawling, Kanye was having a ball at a local Belgium laser game facility. LOL.
Exhibit:
Another promising sound of 2012 according to the BBC  just released his much-anticipated debut album and all I can say is LONG.LIVE.A$AP!!
Exhibit:
It took a little hustle, endurance and focus to eventually snap that pretty mothafucker on Polaroid, but what a story! One of the best compliments of the year I received  from Rocky's manager Geno:
"I have been looking at your blog and reading through it last night and I really liked it. I think it is interesting what you do, and I can imagine fans really like it. It's….little, and we appreciate the little things."
I finished the LITTLE THING, BIG SHOT story with this epic shot. #grin
Exhibit:
Summer came and I found myself at the extremely muddy DOUR festival for this TWICE INNA LIFETIME story where I ended up backstage snapping the legendary BLACK STAR on Polaroid and thanks to my homie Richard from AOOA.TV I was able to document my exhibits on video for once…
Exhibit:
Thanks to JUKE I had the opportunity to meet one of my teenage heroes, none other than the sweet NELLY FURTADO during an exclusive listening session in Berlin. Of course, nothing comes on a silver platter, so it turned out to be a little hustle to have A QUICKIE WITH NELLY, but no pain, no gain right?
Exhibit:
An opportunity of a lifetime, a dream come true, that's what I felt when I heard that I was invited to go the MTV EMA's. It turned out to be a whole different story. AND THE WINNER IS, is definitely one of my best stories of the year especially since it stirred a lot of support and reaction from my loyal readers and supporters.
Exhibit:
I was super happy when I ended up snapping one of 2012's biggest rising stars on Polaroid, none other than the amazing JESSIE WARE got featured in this JESSIE GO LUCKY story.
Exhibit: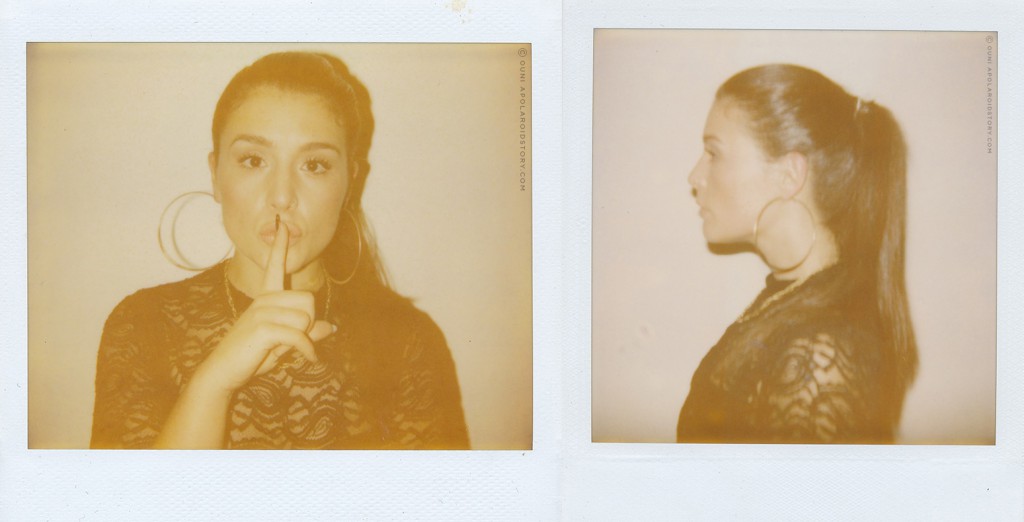 I met up with the legendary Questlove again and wrote a little QUESTMAS CAROL for your entertainment only. Want to know what my mug is doing in the paper? Read the story. All I can say is alcohol is the devil.Exhibit:
The biggest moment in 2012 for this blog, was without a doubt my very first A POLAROID STORY EXPO.
Exhibit:
I never expected for the expo to be such a success. The APS expo had an enormous amount of press and I finished the expo with an amazing finissage party in Club 69.
Exhibit:
(for more APS FINISSAGE pictures click here )
Of course, with all roads to evolution and wanting for things to grow come some valuable hard lessons. I learned a big lesson putting my first exposition together, one I will take with me in 2013 and tell you all about pretty soon…
This was 2012 folks.
Another year filled with stories, some sad, some painful, some un-be-fucking-lievable but all epic nonetheless.
What's in store for 2013 you ask?
I guess the story continues… bigger, better….Step by step.
I would love to do the expo in Paris, London and Berlin. But after my first exposition, I think I will be very lucky If I end up doing it in at least òne of those for mentioned countries. I also would love a total visual and graphic update/look for this blog. But I also know I lack the financial resources for it. So I guess 2013 will be the year of looking for sponsors and patrons. But I will tell you all about it when the time is right. I promise. 😉
For now, I would like to finish with thanking some people who supported or helped this blog in one way or another in 2012.
Kevin Devos – Maud – Sophie Engelen – Richard AOOA.TV – Jules – Marie France – Nosedrip & Koen Galle – A&Gallery – Uber & Kosher – Thomas Gerits – Aicha Candeesha – Dour Festival – Les Ardentes Festival – Bart & John & Club 69 – Mo Manager – Nathan Ambach – Sony Belgium (Sabine I see you!!) – OMO & Haunted VIP for spinning at my finissage party – Emeka Alams
If I forgot somebody. My apologies. Next one is on me? 😉
Last but not least, I would love to thank YOU.
Thanks for reading my stories in my 2012, I really do appreciate your time!
Don't forget to keep on spreading the word about this blog, share, like, retweet the stories, because things can only grow bigger if we join forces, there's a reason why I call you troopers…!
Stick around in 2013…
Love,
OUNI