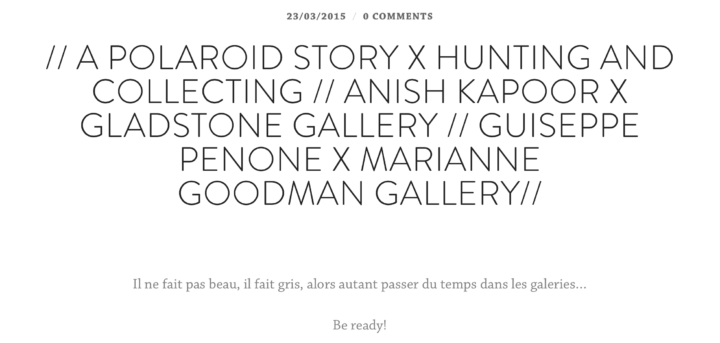 Warning: Trying to access array offset on value of type null in /customers/9/d/f/apolaroidstory.com/httpd.www/wp-content/themes/inkthemetrust/single.php on line 47
Shoutout to Be Arty Be Chic for featuring my second expo A POLAROID STORY x HUNTING AND COLLECTING. The vernissage was definitely a success. The expo is still running till 14 March, so Belgian troopers, be sure to go and take a look!
Read the whole feature online.
Love,
OUNI