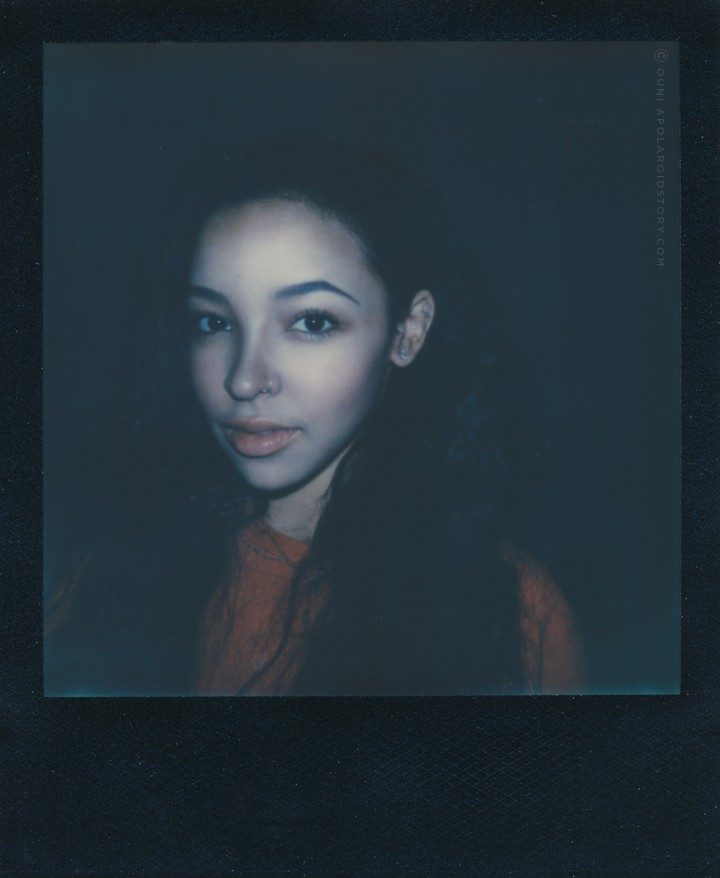 At long last. A woman.
Very happy to feature none other than Tinashe Jorgenson Kachingwe currently better known as TINASHE on this little blog of mine.
For some of you, Tinashe might have popped up on your timelines somewhere late 2013 when her 'Black Waters' mixtape was released but most of you probably first heard about this – Kentucky born , but raised in Los Angeles – girl when she came out with her debut single turned into smash club anthem '2 On' with Schoolboy Q in 2014.  If you think Tinashe came out of nowhere, think again. This girl has been building her journey towards becoming a professional artist in the entertainment industry from the baby crib up. Supported by her parents and a very musical dad, Tinashe has been a star in the making since the day she was born.
Don't believe me, just watch this video.
Obviously a child of the YouTube generation, Tinashe quickly found out that with the internet as her best friend, you could create your very own audience and community, sharing whatever talent you would like to showcase.  This girl has been creating music and putting out both her music as video content the minute she could work a camera and type on a computer, creating her art from a small bedroom in Los Angeles. Besides her organic need to sing, Tinashe rolled into acting pretty fast, starring with a very present role in her first feature film 'Cora Unashamed' at the age of five.
She also starred in The Polar Express next to Tom Hanks ànd was featured a couple of episodes in Two and a Half Men. Mostly based on this cute video document Tinashe made when she was in her early teens,  I definitely see her in SNL at some point.
Tinashe joined a girl group called The Stunners at age 14, an opportunity that gave her very early industry experience, like dealing with labels, making professional music videos, recording in legit studios and even plenty of performance experience as an opening act for Justin Bieber's 'My World Tour'.
After the girl group split in 2011, Tinashe quickly moved on to going solo and released her first solo mixtape called 'In Case We Die', which contained the single 'Chainless' and video as a first introduction. Let's say she left the girl from the girl group behind and went straight into r'n'b sphinx mode.
Tinashe has been dancing since the age of four, and let's say all those years of training paid off. She also directs all her own videos, which shows she likes to be in control of her artistry and gives her a way to experiment with her ideas in terms of looks, styling and performance personalities. Her 'Boss' video might be a good example of that.
I'm excited that Tinashe is bringing back the r'n'b genre, implementing core elements like the storytelling and emotionality of the genre,  but always combined with a strong female sensuality  and ditto powerful choreographies like Janet Jackson and Aaliyah were known for doing.  I like how she is exploring and playing with a more current and even darker sound on a productional level, but melodically and vocally sticking to sounds and timbres that remind me of those old rnb tracks from the nineties.
Her second mixtape 'Reverie' gained an equal positive industry buzz, but it was her third mixtape 'Black Water' that made her stand out officially and gave her a legit underground buzz in the blogosphere. For her third mixtape, Tinashe managed to work with producers like Ryan Hemsworth, Dev Hynes  and Boi-1da and collabed on a super sexy track called 'Vulnerable' featuring Travis Scott who'm she didn't even met at the time.
Another one of my favorites of 'Black Water' is definitely this track 'Stunt'.
After the release of her third mixtape, Tinashe went straight back into the studio and started to work on that moment in her life she has been building on for so long. Again, she went for good choices production wise, teaming up with Dj Mustard, Ryan Hemsworth, Dev Hynes, Stuart Matthewman (Sade), Clams Casino, , Mike Will Made It and Boi-1da,  just to name a few. After recording in Los Angelos, Atlanta, London, New York and Toronto, her debut album called 'Aquarius' was born.
Personal highlights from Aquarius for me is the Dev Hynes produced track called 'Bet' and 'Cold Sweat'.
I went through a bùnch of Tinashe content online for my research and doing so, I quickly realised Tinashe really knew where she was heading towards very early on in her life and she has been working for this for a very, long, time. She had her own visions and opinions on sound, visuals, collaborations, dance and the content that comes with that. When she left the girl band, she got herself some audio equipment, some microphones and a few cameras and learned how to make music herself via Youtube. Never not focused hu? Nobody or nothing was going to stop her. She approached everything that happened in her journey like it was ment to be and she moved on, focused,  from experience to experience with nothing but her family to fall back on.  I'm guessing that when she finally arrived at that point where she signed a record deal, nobody at the label had to tell Tinashe what to do or how to do it. By that time Tinashe was so prepared as a young emerging artist, carrying such a strong work experience resume, she most likely told the label which direction she wanted to take and how she plans to get there.
Keeping in mind that she is the owner of a black belt in Taekwondo, plays the piano ànd speaks fluently Shona (the official language in Zimbabwe, where her father is originally from) everything about this girls screams that she is in it, to win it.
'2 On' debuted and the song quickly took over the world charts and clubs, sold over a million (!!) copies and shined a huge spotlight on Tinashe, ready to take over the world.
Tinashe is currently working on her sophomore album with another stack of high-profile producers, will embark on a summer tour with Nicki Minaj, signed a huge fashion campaign with Ralph Lauren Jeans coming out in September and had subtle co-signs and shout outs from both Drake and Kanye West.
Like I said, in it to win it…
Now. This is the story behind the Polaroid.
What do you do when both D'Angelo and Tinashe are in your country to perform on the same day? You make some harsh decisions. I've been blessed to see D'Angelo perform already 4 times in my life and I was lucky enough to already capture the man live on Polaroid. For some reason, portraying women on Polaroid for this blog is a bit more challenging. Most of the women I would love to capture are mostly super stars who play in big venues and are inaccessible (hello Nicki, wassup Beyonce) other female artists don't tour that often or don't really allow interviews or crazy profiles with Polaroid cameras into their backstage room in Belgium. So I made the decision to capture this rising star and try and meet her for A Polaroid Story before she turns out to be the mega star I suspect her to become.
This was a straight label type of deal. A good legit relationship with somebody working at a label who understands and respects what I do is essential to getting the best content. However, my best connection at Sony Belgium who totally understood APS  is unfortunately no longer working there, and with that profile gone, I go back to zero.  You file an interview request, hope that they will pitch APS in the right way and pray that the artist management will clear your request. And so it happend, miraculously that my request got approved and I found my way to Antwerp to meet Tinashe a few weeks back.
You can watch the highlights of my interview with Tinashe and her performance in the following additional video document.
Exhibit: (Please watch in HD)
Truth be told? It was a challenge making this video document into something more than just a plain very orchestrated and time framed interview. Besides the interview, I was really aiming to showcase her performance, so I was very happy that I had permission to document some segments from her stage performance, knowing she is a very good dancer and really puts an effort into giving a complete show. I'm not going to lie when I say I was slightly frustrated about the lack of flexibility from the label, especially interrupting me in my work process and asking me to stop taking pictures ( 3 to be exact )  in the middle of that process. It instantly takes the vibe with the artist away and creates a rushed, obligated, gimmicky connection instead of a genuine one. Considering the many work hours from different passionate people who work on APolaroidStory.Com and the intention of at least trying to create a document that is visually apart from the mainstream Q&A,  it's  surprising that labels expect to have platforms create strong content about their artists and barely give you the space you need to do so in proper way. Then again, it's a perfect example for the folks who might have the perception that making A Polaroid Story should be easy by now. You see? The struggle is real. So if you ask me what my impression was of Tinashe, I can only state the undeniable; a grounded girl,  polite, friendly and very professional. I didn't get the chance to really dig deeper or even shake her hands after caus we basically got kicked out the room by the label the minute my last Polaroid jumped out my camera. #thankyouverymuch
Anyway, besides all that, I really loved her performance, although I do think that the stage in the Trix venue in Antwerp she was performing at was not the best for a show like hers. Although she was singing live on tape, her voice was always there. Janet Jackson is one of her biggest inspirations, something you'll notice in the dancing sequences of her live performances, which is a pleasure to look at.  Tinashe teamed up with Beyonce's choreographer, something you can already witness in the All Hands On Deck video which only raises the anticipation for both video and stage performances in the future.
This girl has a lot going for her. No doubt in my mind that she will become a strong female artist next to household names like Ciara & Beyonce and yes even Aaliyah in some way, taking the r'n'b genre next level for the next years to come but always making it sound quintessentially Tinashe.
I leave you with a visual photo slide of my time with Tinashe shot by Daniil Lavrovski.
Exhibit:
 

 
Love,
OUNI
Special thanks to MH VQ for her contributions on the 'blood, sweat and tears' productional part behind this story and S/O to Mathieu Savenay for the sound consultancy.