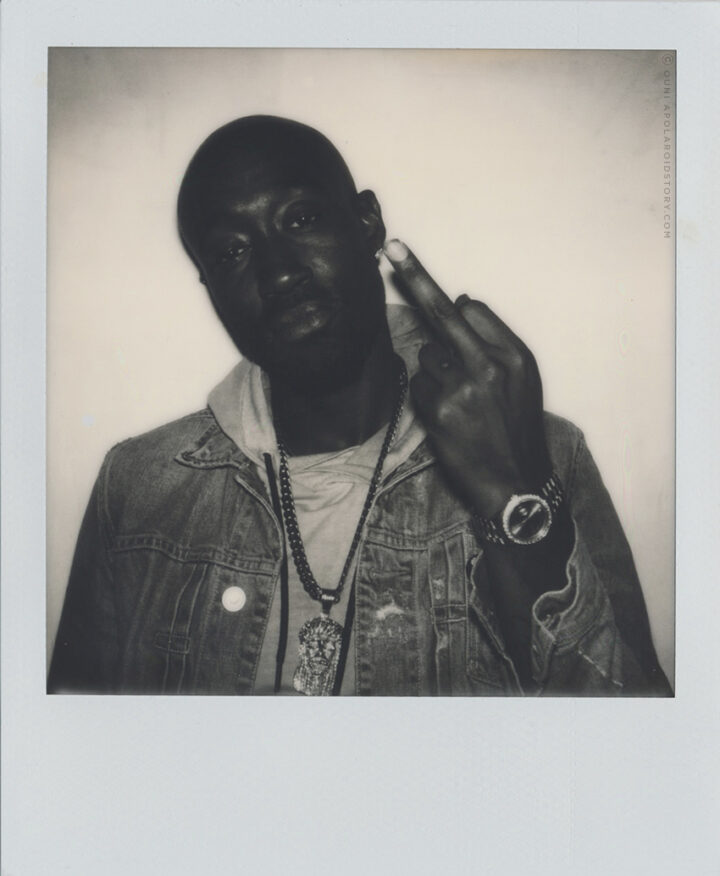 Introducing Fredrick Tipton, aka Gangsta Gibbs but better known as FREDDIE GIBBS.
If you are not familiar with your favorite rappers' favorite rapper hailing from Gary, Indiana, I kindly suggest you catch up on Gibb's debut effort ESGN, his Pronto EP, the excellently Madlib collab produced Piñata or his most soulful release to date Shadow Of A Doubt. 
Freddie Gibbs is an independent (gangsta) rap artist who developed a style completely his own, finessing his signature style with grimy storytelling, rapping about the topics Freddie knows best: crack, dealing crack, the gangster life affiliated with dealing crack, cooking crack, his rough upbringing around crack in one of the poorest cities of the USA and his struggles and rise in the music industry which took him almost 10 years and counting.  Ain't that some crack.
After being dropped by his first label, Interscope and a fall out with Young Jeezy's label not much later, Freddie was determined to no longer be imprisoned by a label structure and started putting in the work by promoting himself as an independent artist. With no start-up money and completely responsible for his own artistry; from music sales to merch sales to putting out videos, Freddy is doing it all by himself supported by his trusted manager Lambo.
Freddie Gibbs might not appear on your mainstream rap radar but Freddie deserves his spot as a legit storyteller and his lyricism puts him right next to artists like J Cole, Kendrick Lamar and Black Thought, only to mention a few. His signature style, versatility and technical flow have been recognised by both music critics as Freddie's rap peers in the industry.
Add some stand out collaborations on tracks with artists like JMSN, Tory Lanez, ZedsDead, A$AP Ferg,BJ The Chicago Kid, Kaytranada and Flume (to mention a few) and you may understand why the versatility and the work ethic of this real-life gangster turned rapper should not to be underestimated nor ignored for that matter.
Freddie build a million dollar business with his music and sold out shows in both Europe and The United States and prides on his relationship with his fans that is way closer and approachable than you've seen from your own favorite artist. The difference might be that Freddie Gibbs  truly understands that his power to success comes from the people, a very important detail many artists seem to forget along the way.
This is the story behind the Polaroid.
I briefly met Freddie last summer at Les Ardentes Festival, Belgium. I didn't have the time to prepare a proper interview at the time, so I stuck to the Polaroids and suggested we catch up on a written or skype interview to illustrate the story later. Freddy was extremely shy (and/or high) when I officially met him in the hallways of Les Ardentes Festival. I'm usually the shy one, because I still suck a bit at first encounters, but I was really surprised to see how shy he was in front of me or my camera. Either he thought I was completely weird, òr he was weirded out because of the weed, but most rappers can hold their ganja way better than I can so, whatever caused his shyness, it was definitely charming to see Gangsta Gibbs showing some vulnerability, sensimilla enhanced or not.
The following APS video document shows a little glimps of my moments spent with Freddie Gibbs.
Exhibit:
This feature took a while to get released, (it is what it is) so when I finally was ready to release it, I hit up Freddie via his Instagram a few months ago (Yes I occassionaly slide in some of your favorite rappers DM's but in the most boring way ever, trust.) and he was really down for an additional interview and asked me to hit up his manager Lambo for follow-up. Unfortunately I didn't manage to reach Lambo so after a while I gave up and decided to release the feature without the Q&A.
Meanwhile, news spread that Freddie Gibbs is currently out on bail for an alleged rape charge filed in Austria 2015, after spending a month in jail in France in the midst of his current European tour. Both Freddie and his team strongly deny all claims. Freddie appealed on his Austria extradition and stated that he has no intention of running away from justice and will fight any accusation with everything he has.
APS is not a gossip platform, so I hope Freddie to be innocent untill proven….
I truly hope the man is innocent, because I'm a bit tired of hearing rape and/or abuse stories affiliated to the genre I love so much. All I can say is that Freddie was both very friendly and polite in my brief encounter with him, and trust me, that is not always a given in my field of work. However, the truth always reveals itself in time, so I suggest we withhold any judgement till the truth surfaces, facts are given and evidence shown.
I leave you with some traditional APS exhibits, shot by Daniil Lavrovski
Thank you for reading,
Love,
OUNI.