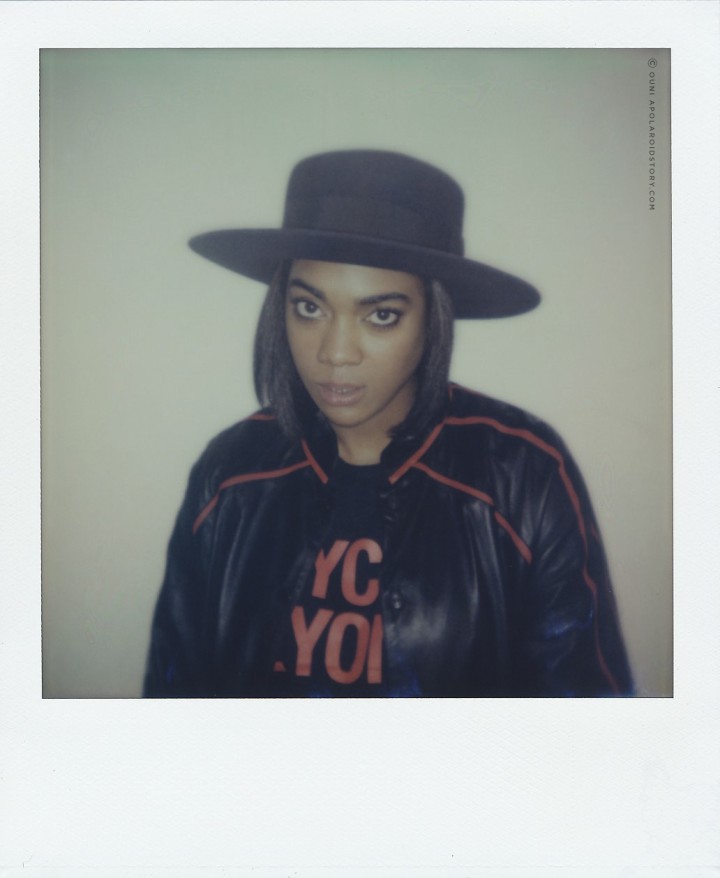 Meet Ingrid Burley, aka INGRID, born and raised in Houston, Texas, better known as H Tine. ( coming, coming, diiine)
Not familiar with INGRID? Let me introduce her real quick.
Ever imagined how it must be to grow up next to Beyonce and wìth Destiny's Child? Imagine no more, for Ingrid did exactly that. Being the daughter of one of Tina Knowles best friends, Ingrid basically grew up  watching an epic part in music history unfold. She was blessed enough to witness greatness from the bottom up, saw what it takes to become a true artist and started her own path in music in the process. After some experience as being part of a group, and living in Brooklyn, New York to work on her craft and develop herself as a songwriter, none other than Beyonce offered to sign INGRID to her Parkwood Entertainment company and is currently managing Ingrid herself. Can you imagine being managed by Beyonce? Honestly, it would give me panic attacks 24/7. Ingrid might have been living a life out of the spotlight, but she paved herself a road of her own over the years, patiently waiting for her time to come.
With years of experience, grinding her way through the music industry and with Beyonce Knowles behind her, Ingrid released her much-anticipated debut EP 'Trill Feels' past June while simultaneously releasing her first single FLEX with Sevyn Streeter on the feature part. Soon after that, she hopped on the currently running Beyonce Formation World Tour where she is opening for Beyonce with Chloe x Halle, the infamous songbirds Queen B found on YouTube and who are also signees to Bey's Parkwood label. Although Ingrid might have been living a life out of the spotlight until recently, she sure deserved her stripes as a songwriter, since she is a credited  co-writer on Bey's 'Love Drought' song from the much gossiped about 'Lemonade' album. You can watch Ingrid spill all the beans how that track came together here . Turns out the track was not about Jay Z as many elevator peeping folks might suspect but more so about Ingrid's frustration with Bey's Parkwood label at the time. For one, it definitely showes that being on the Parkwood label is not a guaranteed ticket to the gates of success, since Ingrid clearly had to prove herself just like any other, regardless of being so close to Beyonce. Talking about how words can mean so many different things and isn't that what makes a good song? A song with storytelling so vivid that it resonates for different people in different ways?  Well,  Ingrid sure showed that she can write that quality to her name.
I had the opportunity to sit down with INGRID and talk music. In the following video document you can watch us talk 'Trill Feels' (track by track), Ingrid's current and past influences, the blessing, the curse and the pressure of having Beyonce as a manager and what it is like to grow up with Destiny's Child.
I truly hope you enjoy this grown ass conversation with this grown ass woman.
Exhibit:
I leave you with the Polaroids we took together that day.
Thanks for reading.
Love,
Ouni
Special thanks to Daniil Lavrovski, Melis Bilmez, Andres Willaert & Sony Music Belgium for their contributions to this story.