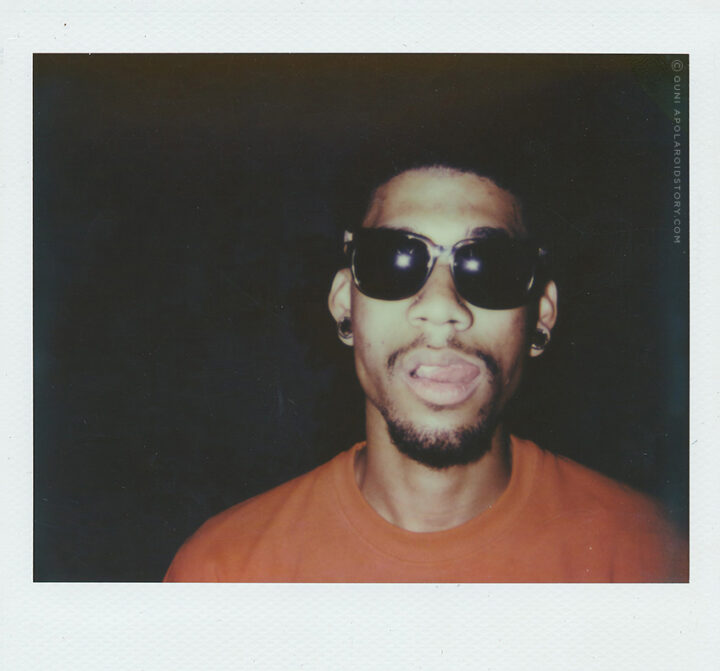 Happy to re-introduce: Gerard Damien Long originally from Pasadena California, mostly known as 'Hodgy Beats', but currently going under the moniker of 'Hodgy'. You might know this fella from his work as a member of the Los Angeles based Odd Future hiphop collective or maybe you know Hodgy from his work under MellowHype.
Let's go straight to the story behind this Polaroid.
I bumped into Hodgy at the Werchter Festival artist village in the summer of 2013. I found myself in that artist village because I had the honor of interviewing none other than Kendrick Lamar. I was just starting out with my APS video interviews (you can re-watch my most viewed and probably most nervous and awkward video interview here.) and I can proudly say that I popped my video interview cherry with none other than K-Dot.
The entire Odd Future gang was also booked at the festival and let's say that they were very OF-ish in terms of their presence in that village. At a certain moment I was sitting on a chair just hanging around and Hodgy took a seat right across me. Our eyes crossed, he looked at me and said: "I know you from somewhere, you seem familiar." I then replied that we actually met during his very first European tour with Odd Future and that I was present at his very first show with OF in Amsterdam. You can catch up on that story here btw.  I saw his brain putting one and two together until he said: "Oh shit, we did meet!! I'm so sorry!!" while he reached out to shake my hand. That's actually the moment that I knew that Hodgy was a really nice guy. True, he was a bit all over the place at the village, throwing food in the air and what not but still real enough to recognize that we did meet at some point. Trust me, that's not always a given with artists.
I always had a thing for Hodgy. Mostly because he was the one that réally impressed me that time in Amsterdam. I remembered Hodgy had the most consistent stage presence during that Odd Future passage in Amsterdam. I don't mind a bit of a punk attitude but I'm not a fan of rap artists who are non stop yelling and screaming their lyrics on stage and the actual song they are trying to perform is barely recognisable, all in the name of being 'punk'. Hodgy really stood out for me during hat performance, spitting a capella lyrics with a strong focus and an energy comparable to an AK47. Hard. Straightforward. Lethal. And… I could actually understand the words that came out of his mouth. Call me old-fashioned but I love to hear what rappers actually have to say.
So later that night I was hanging out a bit with Belgian singer Stephanie Callebaut from SX when we stumbled over Hodgy again. I then decided to ask for some new Polaroids.
Exhibits: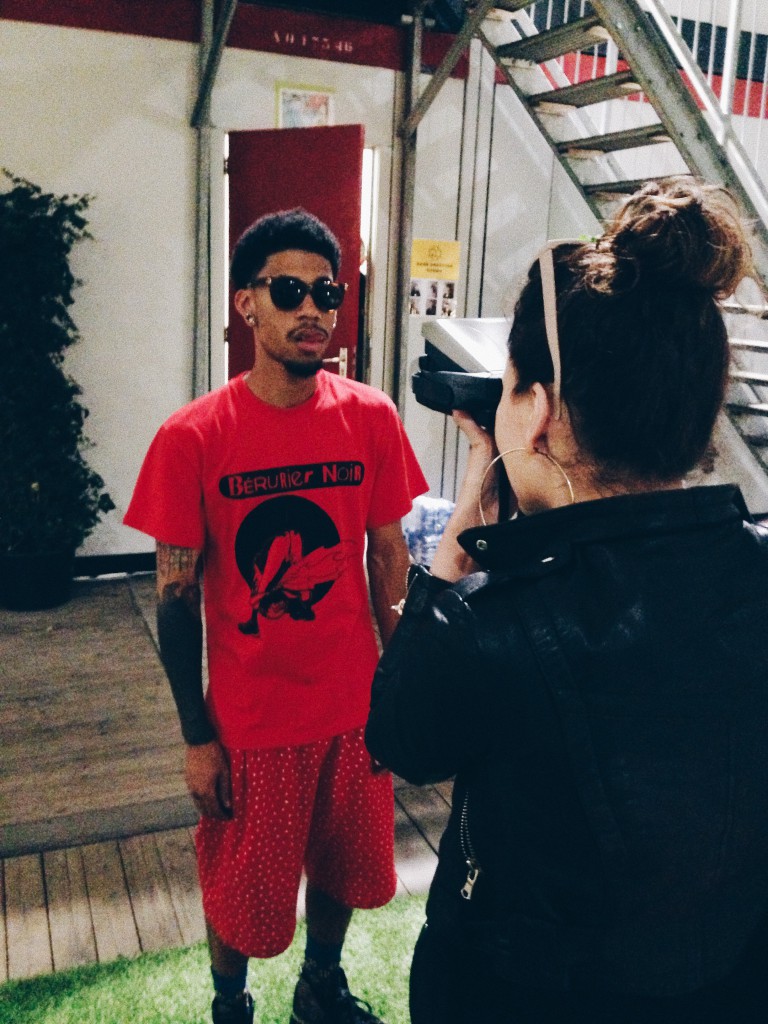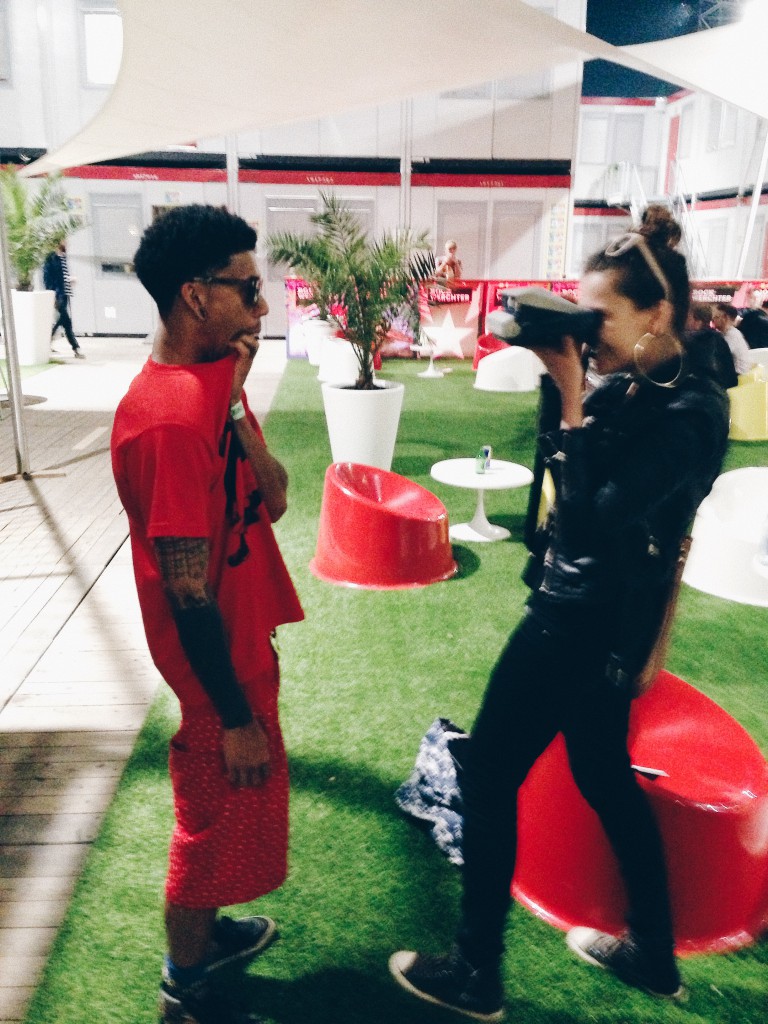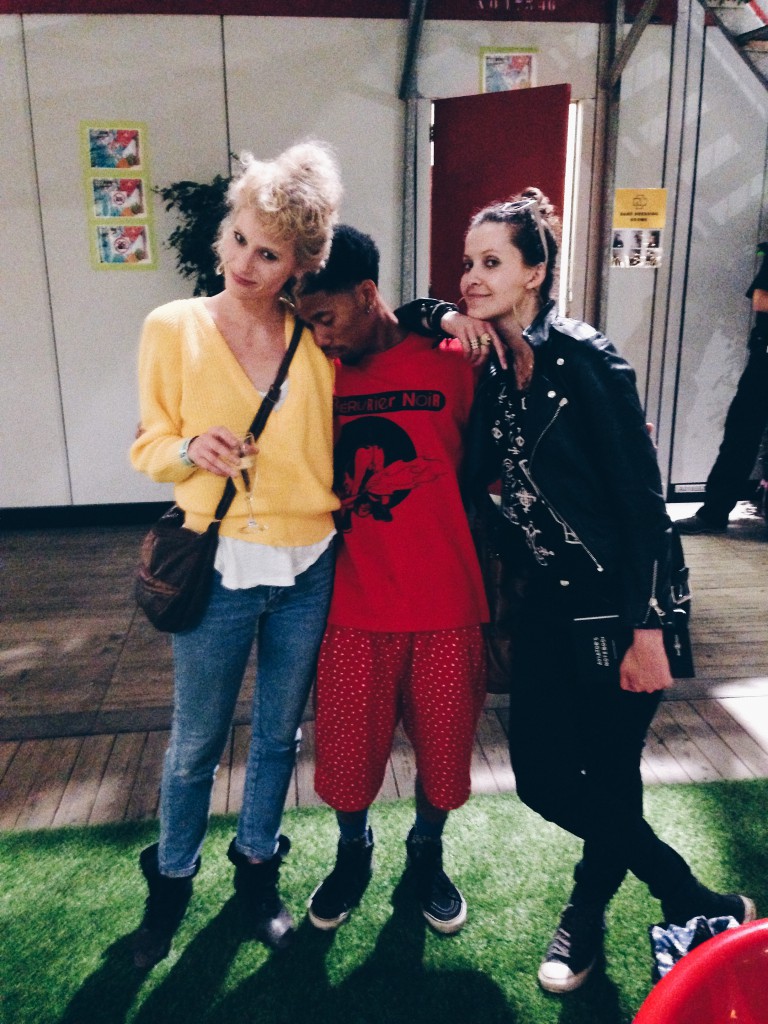 I sometimes hold on to some of my Polaroids. I have quit a few I never release, shots that are safely stored in my archive, mostly because I want to wait and see where the artist is going, or maybe the Polaroids fit better with a new album. Or there is not much of a story to tell yet.  So I held on to Hodgy his shots for about more than 3 years… until now.
Hodgy was always considered to be 'the underestimated one' from OF. After the group's fall out, the general public attention moved on to Tyler, Earl, Syd and of course Frank but I always wondered why nobody ever mentioned Hodgy. I saw his performance. I knéw that boy had skills. Stage presence. Confidence. Lyrics. Stories.
After a long hiatus where Hodgy took a huge step back and focused on his responsibilities of being a father, some heavy self-reflection and a much-needed break from the public eye – a journey I low-key followed over the years via his Instagram account –  Hodgy made his official come back on December 9th, a month afther his 26th birthday, with his much-anticipated solo debut album titled: 'FirePlace: TheNotTheOtherSide' accompanied with a beautiful video for his 'Barbell' track.
Hodgy's debut album is a true gem with contributions from Busta Rhymes and Lil Wayne and production from BADBADNOTGOOD, Unknown Mortal Orchestra, Knxwledge and Nottz to name a few. I suspect it touches the different stages of life Hodgy went through and talks themes like resurrection, forgiveness, faith, darkness, ego, spirituality,… Long story short, it's really speaking to me and his album has been on repeat daily since the release.
I tried to get in touch with his management for a short Q&A chat about his album but I failed to reach anybody. I definitely look forward to meet Hodgy again. His album is a breath of fresh air and channels honest and pure lyricism, far from any hypebeast mode that music is currently suffering from and if you take out the time to listen to it, you'll understand why.
I leave you with the Polaroids we took that day.
Thanks for reading,
Love,
Ouni
ps: Hodgy, if you happen to read this, hit me up, I would love to ask you a few questions regarding your new work!
Special thanks to Leonardo Van Dijl for his contributions to this story.