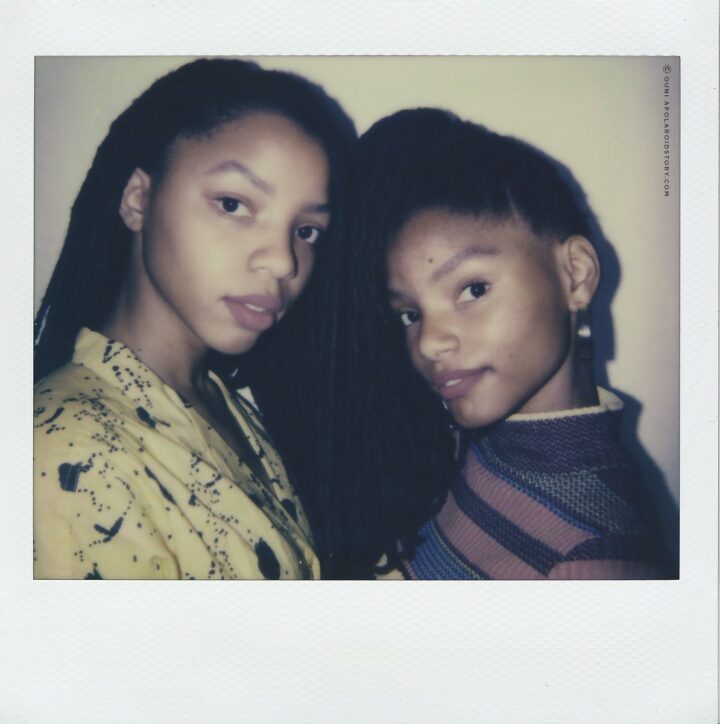 Meet Chloe and Halle Bailey, two soul sisters hailing from Atlanta, Georgia who just might be the future of RnB.
Not familiar with these beautiful humming birds? Allow me to introduce them real quick!
Mostly known for their YouTube covers, the Bailey sisters managed to get the attention of Beyonce Knowles when they released their rendition of 'Pretty Hurts' in 2013 which landed them an official signing to Beyonce's ParkWood Entertainment label, over twelve million YouTube views and probably the most important co-sign of their life time. At currently only 16 and 18 years old, Chloe & Halle set a powerful example for vocalists in their genre and display a tremendous role model for youth in general in terms of discipline, work spirit and a feverish-like curiosity for their craft. Their debut EP is a haunting, trembling sound experience embodying the new and the old and only a glimpse of what I presume these girls are capable of in the future. Their debut single 'Drop' shows the eclectic range of the girls in both production and vocal flow. Their harmonies are angelic to say the least, but don't get it twisted, the Bailey girls can claim any club anthem and make it entirely their own, something the ladies effortlessly proved with their 'Yo Gotti – Down In The DM' and 'Timmy Turner' re-works.
The sisters even sparked the attention from the Obama family which resulted in a legit performance at 'The White House 2016 Easter Egg Roll' event, a much deserved honor if you consider that the girls master the notoriously hard 'Star Spangled Banner' National Anthem. Just recently the girls' debut album 'Sugar Symphony' got officially listed into Rolling Stone's Top 20 Best R&B Albums of 2016. Talking about a drop!
I met up with these two very inspiring and vibrant souls to talk about their 'The Formation World Tour' experience next to Beyonce and of course their debut EP 'Sugar Symphony'.
Exhibit:
I leave you with the Polaroids we took together that day.
  

  
Thanks for reading.
Love,
Ouni
Special thanks to Daniil Lavrovski, Melis Bilmez, Selene Alexa & Sony Music Belgium for their contributions to this story.