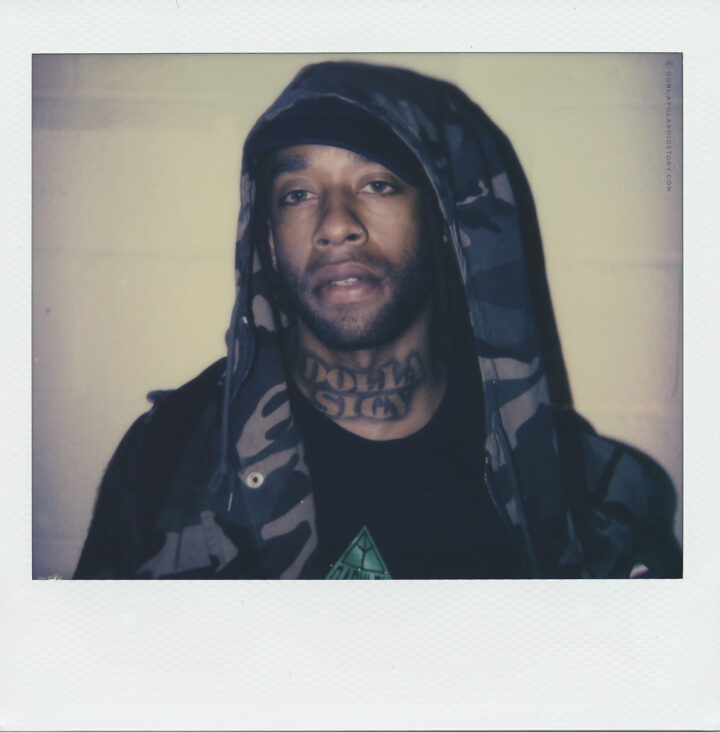 Very happy to feature Tyrone William Griffin Jr. aka TY DOLLA $IGN on this modest little platform of mine. Not familiar with this singer, rapper, songwriter, producer ànd musician? Let me be so kind to introduce the man real quick.
Although born and raised in music through his dad Tyrone Griffin Sr. who was a member of the band LakeSide, Ty also grew up in LA's gang culture with him being tied to the Bloods and his brother connected to the Cribs. That's an interesting family structure to move on up from to say the least. Luckily Ty is blessed with the power of knowing what makes a hit song and knows how to play different instruments from the bass guitar to the drums to keyboards and MPC and exactly those skills got him his first big break, by co-writing and producing YG's 'Toot It & Boot It' breakthrough single. At that time, YG ànd the track were very much considered as a one hit wonder. Well. They sure proved everybody wrong on that statement no?
Ty's first major release that got some overseas recognition came with his BeachHouse EP's and his first massive hit 'Paranoid'. Ty kept writing for others and together with buddy Bobby Brackins he penned down Chris Brown's massive global chart topping hit 'Loyal'. Not much later Ty dominated the charts again with the haunting 'Or Nah'. However, Ty officially triggered my full attention when he released his debut album 'Free TC' which I personally think is a diamond in the rough and showcases what Ty really is capable of besides the more typical turn-up tracks with personal stand out songs like 'Solid', 'Know Ya', 'Miracle/Whenever', 'Blasé' , 'Guard Down' and the trippy bittersweet Sa-Ra featured 'Finale'. Last year Ty released his 'Campaign' mixtape and is currently planning to release his second studio album titled BeachHouse 3 somewhere in 2017.
Exhibits: (shot by Daniil Lavrovski exclusively for APolaroidStory.Com at Les Ardentes Festival)
,
Now this is the story behind the Polaroid.
Ty was booked at Les Ardentes Festival, Belgium last summer and man…. I can be brief about this one. I really, réally wanted a sit down with Ty. I tried everything in my power but long story short, the cards were not in my favor that day. I tried to get a direct connection through àll the contacts I've build with APS who are tied to Ty to get some time with the man because I was really aiming for both a Polaroid moment ànd a conversation about his music. Unfortunately, turned out his schedule didn't allow it since Ty already arrived late on the festival site and even had to cut out a part of his performance because he arrived too late, so the only thing I could fix that day was a Polaroid moment, which should have been in a bright backstage area but turned out to happen hours after his performance in a badly lit hallway on his way out of the festival. Ain't that some shit? You can watch this and some moments of Ty's véry vibrant performance at Les Ardentes Festival last summer via the video document here below. I had to miss out on Ty's previous tourstops in Belgium where he performed with a live band but I have to say that he definitely made a solid impression without the back-up of any live instrumentation, which in that specific turn-up orientated genre is… rare.
Exhibit:
As always,  I work with what I'm given and I did my best to get some proper shots in the 1 to 3 minutes I was blessed with but you can basically compare our encounter to Ty's hook on 'Know Ya'. That pretty much sums it up. I always feel a bit akward if I have to ask an artist for some shots after a long and exhausting day, but Ty was nice enough to give me some of his last energy. Let's hope our paths cross in the future because I really look forward talking music with this blue eyed global RnB rockstar in the making.
I leave you with the Polaroids we took that moment:
Thanks for catching up!
Love,
Ouni
Special thanks to Melis Bilmez, Daniil Lavrovski, Greenhouse Talent & Gunter Blokken for their contributions to this story.