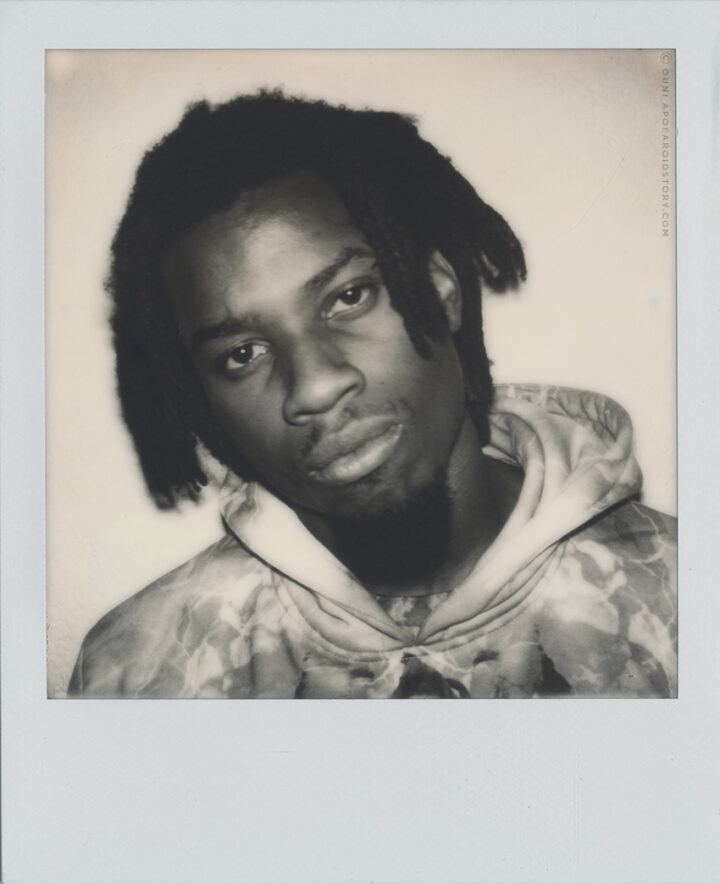 It's an utmost pleasure to feature this young poet-turned-rapper Denzel – Rae Don – Curry, hailing from the grimy Carol City, Florida. Not familiar with this raging bull and Miami lyricist ? Let me be so kind to introduce you to this underground force real quick.

Born to Bahamian and Native American parents, Curry embarked on his artist path pretty early on by writing poetry at elementary school. Later on he started to attend some local Boys & Girls Clubs, where he developed his rap skills by challenging others in rap battles. As a teenager he attended Miami's Design & Architecture High School for the first two years of high school but it was only at the age of 16 that he started taking music seriously. That same year, in 2011, he released his very first mixtape called 'King Remembered Underground Tape 1991-1995', which can be considered as the real birth of Curry's music career. In 2012 Denzel became a member of  Raider Klan, a hiphop collective founded by rapper and producer SpaceGhostPurrp. Right after this fresh accolade he released his second mixtape 'King of the Mischievous South Vol.1 Underground Tape 1996'. After an unfortunate break up with the Raider Klan, Curry went solo and dropped his debut album titled 'Nostalgic 64' in 2013. The project featured artists like Robb Bank$, Mike G (Odd Future) and Yung Simmie to name a few and became an enormous success however it kept Denzel still under the mainstream radar.  The album was listed by Pitchfork Magazine as one of the top 10 albums of 2013 with the single 'Threatz'  receiving a lot of critical acclaim. In 2016, Denzel Curry released his second LP called 'Imperial', including lead singles 'Knotty Head' featuring Rick Ross, 'Zenith' featuring Joey Bada$$ and 'ULT'. All this work eventually landed him a spot on XXL Magazine's Freshmen Cover ànd A much discussed accompanied cypher, where Denzel awkwardly found himself amongst a new wave of hiphop artists (much referred as Mumble Rap Artists) and was considered to be the only 'real' lyricist. You can watch that bizar cypher for yourself here. Never afraid to push boundaries, Denzel recently teamed up with Toronto Jazz Trio 'BadBadNotGood' for a re-work of a his breakthrough single 'Ultimate' and just recently released a visual for 'Good Night' from his 2016 'Imperial' album.
Now. This is the story behind the Polaroid.
(Exhibit shot by Daniil Lavrovksi)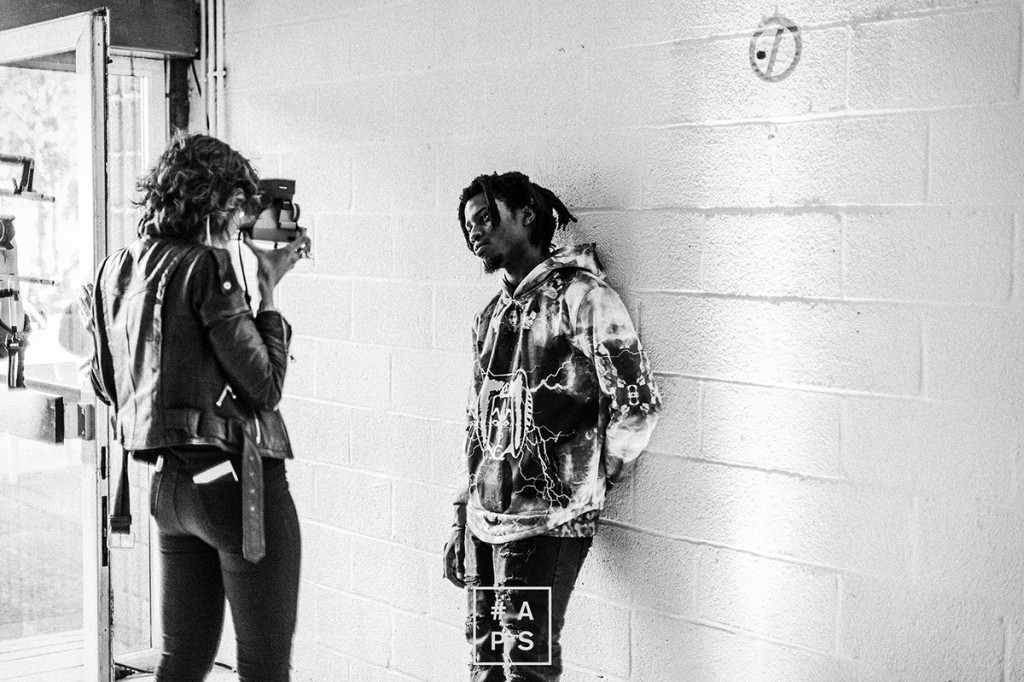 I briefly met Denzel Curry at Les Ardentes Festival two summers ago where I managed to snap him right before I was scheduled to portray Freddie Gibbs on Polaroid. There was no room to talk or connect because rìght after I snapped the second Polaroid from Denzel, Freddie literally came walking in and I had to re-channel my focus on Freddie and his schedule. What I do remember about Denzel is that he came across as a very nice dude, extremely funny and somewhat goofy, (you can see that in my APS x Les Ardentes recap video btw) but because my schedule was so tight at that specific festival edition, we didn't even get the chance to see his live performance, which is a damn shame since I heard many good things about Denzel Curry's murderous stage skills. I'm happy to finally feature Denzel because I believe he is a strong lyricist (who isn't afraid to touch certain conscious topics) and he is working hard enough to stand out next to other Florida rising talent like Kodak Black & Pouya. With the stone cold spitting game this fella has under his belt, the only thing that refrains him from global domination is that one massive hit he is currently missing in his repertoire. Definitely an artist to watch and certainly a force to be reckoned with.
I leave you with the Polaroids we took that day.
Thanks for reading,
Love,
Ouni
Special thanks to Daniil Lavrovski, Luka Host & Laura Disaronno for their contributions to this story.