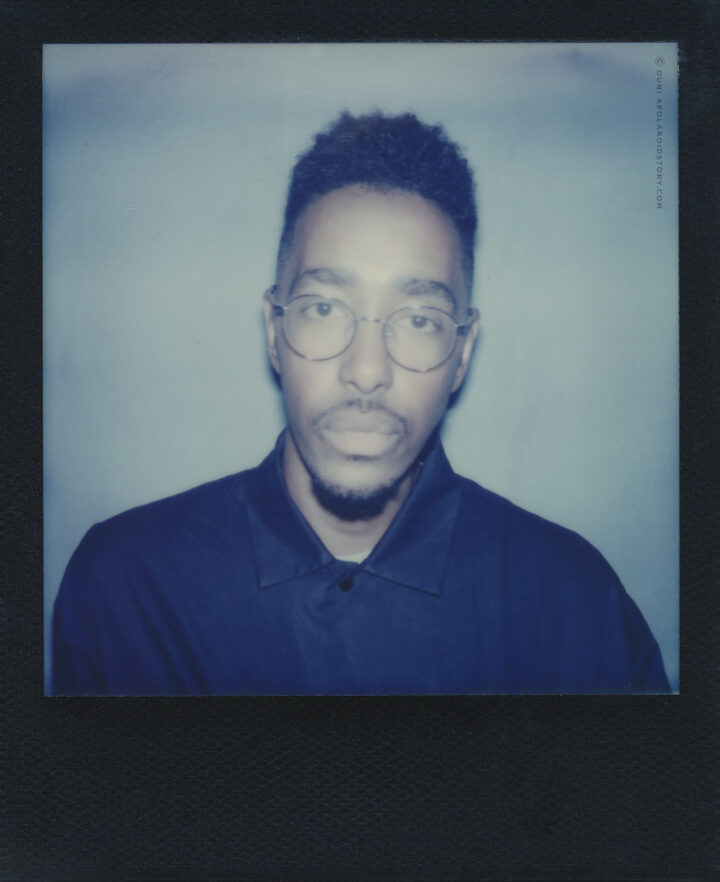 Very happy to feature Amir Mohamed el Khalifa, better known as ODDISSEE.  Not familiar with this independent rap artist? Well, to be honest, you kinda should! So, let me be so kind to introduce you real quick.
Born in Washington D.C., this Sundanese American rapper and producer enjoyed a very peaceful childhood growing up in Maryland. At a young age Amir got inspired by rap, soul and myriad musicians. He reveals to be mostly influenced by rappers such as Eric B. & Rakim, De La Soul and the legendary A Tribe Called Quest, simply because he felt more related to their lyrics since they don't talk – only- about drugs or murder. In 2002 he made his first step in the game, ending up with a self-produced track 'Musik Lounge' on DJ Jazzy Jeff's album 'Magnificent'.
As a D.C. local, Oddisee became a member of the hiphop collective 'Low Budget Crew' and together they released his very first solo track called 'Foot in the Door'. After that he took his time to work on his debut album called 'Traveling Man'. The album got released in 2010 and resulted in a deal with Melo Music Group. Oddisee followed up his career by dropping his EP 'Odd Spring' and got himself  listed in the Washington Post's 'Best Local Hip-Hop Mixtapes' of 2010. In 2012 his second album 'People Hear What They See' was added to the discography. Three years later, Oddisee dropped another album called 'The Good Fight' a project driven by social commentary and retro soul. The album peaked at 33 in the US Top R&B/Hip-Hop Albums chart. In February of this year, Oddisee released his latest album 'The Iceberg' that peaked at 29 on the US 'Independent Albums' chart.
                        (APS Exhibit images shot at Les Ardentes Festival by Daniil Lavrovski ) 
This is the short story behind the Polaroid.
I briefly met Amir at last year's Les Ardentes Festival. There wasn't any time to plan in a real interview so after I got introduced via the lovely folks over at GreenHouse Talent, I went straight to business and went for what is always the priority for this little platform of mine: The Polaroid. It was a very polite 'hello and goodbye' type of meeting, mostly due to timing, but hopefully our paths cross again some other time. What I like and respect about Oddisee is his independent grind, his hustle and a his somewhat classic approach to the genre. He is a conscious storyteller, aware of what is going on in the world, he doesn't shy away from social topics, plus he is very close with his fanbase ànd he controls a lot of the creative side that comes with being an artist in this day and age. It's a lot of hard work to stay alive and actually eat and pay rent off your music and that is definitely a topic  I would love to discuss in a proper Q&A with the man. There is definitely a new type of artist on the rise, take Russ or JMSN for example, both artists who don't let themselves be moulded by an outdated industry model, who take matter in their own hands and are building their own empire, step by step, day by day. Oddisee is definitely part of this new breed of artists and I'm looking forward to meet up with this man in the future (#Inshallah) but untill that happens, I highly recommend you take out some of your precious time to catch up on the man and his body of work. He sure is worth it, Like Really!
I leave you with the Polaroids we shot that day.
Thanks for reading,
Love,
OUNI
Special thanks to Daniil Lavrovski, Greenhouse Talent & Laura Disaronno for their contributions to this story.