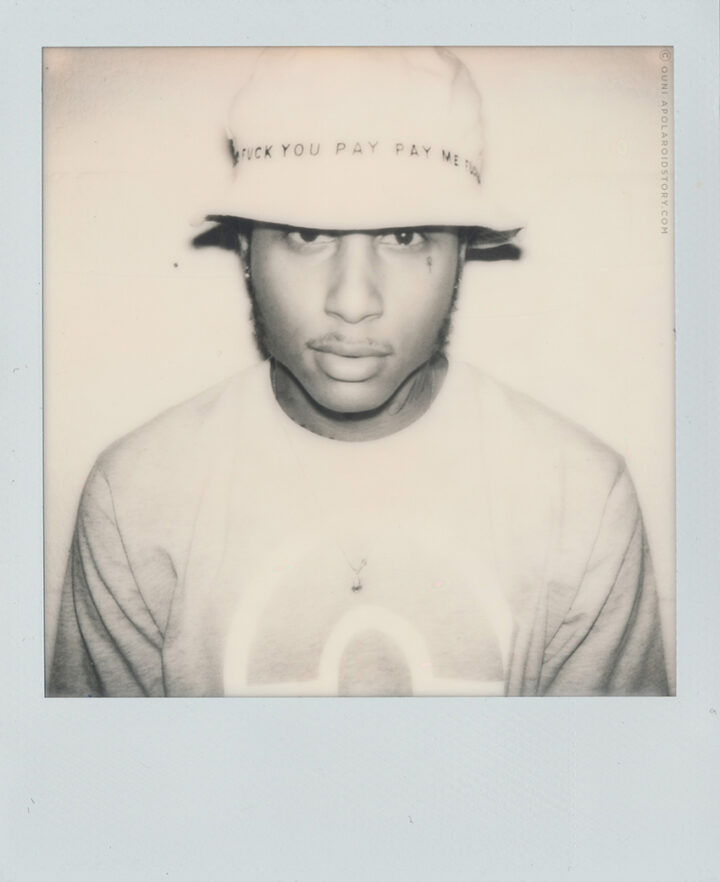 Very happy to feature the French Gilles Ateyaba Koffi Soler better known as JOKE. Not familiar with this French rap star? Well, let me be so kind to introduce you to this talent real quick.
Originally born in the French city of Narbonne, the Togolese/Spanish rapper and producer grew up together with his mother in Montpellier. Still living there today, Joke considers Montpellier as his actual hometown. At an early age of 10, he started rapping and quickly developed his own style that was strongly inspired by USA rappers like Dr. Dre and Jay-Z but also by his electronic music taste.
In 2008, Joke started dropping music on his MySpace and got noticed by Teki Latex from the French rap group TTC, who provided Le Nouveau Pharaon to Stunts label, a division of Institubes. They invited Joke to come over to Paris to record some more music and helped him releasing his very first mixtape called 'Prêt pour l'argent' in 2009. Two years later, Joke decided to go back the independent way and self-released a second mixtape called 'Prêt pour l'argent 1.5.' This effort with features like Action Bronson and Riski Meteskon became a big success and got Joke eventually signed by his current label Golden Eye Music. His EP 'Kyoto' followed right after that in 2012. In 2013 Joke releases a sophomore EP titled 'Tokyo' that resulted in a signing by the label Def Jam France, a division of Universal Music. But the best is yet to come; in 2014 Joke releases his debut album called 'Ateyaba', an ode to his father that became a major national and international success . With tracks like 'Sphinx', 'On est sur les nerfs', 'Amistad', 'Black Card' featuring Pusha T and 'French Riviera' featuring Jhene Aiko, Joke received a lot of critical acclaim. The album got sold over a 50,000 copies and peaked high at both the French and Belgian music charts. In 2015 Joke followed-up his discography with a third EP called 'DeLorean Music'. After a break of almost two years, the French rapper is back in the game and released his single 'Vision' earlier this year as a teaser for his sophomore album 'UltraViolet'.
Exhibits shot at Les Ardentes Festival by Daniil Lavrovski
  
I briefly met Joke at Les Ardentes Festival. He was just walking by and was totally down for a short Polaroid moment. He was friendly, professional and down to pose. Looking back at my results I wished I took some more time out with the B&W Polaroids, but I had so many artists to shoot and so little Polaroid film so I had to force myself to some economical desicion making. Who knows our paths will cross again some other time!
I leave you with my favorite Polaroids we took that day.
Thanks for stopping by!
Love,
OUNI
Special thanks to Luka Host & Laura Disaronno for their contributions to this story.