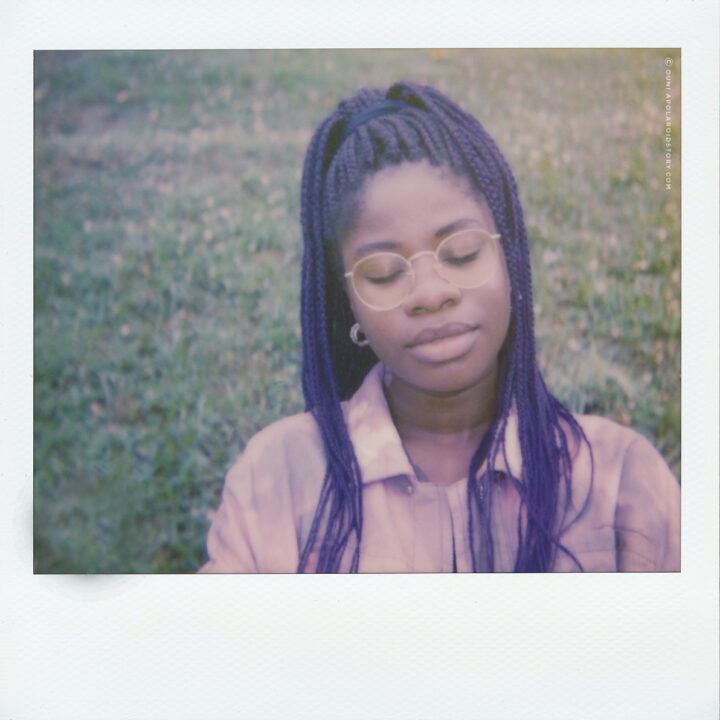 Very excited to finally kick-off my #APSLocal series, where I will highlight local Belgian talent on this modest little platform of mine. Is there any better way to start than with this Belgian/Congolese MC,  who officially paved the way for other aspiring Belgian (female) MC's to pick up the mic and go for it.  Not familiar with Belgium's leading lady in hiphop & soul? Let me be so kind to introduce you real quick!
Coely Mbueno, (Coco for friends) better known as COELY is a rapper and singer, born and raised in Antwerp, Belgium. Although she is currently working hard for her international breakthrough, her musical reputation is cemented in Belgium. Coely had her first break into the Belgian music scene when her debut single 'Ain't Chasing Pavements' came out in 2012. The song was immediately dubbed 'Hot Shot' of the week by Belgian radio station Studio Brussels and showed Belgium's appreciation for local female MC's. Coely striked while the iron was hot and released her first EP 'RAAH The Soulful Yeah' short after. Songs like 'Nothing on Me' displayed how Coely is a hard-hitting MC with a great sense of melody. After that release, she spent a lot of time touring and performing in clubs and festivals, increasing her fan base and stage presence. As a result of her omnipresence she was dubbed festival queen and received the (Belgian) Red Bull Elektropedia award for 'Best Breakout Artist' in 2013.
Over the years Coely spent time developing her own distinct sound and in 2016 she dropped a lead single titled 'Don't Care', a hard and emotional song featuring her support act and best friend 'DVTCH NORRIS'. The song was very well received amongst critics and fans and was voted number one on Studio Brussels list 'De Afrekening'.
All of her hard work came together in her critically acclaimed debut album 'Different Waters'. The album showcases her love for soul, gospel and funk as well as her playful style with words while showing a subtle glimpse of her bad ass attitude in her lyrics. One of the highlights of the album is probably the beautifully written 'Celebrate', a joyous ode to her single mother who sacrificed a lot while raising Coely and her brothers. The accompanied video visuals for the track showcased Coely in a different, more sensitive light while co-starring in the video with her mother, showing love to her home country via an all Belgian-Congolese cast. Coely was scheduled to perform at the critically acclaimed SXSW music festival in Austin Texas this year, but unfortunately Coely was denied access to the States due to its strict artist-visa policy which put her American debut on hold. This hasn't discouraged her positive spirit one bit. She is as hardworking as ever, stacking up live shows throughout Belgium and Europe and claiming a dominating stage presence on both Belgian festivals as multiple indoor club shows.  Coely is currently touring with her 'Different Waters' album through Europe hitting more than a dozen cities. 
Now this is the story behind the Polaroid!
I first saw Coely perform in 2013 when she was opening for Kendrick Lamar during his very first visit in Belgium at Ancienne Belgique. Back then, she was a young diamand in the rough. But you know the deal with diamonds. They only shine through pressure and a lot of custom work. Over the years I kept following Coely and her journey. Until a few months ago I was approached by her management and label with the question if I wanted to direct Coely her new music video for 'Celebrate'. And so it happend that me and Coely met for the first time during a very hectic video shoot. That's were we definitely bonded, because I got to learn about 'the girl' behind the artist. Needless to say, when I was busy doing my annual run at Les Ardentes Festival this past summer, I simply hàd to make time for this Belgian/Congolese star. I'm super happy that I can kick off my long overdue #APSLocal series with a woman first and foremost and with a Belgian artist like Coely, who showed a beautiful process of growth and progression ever since I first saw her perform so many years ago.  So if you happen to be one of my overseas fans and you are curious about Belgian artists, then I do hope my interview with Coely sparks your interest for other Belgian artists in our modest urban realm!
A POLAROID STORY x COELY
Coely, how are you?
I'm doing good, I'm happy to be here at Les Ardentes! I performed here three years ago, it feels good to be back!
Let's take it to the very beginning! Let's start with who you are, where you're from and let's talk about the early stages of your career.
So! My name is Coely. I'm 23 years old, I'm from Belgium, actually from Antwerp, Diamond City! I rap, sing and I started doing music and listening to music when I was a little kid but I wasn't going to the studio or anything like that. I grew up with MTV, there was always Hip Hop and R&B on TV. You know, those days of Michael Jackson, Destiny's Child, Beyoncé and Whitney Houston? I grew up with that music because I could relate to it. I imitated their dance moves and sang along together with my brothers, nephews and cousins, it was a family thing. This English music was totally different from what we used to listen to with our mom or in church, it represented some sort of freedom.
Is that why you choose to rap in English as well?
Yes it is! I used to write stuff in my diary when I was about ten or eleven, always in English. I was totally influenced by the language and the music video culture, I just loved it. I can't imagine myself making music in French or Flemish, although I was raised in French and went to a Flemish school, it doesn't feel right to use those languages when making music.
You're debut album is titled 'Different Waters'.  What's behind the album title?
There are a lot of obstacles in your life and you are the only person who can choose what to do with them. If something happens, are you just going to let it happen? Or are you going to say: No, I'm going to fight!  I'm going to fight and I'm going to move towards it. I'll just work and work and make that one obstacle turn into something positive. Stop with the "I want to do something and God will help me" –  if you yourself are doing nothing because It starts with you. It starts with the person, you have to go out there, you have to do something in your life.  To me that's 'Different Waters'. You will always see different waters in your life. Things will happen in your life, it won't be perfect. Winds will come towards you.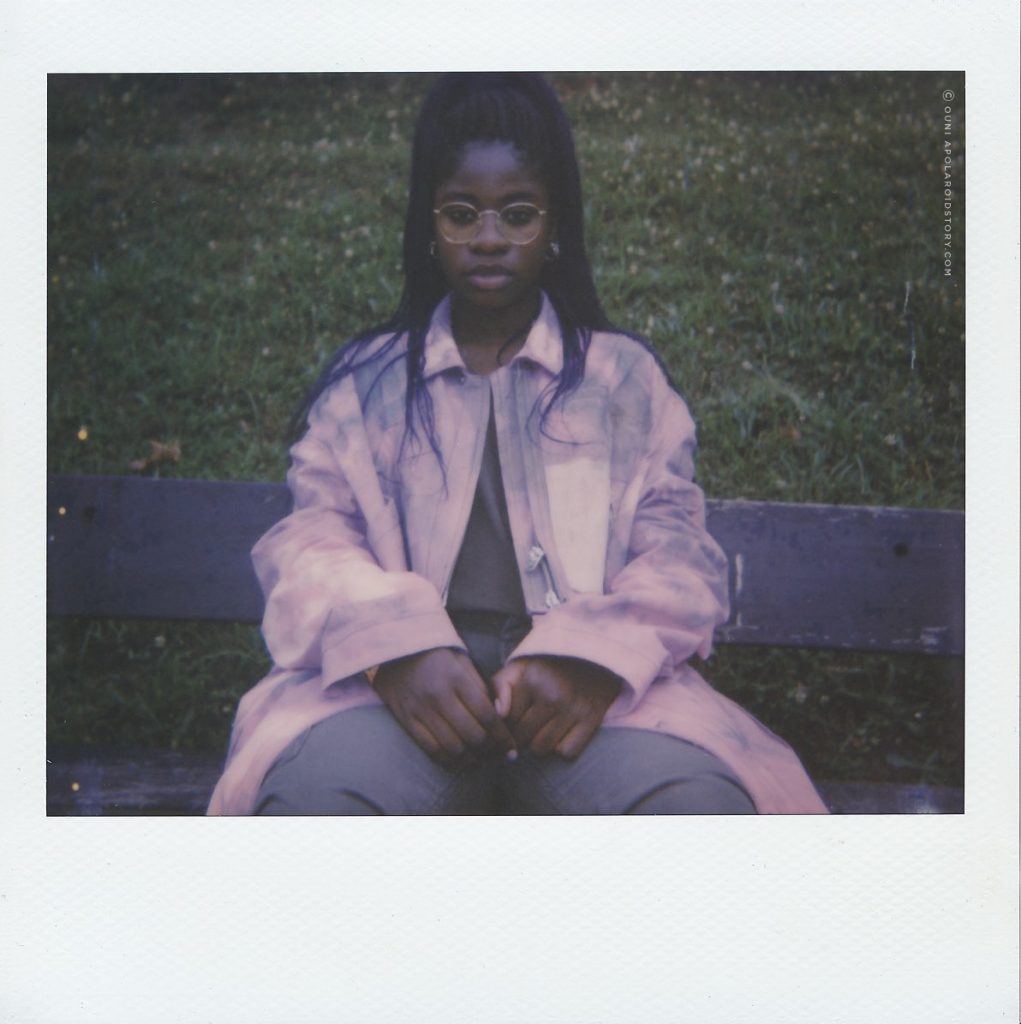 What is the biggest evolution for you since your debut single 'Aint Chasing Pavements' as an artist?  When you look back, what have you learned?
To me the most obvious evolution is my voice, my reach and the way I use it. When I started working with Beatville I was about 16 or 17 years old, I sounded like a teenager both in rhymes and vocal use. I've spent the last few years touring a lot and whenever I was able you could find me in the studio, jamming with the crew. We took our time to work on Different Waters and to train. You can really hear the differences if you listen to 'Ain't Chasing Pavements' and the new tracks, that's why I put the song on my album as a bonus track, just to show the evolution I made and it will forever be "the first song that I ever made". 
And that's only the beginning! Are there any collabs on your list  that you wish for? Let's try to divide that in a Belgium and an International wish list?
For my Belgian list: I've already worked with him, but my partner in crime DVTCH NORRIS and I would like to work with Darrel Cole.
Why?
Dvtch is like family to me, we've started this journey together and the people who are close to us have noticed the progression we've both made. He's finishing up his solo debut, which sounds amazing by the way and I'm so happy to be featuring on it! Darrel is something special, I can relate to his deep and honest lyrics, they always get to me. I've actually known him for a long time now, even before I became a recording artist, he's sorta like a big brother to me. I'd also like to work with Tamino, not a rapper but one of the most beautiful voices here in Belgium. He's so young but when you hear him sing and see him perform on stage you feel his maturity, I think we could really make some special music together. That guy, that voice, just amazing!
 He has a very wide  vocal range or something?
Very wide but the way he opens his mouth and then *tries to mimic it*
*Laughs*
Yeah, but he's so sweet and then he opens his mouth and it's like… Oh my god!
Well, you've made me really curious! And internationally? Who is on your wishlist?
I would like to work with Kaleo. You know their song "Way down we go"? It just sounds incredible, it's like a preacher in church who's hypnotising you with the most beautiful psalm or story. It's like with Tamino, expanding my horizon can only make make me grow. I like to think outside of the genre to lift songs to a new level, but that's something for the future. I would also love to be a fly on the wall in the studio with artists like Kendrick Lamar, Jay Z or Kanye West. I want to analyse their process, just be quiet and learn from their proces, and if they'd like to make a song together one day, hey I'm down with that! 
How do you work in the studio?
We usually start by selecting beats. I have my in-house producer team (Yann Gaudeuille, Nasta and Niz) but we also like to jam on beats by other producers of course. So we select a beat and we just go wild on it, everybody's rapping, singing coming up with ideas and influencing each other. It's a safe environment where I'm free to experiment and fail without feeling bad about it. We need to go trough this process to train and to challenge ourselves, we really work as a team. After we've found some idea's we'll record flows without words just to find the dynamic of the song and to create the structure. Finishing up a song can be somewhat frustrating when you're missing some key elements and you can't find the right piece of the puzzle immediately.
Which song on 'Different Waters' is the most important to you, topic wise?
The song about my mom, 'Celebrate'. It's a powerful song. I tell a bit about what we've been through, about her personality and they way she's influenced me to become the person I am today. Positivity is the keyword, that's why we celebrate right now. We've come a long way and we still have a long one to go but as long as we've got each other we have all we need to make it in this world. On 'On My Own' I talk some more about the struggles we've had. The story has to be precise, the positivity has to be highlighted but that doesn't mean there aren't any issues to be dealt with. Like when I was 16, we didn't have any money, so on Wednesday I stayed in school after everyone went home and asked if I could help the cleaning staff to make some extra cash to help out at home. My mom didn't ask me for this, I'm sure she felt a bit ashamed about it but she respected me even more than before. I didn't mind doing it, nobody forced me to, it just had to be done so I gave it my best.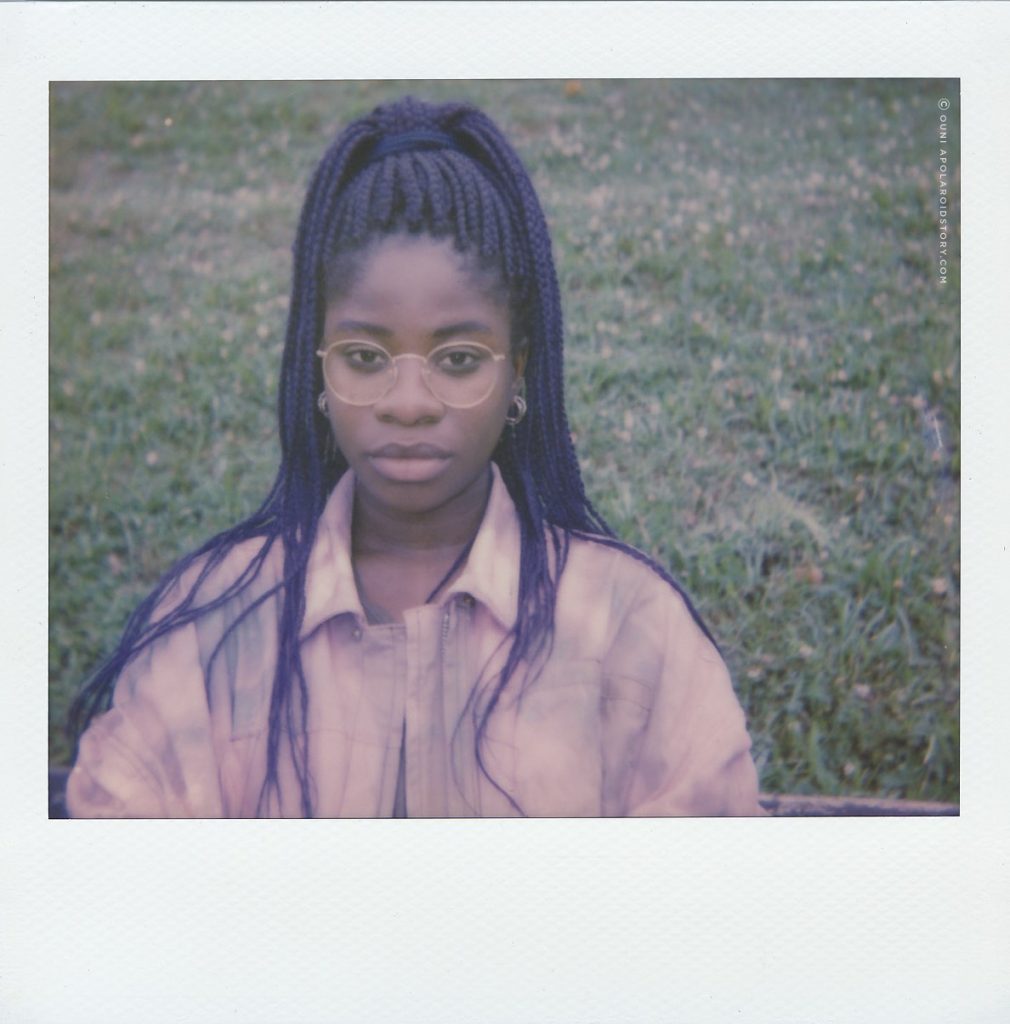 And then you met your manager! How did that go?
It's a crazy story! I was young, searching for who I was, where I wanted to go in life which is normal when you're about 16 or 17. I went to this youth center afters school where they were making music and I loved it.
An open mic event or something like that?
Not really an open mic, they were just making music with the boys from the hood *laughs* yeah 'boys from the hood', friends of mine. So, I went over there and they were like: "Coely why don't you rap something"? I told them that I couldn't rap, I love singing but I CAN NOT rap! They just told me to rap something I knew by heart. I said okay, so I rapped 'Moment For Life' by Nicki Minaj and Drake. I love those lyrics… .Then I started rapping in the booth, I was so shy! Niels (Niz) was telling me to put some more power into the raps and everybody was hyping me up and I never expected it to work but I started screaming into the mic. I had all of this anger inside of me and it all came out at once, it felt refreshing! 
A raw energy…
It even blew my own mind away! I came out of the booth and everybody just looked at me like; "Yeah you're better than us, it's done. We don't even have to rap anymore." I couldn't believe that I could rap and that I had it in me! I used to listen to rap music like Eve, Missy Elliot, Queen Latifah, MC Lyte, everybody!
The queens.
Yes, the big queens! But I was also listening to men like Kanye West, Tupac, B.I.G., everybody who was doing rap music. It came on TV so I was down with everything, we knew everything. It's all about the energy in the music, doesn't matter if you're male of female..
Is that why you always team up with DVTCH NORRIS? Because it's a good energy?
Yeah, the energy we have is crazy, on and off stage there's this crazy chemistry. We're both living a dream and we'll always have each other to pinch to see if it's all really happening. 
He really has a demanding stage presence.
He's out there! Way out there! You WILL notice DVTCH NORRIS and you can't ignore the vibe he spreads across the crowd. He's an amazing rapper and he's always down for a joke, he's hilarious, a born entertainer. Plus whenever I have a lack of energy on stage he comes on and give me the biggest boost, just what I need at a moment like that.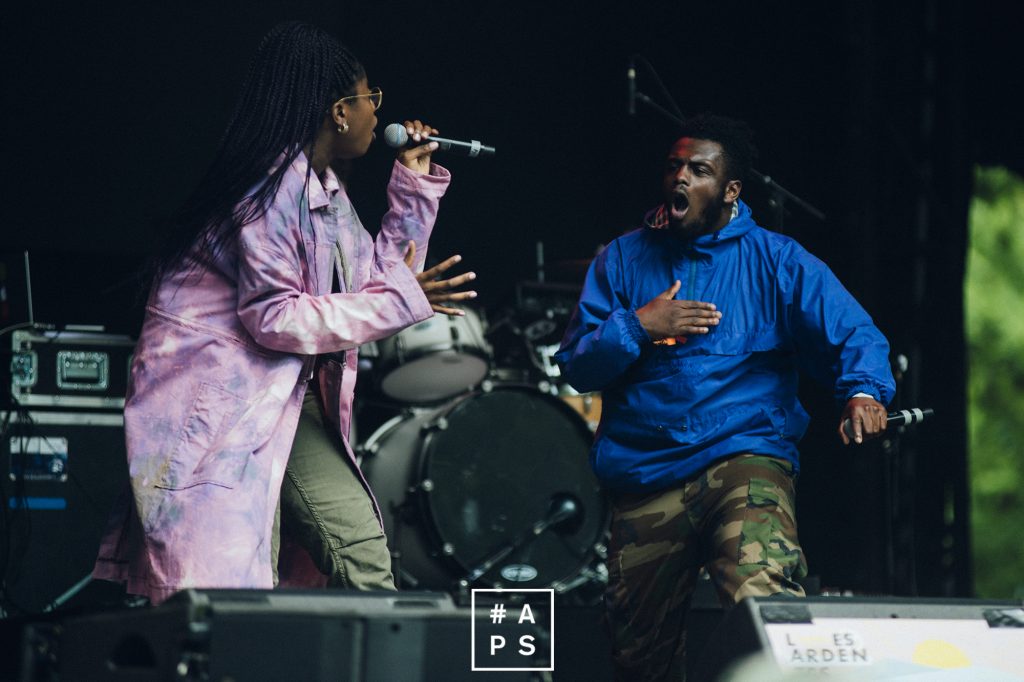 What are the songs you are listening to when you need to calm down? What are you listening to when you need to turn up?
That's the problem with me, I can't calm down 🙂 but I do listen to different kinds of stuff everyday, that's my thing. A couple of months ago I was playing Erykah Badu at home, all day long, non-stop. And a couple of months before I reconnected with Chris Brown's old album. When he was like 16 or something with 'Run It'. My day starts with one song and that song determines the rest of that day's playlist.
That one particular song that you just need to hear , I understand what you mean.
Chris brown is one of those artists I grew up with and I'll never let go. It might be a guilty pleasure for some but to me his music is amazing.
What's your favorite Chris Brown Song then?
Let's talk about the festivals, tell me about some of your summer highlights because one of your festival stops was Glastonbury! 
Yes, Glastonbury! I was so happy!
I was happy for you girl!
*Laughs* Thank you Ouni! I was really happy to be there, I've never been there before.
How was it?
It was crazy! It wasn't even a festival it was like they built a whole city, Glastonbury! That shit was crazy.
How was the performance?
The performance was good. In the beginning, there weren't a lot of people and suddenly the tent got full. Everybody was just coming in. They were dancing and having fun. And at the end of the concert the place was packed. Everybody was singing and dancing.
Did you feel like there were already some fans, do they know you out there?
Yeah, there were fans, there were Belgians but also fans from London and they knew certain songs. They probably didn't know that I was playing at Glastonbury. For me I was like "Yes nice!". And then there were other people *laughs* who were just making up some lyrics but they were so in the vibe and wanted to sing what I sang. That was so cute to see! It was one big family, man!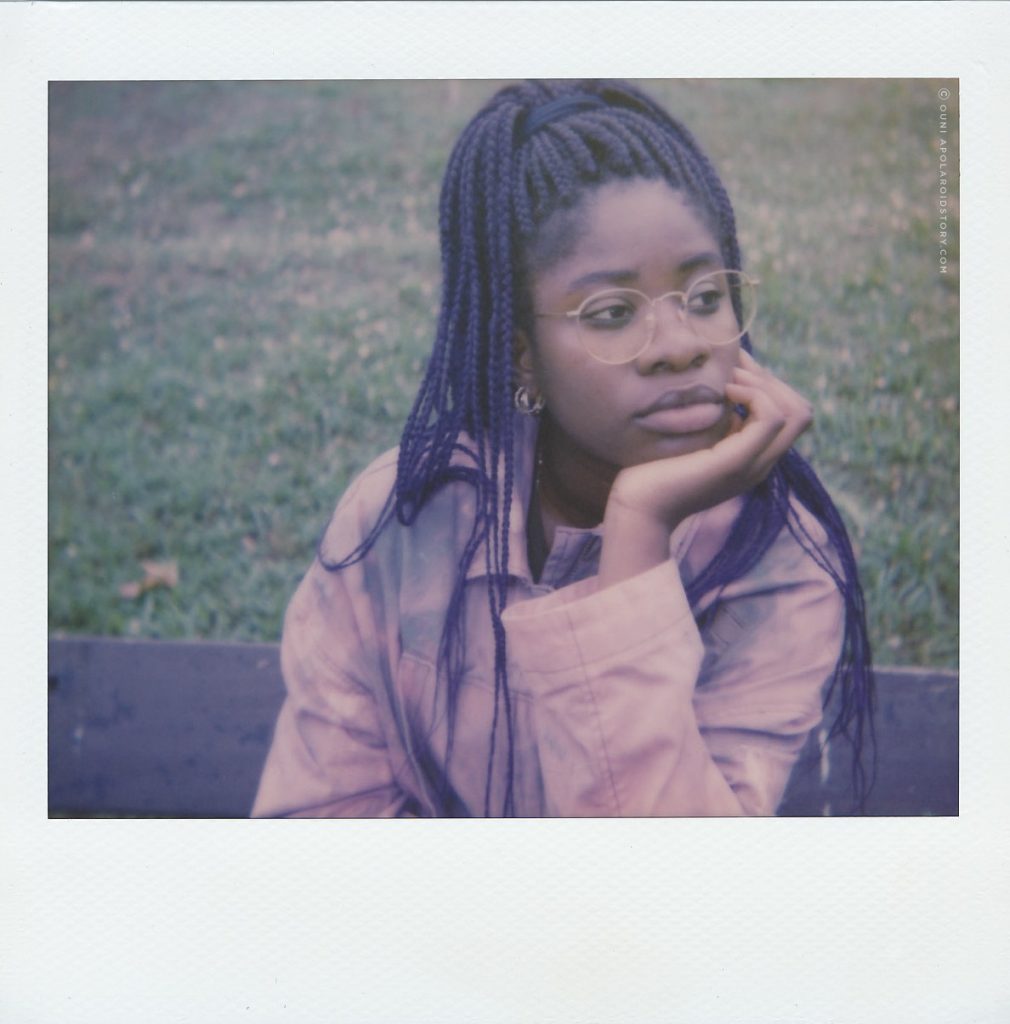 And then you also had a festival top at Couleur Café, how was that, because they changed locations?
The new location is crazy!
Beautiful, right?  Shout out Couleur Café festival!
It was very beautiful, you're surrounded by nature, very nice!
Definitely an upgrade.
Yeah it is, but I never had problems with the other location cause it was actually the first summer festival that I played 5 years ago, the day after I graduated from high school. But, the new location looks fabulous, the setting for my stage was like a fairytale in some sort of amphitheatre with a crowd that was totally ready to have a good time. I was singing a capella backstage before I came on and everybody started screaming already. If you need a energy boost, just let 9000 people scream before you have to do whatever it is you need to do and I promise you, it will give you the most crazy adrenaline rush you have ever experienced in your life! Oh lord!!
Last question. What is next for Coely?
I'm not thinking about that at all!  I'm so in the festival season right now that I don't wanna think about it yet. I recently dropped 'Celebrate' and now I'm just going to do the festivals, make music, go on vacation, take some rest. 
You deserve that!
Thank you! And additionally, I'll be coaching myself! Trying to be better at what I do, growing, evolving. That's the main thing.
Thanks for tuning in!
Love,
OUNI
Special thanks to Universal Belgium, Jeremy D'hamers, Daniil Lavrovski & Pamela Evbuomwan for their contributions to this story.