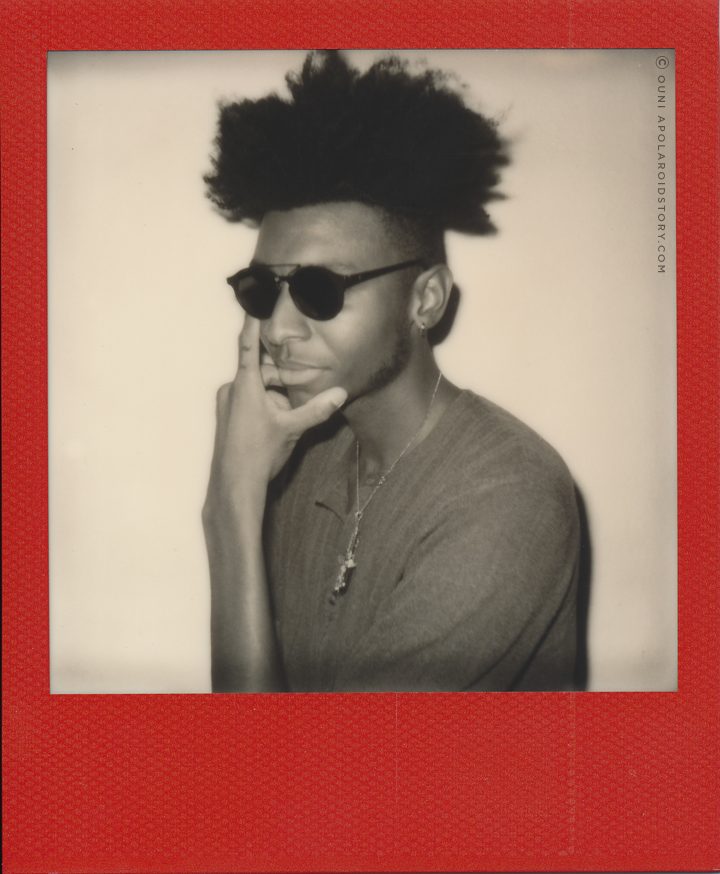 "Chivalry, is it really dead?" 
Happy to introduce you to Micah Davis, better known as MASEGO hailing from 'The Old Dominion' aka Norfolk, Virginia, USA, but rooted all the way up to Jamaica and even South-Africa. Not familiar with this singer, songwriter, saxophone player and overall autodidact musician who started out doing talent competitions? Let me introduce you real quick! 
Masego (a moniker Micah took on after he discovered he had South-African roots. Masego means 'Blessings' in Setswana) first popped on my timeline somewhere in 2016 when I stumbled over his more than excellent 'WifeAble'  (demo) track with Xavier Omär of his 'Loose Thoughts' project which made me simultaneously discover 'The Pink Polo Project' produced by Medasin, a fun eclectic project that mixes future base with jazz influences. (check out  my favorite 'Bounce') In 2017 Masego released a track 'Navajo', which remained relatively under the radar until he brought a live rendition of the song at 'Colors'.
This turned out to be one hell of an introduction for Masego for both his productional style as an artist (coining his style as 'TrapHouseJazz') as it was an introduction for 'Navajo' as a stand-out track to a newfound audience.  After an overwhelming response for Navajo stacking up a whopping 13+ million views on YouTube,  Masego released 'TADOW' a collaborative track with FKJ (improvised and recorded at the RedBull Studios in Paris) and the very musical track went viral yet again,  this time reaching the eyes and ears of 43+ million people and all of that without even a major label debut album out. Isn't the internet a wonderful place? Many emerging artists dream of that amount of exposure, but I'm pretty sure it also comes with a decent amount of pressure to deliver even better for this unsatisfied instant gratification generation of today that consumes music like a Happy Meal.
With inspirations going from the 'King Of Pop' Michael Jackson to Jazz legend and big band leader Cab Calloway and weaponed with his Saxophone named Sasha (yup) Masego is definitely hungry to leave his mark in this ever-changing music scene. When listening to his music, he may remind you of a young Pharrell Williams but with slightly more steady vocals (Sorry P). Speaking of Pharrell Williams, check out Masego his rendition of Justin Timberlake his 'Senorita' track produced by Pharrell, where Masego twisted the track into a fun cover titled 'Send Yo Rita'. What I find really exciting about Masego is that his music feels familiar and fresh yet it comes from a different stream than today's current popular wave which places him in much more than just one specific lane, something he perfectly showcases in his different collaborations, whether he is teaming up with the bouncy Goldlink or TDE's finest R'n'B crooner SIR. This is an artist that both a young and grown audience who appreciate soul, jazz, funk, hiphop and even blues will be able to enjoy and learn to love over time. This man is also a perfect booking. From Couleur Café Festival, to GlastonBury, to Dour Festival, to North Sea Jazz Festival, hell, I'm calling it, this man could even survive at some point at TomorrowLand if he holds his own with some serious saxophone crowd control. You know a house/EDM crowd lòves a saxophone over a beat.  What I also love is that his music is very sexy at times but always classy, not a given in this day and age. Masego is definitely a very interesting addition to todays musical stratosphere and hopefully another artist that will be part of the charts of the future. I'm rooting for him for sure! Last but not least, there is currently not one artist like him and with his Sasha leading the way that is a very rare thing in today's  popular music realm where everybody looks the same and most carry a name with LIL. (I'm joking,  but you get the point.)
I met up with the (very tall and funny) Masego at Couleur Cafe Festival, Belgium for a short introductionary conversation. Festivals are not my favorite spots to do an interview, definitely not with the poor productional resources my mini team and myself have to run and gun with but I really didn't want to pass up on this opportunity to have chat with this fine young man.  Catch us talk about TrapHouseJazz, Masego's career defining tracks 'Navajo and 'Tadow', his relationship with Xavier Omär, his musical inspirations and touring with Leon Bridges. 
Exhibit:
Masego is currently working on his debut album due for release in 2018 but left a little 'amuse-bouche' titled 'Lady Lady' on the net for his fans to devour. Our conversation left plenty of room for another, more indepth encounter, so hopefully I can meet up with Masego again once his album is out and then we can go in deep! 😉
I leave you with the Polaroids we took that afternoon.
Exhibit:
Thanks for tuning in!
LOVE,
OUNI
Special thanks to Pamela Evbuomwan, Andy G. Mutanga and Nina Lee for their contributions to make this feature happen.