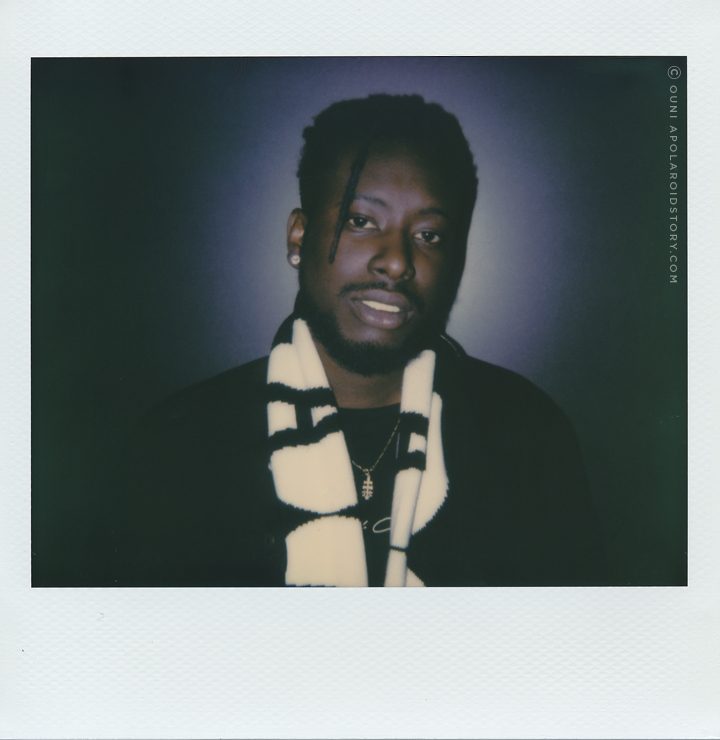 Shot with Polaroid Originals Spectra Color Film
Happy to introduce you to the second edition of our APSLocal series exclusively shot at Nice Recordings Studios, located in Diamond City better known as Antwerp, Belgium. In this separate segment of our #APSLocal series we'll highlight local Belgian talent that have established a solid musical repertoire and reflect back on their present body of work and more. Up next? Darrell Cole!
Not familiar with this rapper from Sierra Leone who was born in London, but moved back to his native country only to escape a civil war to eventually end up in Antwerp , Belgium? Let me be so kind to introduce him real quick.
Although Darrell Cole has been pursuing music since his teenager years his big break in Belgium came much later, his late twenties to be exact.
After releasing his first project 'Uncut Diamond: The Prequel' in 2014 Darrell realised that dreaming of making a living as an English rapper in Belgium – a country divided by two languages (Flemish and French) and very few organic ties to hiphop and the culture around the music genre – would be a very challenging and quite frankly stupid career choice. This realisation combined with tackling life challenges as we all know it, lead Darrell to make the choice of swapping cold and rainy Belgium for a hot and vibrant city like Barcelona, Spain to take a hiatus from both music as his personal aspirations. While living his life in Barcelona over a time span of 3 years, Darrell ended up in hosting local hiphop parties which lead him straight back to his first passion; the love for rap. Meanwhile the Belgian hiphop scene started to develop on both sides of the language barrière, leading to more media coverage, radio play and tv presence for local rap artists. Darrell watching from a far, witnessing the opportunities that were ready to grasp, decided to go back to Belgium and give music and his dreams another shot. This lead to a Sony label deal and the release of 'Take Me Away' in 2016 and 'Boats' in 2017, but it was 'BOATS' (Based On A True Story) a reflective tale of Darrell his immigration background accompanied by a compelling illustrative video which perfectly visualised Darrell his journey, that gave Darrell the local break he was looking for. With a new manager under his arm and more hope for the future Darrell released a Trilogy EP series titled 'Loading...' , 'Still Loading' and 'Fully Loaded' in 2018 which consists of a total of 21 tracks to keep his fanbase warm for his upcoming album that will be released in 2019.
You can catch our conversation where we discuss his early beginnings in music and go over a reflective breakdown of a couple of songs from his most recent body of work like 'Unanswered Questions', 'BlackFace', 'Mrs Green' & 'Outta Control' to mention a few. Do let me know if you enjoyed this conversation via our YouTube comment section, give us a thumbs up and hit that subscribe button while you are at it to join our APolaroidStory.Com Youtube tribe!
Exhibit:
I leave you with the Polaroids we took that Friday afternoon.
Exhibits:
Special thanks to Jeremy D'Hamers and Nice Recordings Studio for their contributions to this story.
much love,
OUNI
PS: We are experiencing a ton of WordPress bugs due to a new update that we still have to figure out, that's why the Polaroids are displayed this little for now (our slide function is not working atm) and our copy is not outlined until we figure out the issues we are currently experiencing. Thanks for understanding! OUNI x